Most of William Shakespeare's plays require more than just renaming to put women at their heart
Leading roles for women are few in Shakespeare's greatest plays, making 'gender balancing' difficult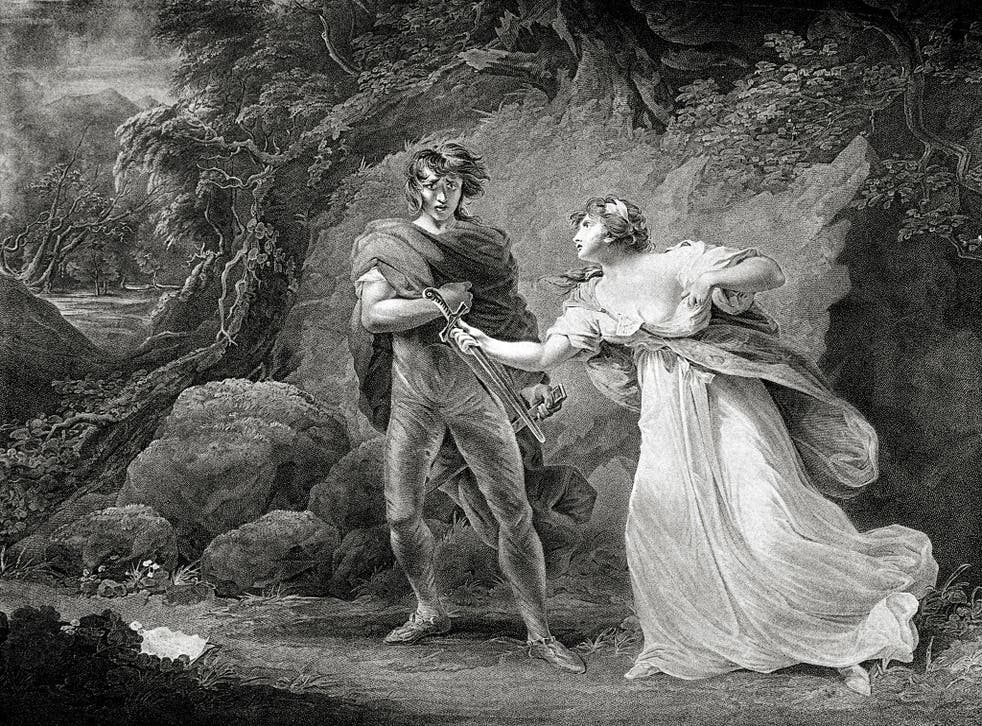 There's nothing new about re-naming Shakespeare's plays: there was a musical version of Othello called Catch My Soul in the late 1960s, and the 1954 classic science-fiction flick Forbidden Planet was closely based on The Tempest, with Walter Pidgeon as the Prospero-like magus, Dr Morbius. But Shakespeare's Globe in London, and its artistic director Emma Rice, have surely scored a first with Imogen.
My first response was to think of Tom Stoppard's story about an egoistic character actress signed up to play the minor role of the nurse in Romeo and Juliet. When asked by a child to describe the play, she says: "Well, it's about this nurse..." However, Imogen is the protagonist of Cymbeline – she's the titular king's daughter, whose virtue is impugned, whose life is threatened, who is obliged to dress as a page, and who finally confronts the men who've treated her badly.
It's a meaty part; Imogen has far more lines than anyone else. But can Rice's "gender balancing" initiative set a precedent for renaming other Shakespeare plays for female characters?
It won't be easy. Leading roles for women are few in his greatest plays. Lady Macbeth isn't the centre of the Scottish play, merely one of the factors that drive her husband to murder. Cordelia is the only decent daughter in King Lear, but it's a colourless, under-written part, wholly eclipsed by the sisters Goneril and Regan – and nobody could re-name Lear after either of those embodiments of mad cruelty.
Shifting the spotlight from Othello to his wife Desdemona would be a feminist coup but would make no dramatic sense, since the core of the play is Othello's succumbing to jealous rage at the hands of Iago. Ophelia and Gertrude in Hamlet are vivid characters, but they exist only to be yelled at by the Prince and die because of his actions. Frankly, only Cleopatra is a lead role – she's a genuinely complex and fascinating figure – but she already gets joint title-billing.
The best female roles are in the comedies – and, frustratingly, most have non-gender titles. Twelfth Night is driven by the quick-witted Viola; Much Ado About Nothing foregrounds the brilliantly combative Beatrice; in The Merchant of Venice, the climactic trial-scene features Portia at the centre. So should Rice re-title the last-named Portia? Or call it The Heiress of Venice Who Pretended To Be an Advocate? She might have most luck with a play that's been under feminist scrutiny for a century – The Taming of the Shrew, with its tough-bunny heroine Katherina. Since "shrew" carries connotations of being a bitch, a dwarf and the devil, it's perhaps time for a less insulting title. So shall we call it Kiss Me Katherina or something? No, hang on, that's been done…
Join our new commenting forum
Join thought-provoking conversations, follow other Independent readers and see their replies