Women-only train carriages? Here's a Corbyn idea I can't get on board with
Japan, India and Mexico lead the way - but none have turned into prejudice-free utopias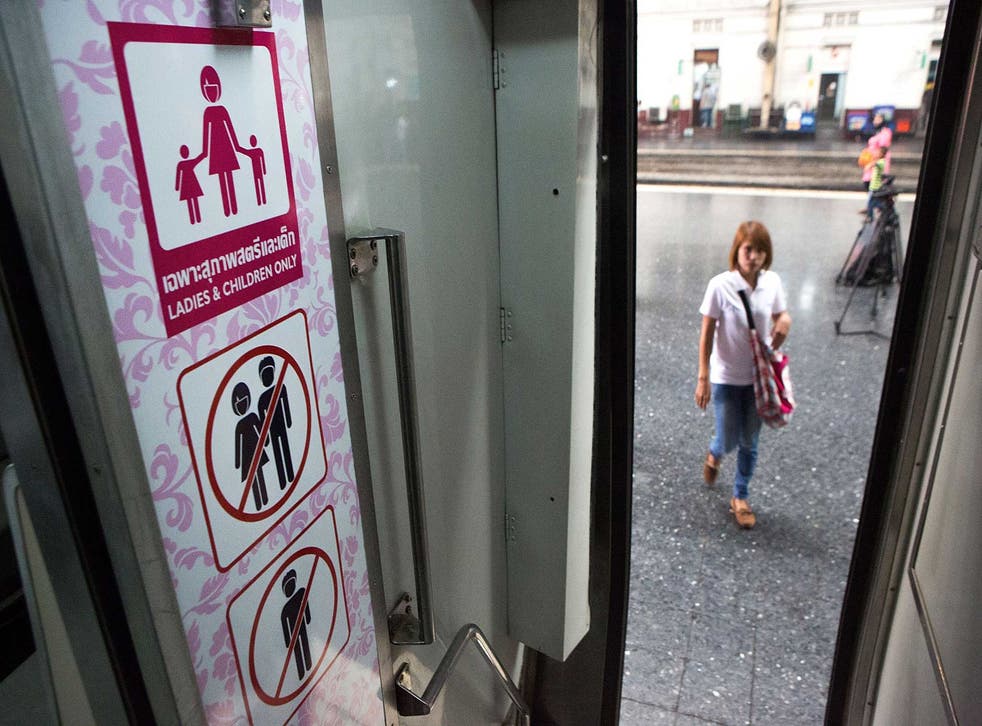 Jeremy Corbyn has made some sensible and laudable suggestions on tackling the scourge of sexual harassment: the extension of a scheme tested in Bradford to register the number plates of men who shout at women in the street, and the creation of a police hotline for reporting harassment and assault staffed exclusively by women, is especially encouraging. But a pilot scheme of women-only train carriages after 10pm? Not so much.
The idea may be designed to help lone travellers feel safe by offering them a space of their own, but it puts the onus squarely on women to prevent the harassment they experience – who will rightly question why they should have to segregate themselves. The root cause of sexist harassment and assault can never be addressed when the targets are locked away in temporarily isolated bubbles.
Like wearing a short skirt or daring to drink alcohol on a night out, boarding the mixed-gender tube carriage could end up added to the depressing list of things women do that mean they're "asking for it." Tireless campaigners have pointed out over decades that the real message should not be "don't put yourself in a position to be raped", but, instead, "don't rape".
There are already women-only train carriages in operation in Japan, India and Mexico. None of these countries have subsequently become prejudice-free utopias. If we start having 'women only' places on the underground, in the way that we have seats reserved for the less able to stand, we implicitly accept that women are vulnerable in society rather than challenge that assumption. True progress can never be achieved by separating the victims and the perpetrators; instead, we should concentrate our resources on eliminating persistent misogynist ideas. Sexist assaults will disappear when women are seen not as special cases or precious commodities, but merely as people.
Join our new commenting forum
Join thought-provoking conversations, follow other Independent readers and see their replies