Wouldn't we all resign if we were in Baroness Warsi's position?
Like so many of us, she couldn't stomach Cameron's immoral stance on Israel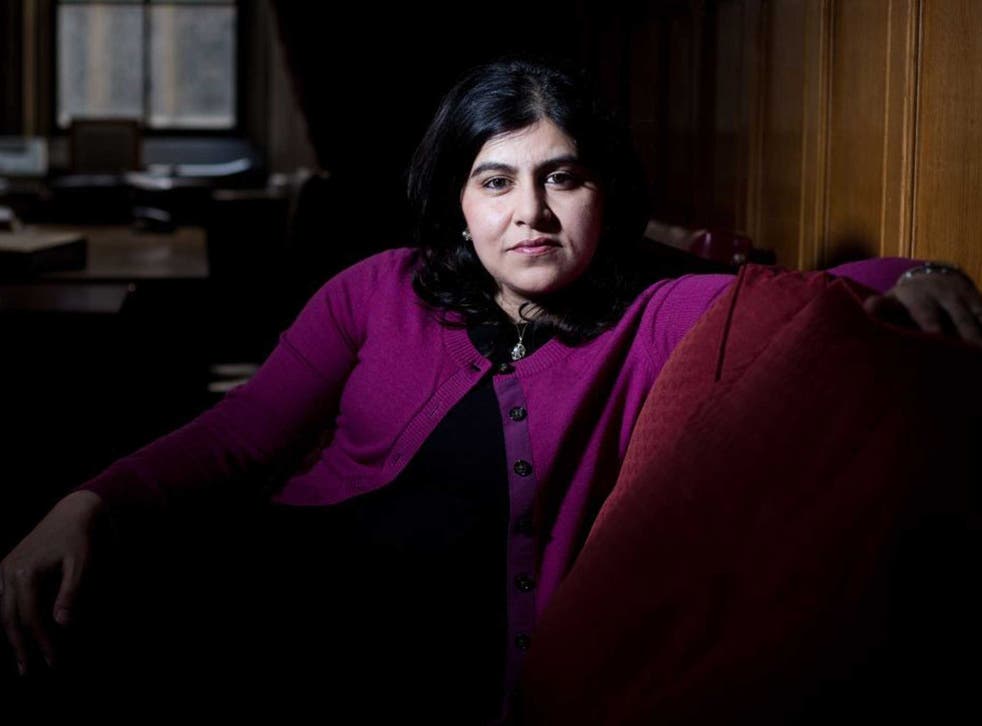 The ministerial resignation on a point of purest principle is a rare and precious thing.
Most are forcibly resigned, some leave out of exhaustion or to spend more time with money-making ambitions, but not since Robin Cook in 2003, shortly before the invasion of Iraq has a significant minister walked out for no other reason than the inability to stomach what her Prime Minister is doing - or in this case, not doing - in his or her name.
With Sayeeda Warsi's resignation as a senior Foreign Officer minister in the Lords, my only problem - and it is absurdly pedantic - is with how she styled her reasoning in the tweet that announced it. "With deep regret I have this morning written to the Prime Minister," Lady Warsi wrote, "& tendered my resignation. I can no longer support Govt policy on #Gaza".
The trifling objection is that the Government has no policy on Gaza. Until now, David Cameron's solitary concern about the slaughter of innocents has appeared to be avoiding giving offence to Benjamin Netanyahu and his administration. That is not a policy. It is the cowardly abrogation of moral duty.
Others will find more in the departure of Britain's first Muslim cabinet member about which to object than that. Those, like Melanie Phillips, who are patholigically driven to conflate heartfelt sympathy for the plight of Palestinians with hatred of Jews, will interpret it as sourced in anti-Semitism. One trusts she will treat that brand of slanderous idiocy with the cool disdain it demands.
In an earlier tweet, Warsi expressed the feelings she shares with so many of us - Muslims, Christians, Hindus, atheists, Jews such as myself. "Can people stop trying to justify the killing of children," she wrote. "Whatever our politics there can never be justification, surely only regret."
You would naively have hoped that this is far too obvious to state, but while philosophically there may no such entity as a moral absolute, in real terms the indiscriminate killing of children - whatever the provocation of Hamas - is absolutely immoral. Whatever Lady Warsi's religion, I assume that she felt compelled to act as she did not because she is a Muslim, but because she is a human being. It would profoundly trivialise and degrade her resignation to view it through the prism of tribal loyalty.
The famous on Israel-Gaza

Show all 21
The loss of someone who ticked so many valuable boxes for the Tories - female, dark-skinned, Muslim, working class background in the industrial north west - will be a blow to Mr Cameron. Yet to analyse it in cyncial psephological terms feels venal in the light of the darkness that drove her to sacrifice her career. In that same comparative sense, it would be cheap to describe it as a personal tragedy.
But it is sad that she had to go, and sadder still that Mr Cameron still cannot bring himself to say that what Israel is doing in the name of "Never again" is insupportably wrong. And it is perhaps a greater sadness that there are so few British politicians with the decency, courage and moral sense which Lady Warsi showed yesterday in speaking from the heart, on behalf of many millions, to tell her Prime Minister of his craven silence, "Not in my name".
Join our new commenting forum
Join thought-provoking conversations, follow other Independent readers and see their replies