Yes, I voted to cut the EU budget - like I said I would when Europe Minister. What's wrong with that?
A Political Life: Our man in the Commons on Cameron's defeat, regulating the press, the Queen's crush on Daniel Craig, and a revelatory admissions interview in Oxford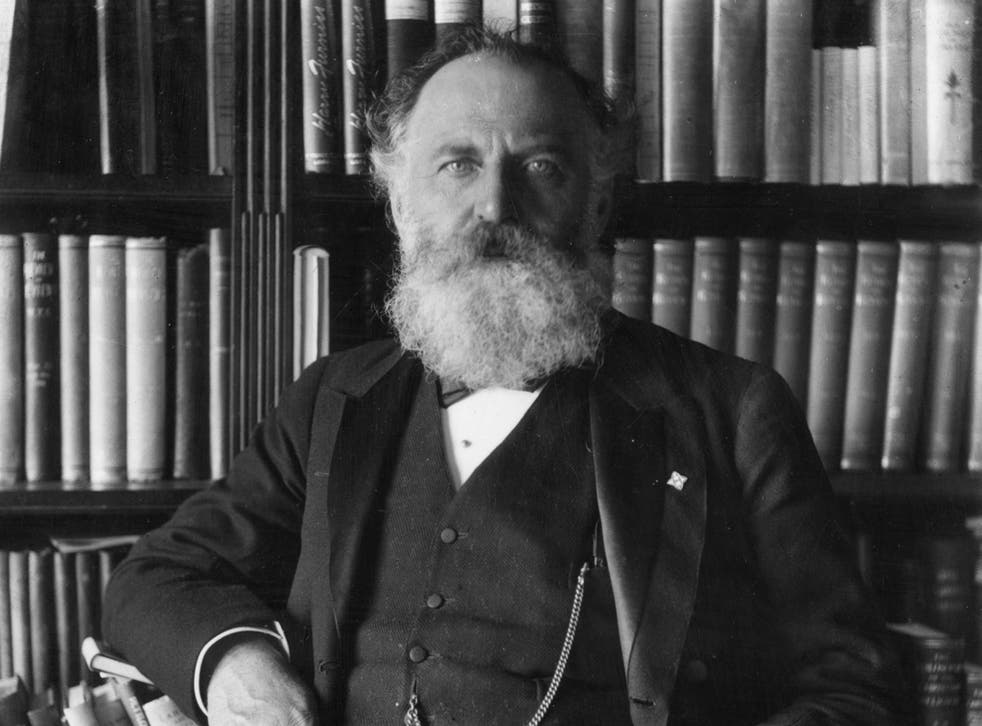 I'm about as pro-European as they get. I believe that the EU is one of the most successful political endeavours of modern humanity. But I voted on Wednesday to cut the multi-annual EU budget. You traitor, I hear you cry. You cynical stool pigeon, I hear you shout. I've even heard Liberal Democrats, exposing an almost American incapacity to understand irony, howl at me that Labour was being opportunistic in voting in the same lobby as the reckless brigade of Tory rebels.
But I feel no shame whatsoever in voting as I did for the very simple reason that I was being completely consistent with what I said and did as Labour's last Europe minister before the general election. Then, against the background of a world recession and impending budget cuts in many capitals, my number one priority was to try to secure a real terms cut in the EU budget. I spent hours trying to get my counterparts in the other 26 countries to deal with the big ticket items in the EU budget.
After all, leaving aside the moral problems of the Common Agricultural Policy's effect on developing countries, it is pork-barrel politics of the worst kind to devote nearly 40 per cent of the EU budget to farming subsidies.
What is more, my inbox is full these days of teachers, police officers and nurses understandably complaining about having their pay frozen or their budgets slashed. So I could not see how I could vote even for an inflationary increase in the EU budget.
Mind you, one can normally tell when a government defeat is in the air. The whips circle the library, the tearoom and the terrace. Dissidents slip straight into the chamber to avoid a confrontation and there is an odour of quiet panic in the air. None of this was true at 7pm on Wednesday and I confidently tweeted as much, as the last MPs passed through the lobbies. And that's where Cameron's real problem lies. So visceral is the dislike of Cameron among some Tories that the whips had given up as rebels went silent but deadly.
One Tory MP who was in the same lobby was telling us: "It's not as if I'm a Eurosceptic. I just wanted to give Cameron a bloody nose." So Sir George Young will go down in the history books not only for his Lazarus tendencies (he's been sacked thrice and reinstated four times), but also as the fastest chief whip to lose a vote.
Meanwhile, whatever strategy on Europe Cameron has is being constantly undermined by his rebels, who demand that he fight the EU on every front, thereby making it impossible for him to win a single battle. Doubtless he'll wave his feeble veto but it will look remarkably like the white flag.
The press does need regulating
On Monday I went to see Richard Peppiatt's multimedia show One Rogue Reporter, in which (as a one-time Daily Star journalist) he lays waste a string of journalistic hypocrites, including Paul Dacre, Neville Thurlbeck, the virtually unknown online editor of the Daily Mail, Martin Clarke, and the editor of the Daily Express, Hugh Whittow.
Many of these lugubrious thin-lipped types are hyper-ventilating about the Leveson Inquiry in the ear of anyone daft enough to listen. Even a smidgen of statute, they warble, would destroy not just the free press but free speech itself. If self-regulation is abandoned, nobody will ever be able to expose a future Jimmy Savile. I'm not going to insult your intelligence by explaining why this is nonsense, but I fear some cowardly politicians will succumb to these arguments in the hope of a bit of good coverage.
They should think again. You can dress up the naked desire to sell papers as a campaign for freedom all you like, but the truth is Dacre and co have taken to heart the words of the pioneering muckraker and editor William Stead (pictured above, and whose biography I am reading) who wrote: "The simple faith of our forefathers in the All-Seeing Eye of God has departed from the man in the street. Our modern substitute for him is the press." Surely we all need a smidgen of statutory protection from those who put themselves in God's place.
Her Majesty falls for the Bond brand
I'm told that Danny Boyle was nervous about getting Her Majesty to agree to the parachute stunt for Olympics opening ceremony, so was amazed when she immediately agreed. The moment filming began, though, the reason became apparent, as Her Majesty revealed herself to be a complete Daniel Craig fan. Whether he reminds her of the young Prince Philip or she just likes a blond Bond, she is said to have simpered with the best of them. It makes it rather cruel that Charles and Camilla elbowed her out of the way for the royal premiere of Skyfall.
Inappropriate behaviour
Perhaps it's no accident that curling is Britain's best sport in the Winter Olympics as the hideous Savile revelations have proved that we are past masters at brushing things under the carpet. When I applied to read English at Oxford, I was interviewed by Michael Gearin-Tosh, whose obituary in 2005 said that he "picked and cherished his college students with great care". He insisted that I return that evening with an essay on Shelley's poem "Mont Blanc".
When I arrived he called me through to where he lay soaping himself in the bath. I had to read out my essay sitting on the toilet while he asked whether I liked women. (I said I was very fond of my mother, which I charmingly thought would prove that I wasn't gay, but now realise merely confirmed the fact.)
I feared that if I complained about Gearin-Tosh it would do for my chances of of getting into Oxford when I applied to another college, so I said nothing. The upshot was that I did get to Oxford but today I hope no youngster would hesitate as I did.
Join our new commenting forum
Join thought-provoking conversations, follow other Independent readers and see their replies