Young, disillusioned, and ready for Ed?
Young voters have been consistently let down by mainstream political parties. Has the Labour leader done enough to win them round?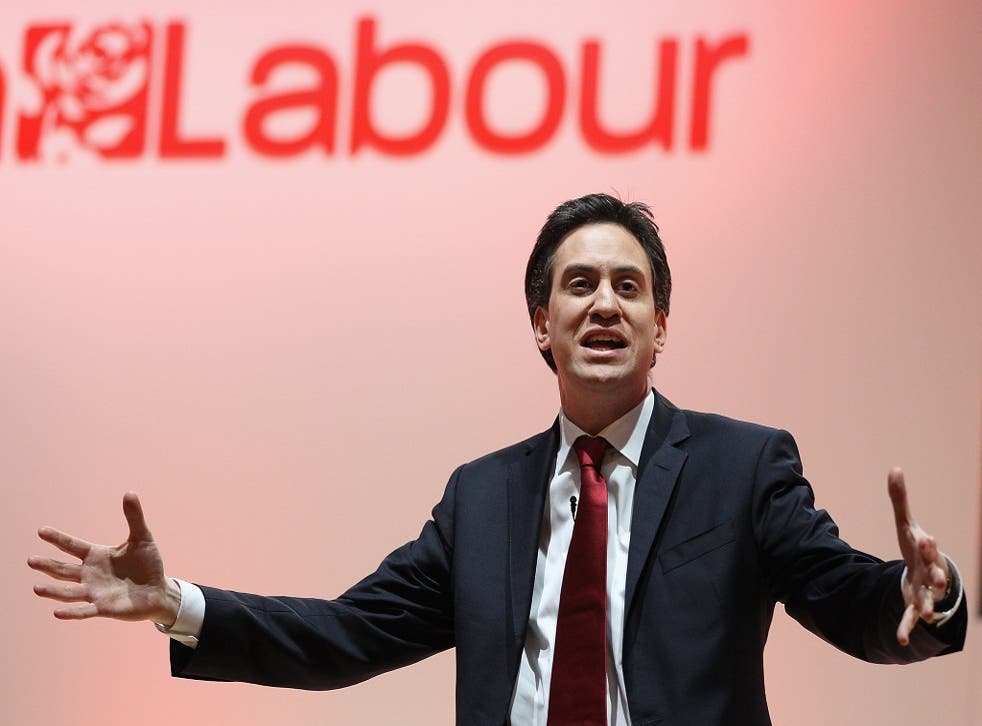 Ed Miliband has rather reinvented himself over the past two years. The days of 'Red Ed', the detached, geeky foil for David Cameron are long behind him and, judging by his speech to the Labour party conference on Tuesday, he is determined to reinvent his party as well.
'One Nation Labour' is portrayed as a middle way between New and Old Labour, as the party seeks to throw off the taint of the war-mongering Blair/Brown years while ensuring it doesn't go back to the unelectable doldrums of the Foot/Kinnock era.
However, at what cost?
Young people are at a loss when it comes to major political parties. Many of us signed up to the Liberal Democrat manifesto of 2010 that promised resistance to any university tuition fee rises - and look how that turned out.
The general movement amongst voting young people at the moment appears to be a seismic shift from the Liberal Democrat to the Labour party. As Nick Clegg reneges on election promises and can only apologise for making them in the first place, young people are looking for a new political party to believe in.
If taken at face value then, Miliband's speech on Tuesday was music to our ears. Miliband promised that he "wanted to talk to a whole generation of young people who feel that Britain under this Government is not offering them a future".
However, to talk is one thing, to listen is another.
Each successive government has attempted to engage with young people but this has nearly always ended in clichéd and awkward attempting to talk at them rather than to actually listen to what they say.
Of course, the political landscape is starting to change. Now that 1 million young people are out of work and some could potentially face a lifetime of low paying jobs and high levels of debt the electorate is waking up to the consequences of ignoring us.
However, while sending out platitudes to the under 25s may be enough to win over their parents in the rhetoric-heavy, policy-light speeches of the party conferences, the temptation when in government is to forget any promises they made in the face of conflicting, vote-winning concerns.
After all, the consensus is that young people don't vote, they occupy things.
And of the ones that do - given that we've been betrayed by the Liberal Democrats and ignored and demonised by the Conservative party - what choice do we have other than Labour?
But questions must be asked of Miliband. Will he, like the others, sacrifice his promise to help young people if it means securing that all important majority in 2015?
To be fair to the party, there is a definite sense that they are trying to treat their youth branch as valued members of the party. Shadow secretary of state for communities and local government Hilary Benn MP has given his approval for Young Labour's chosen campaign to fight youth homelessness.
So Ed has almost won me over for now. His 'One Nation Labour' is so far untested but hopefully it can set a new tone where Old and New Labour failed.
However, he stopped short of promising anything for fear of falling into the same trap as Nick Clegg.
Therefore while Miliband's new way for the party may finally bear fruit for all young people his reluctance to give us any concrete assurances means I am reluctant to give him my vote quite yet.
After all, once burnt, twice shy.
Join our new commenting forum
Join thought-provoking conversations, follow other Independent readers and see their replies