Zayn Malik: It's as if these boyband stars are more than just wind-up, cash-producing dolls...
Everything they do is moulded by older, greedy men to extract maximum profit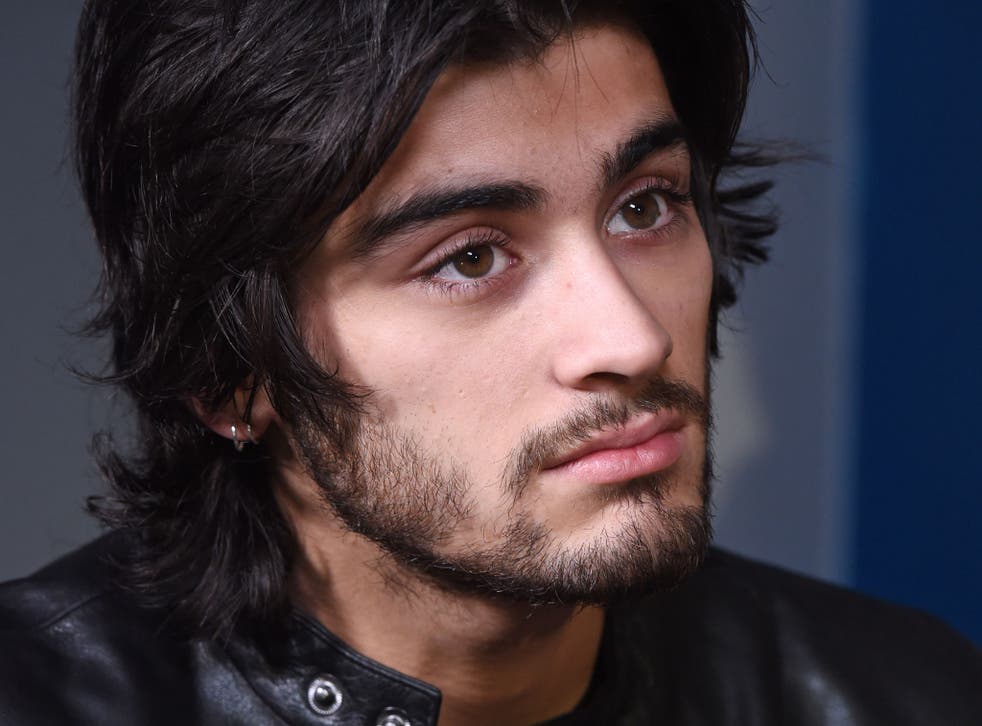 Nobody likes it when people or things do not show up. Be it Vladimir Putin and his 10-day disappearance, or the solar eclipse, which, for many, hid under a blanket of cloud.
Nature abhors a vacuum, and so the speculation starts in order to fill it. The longer the no-show, the wilder it gets. In 10 days, Putin went from being Russian leader, to dead, to new dad, to having a touch of flu. The rumours became so excitable that his spokesman, Dmitry Peskov, was forced to assert that Putin was as fit as a fiddle, spasibo, adding – with comically sinister flair – that his handshake could still "break your hand".
On Monday, Putin finally returned to work, to meet the President of Kyrgyzstan. He refused to address the question of his absence, which led to a whole new round of speculation, this time about his puffy face – flu or facelift? "Life would be boring without gossip" was all he would say.
This week, Malik quit the band's tour, pulling out of dates in Manila and Jakarta, possibly others too. His management released a statement citing "stress" – their first mistake. It is too easy to scoff at the notion that a 22-year-old millionaire, the object of a million girls' affections, who sings and dances for a living, could suffer from stress. It is quite stressful, probably, to be one of the fans who have saved up their pocket money to buy tickets to see the whole band. And what does "stress" mean anyway? There's a word to set the rumour mills grinding.
No Direction spoof One Direction for Comic Relief

Show all 5
If you read the headlines, all the factors for a crisis – girls, drugs, exhaustion, homesickness – were in place. Not to mention the ever-present shadow of social media. The Beatles – Take That, even – only had to deal with hordes of screaming fans in person. Malik and his fellow band members have to deal with them virtually, too. Plenty of 22-year-old men might get a bit lairy on a night out in Phuket, but few would expect to see their escapades splashed across Instagram and the next morning's newspapers. Imagine what it must be like to write "Ha…" on Twitter, as Malik did a few weeks ago, and have 130,000 people retweet it. Mind-bendingly weird.
So Malik is back in the UK, where he will probably be photographed for a few days looking haunted in casualwear. It has happened before, of course. The most famous meltdown of my childhood was when Robbie Williams quit Take That, peroxided his hair, put on some Adidas and went mad at Glastonbury with Liam Gallagher. Every era has one. And that is the odd thing. If boy bands are a seminal part of growing up, how is it that no lessons are ever learnt?
To an adult, there is something quite disturbing about boy bands. Of course, they are not made for adults, but they are made by them. The stars start out as little more than children, when they are moulded and primped into something appealing to pubescent girls – and their mothers – by older, greedy, men. If they hit the big time, they are forced to keep all the realities of growing up – girlfriends, boyfriends, experimenting with drink and drugs – under wraps; their only forms of self-expression being ever-louder cry-for-help hairstyles and tattoos. Meanwhile, the threat of the scrapheap, of the next "next big thing", looms. Perhaps "stress" is the word after all.
In any other field, the attention paid to these youngsters would be seen as exploitative and creepy, but in the world of entertainment it is normal. They are making money, runs the argument, we own them: never mind that it is the men behind the boys who are making the real cash.
From Judy Garland to Michael Jackson, the trajectory of troubled young stars is well-known. And yet the world keeps watching, waiting for the next one not to show up.
Join our new commenting forum
Join thought-provoking conversations, follow other Independent readers and see their replies