Dominic Lawson: We thrill to these amazing deeds. But is it a level playing field?
Some events are hard to fathom, if they're meant to comply with the idea of 'like against like'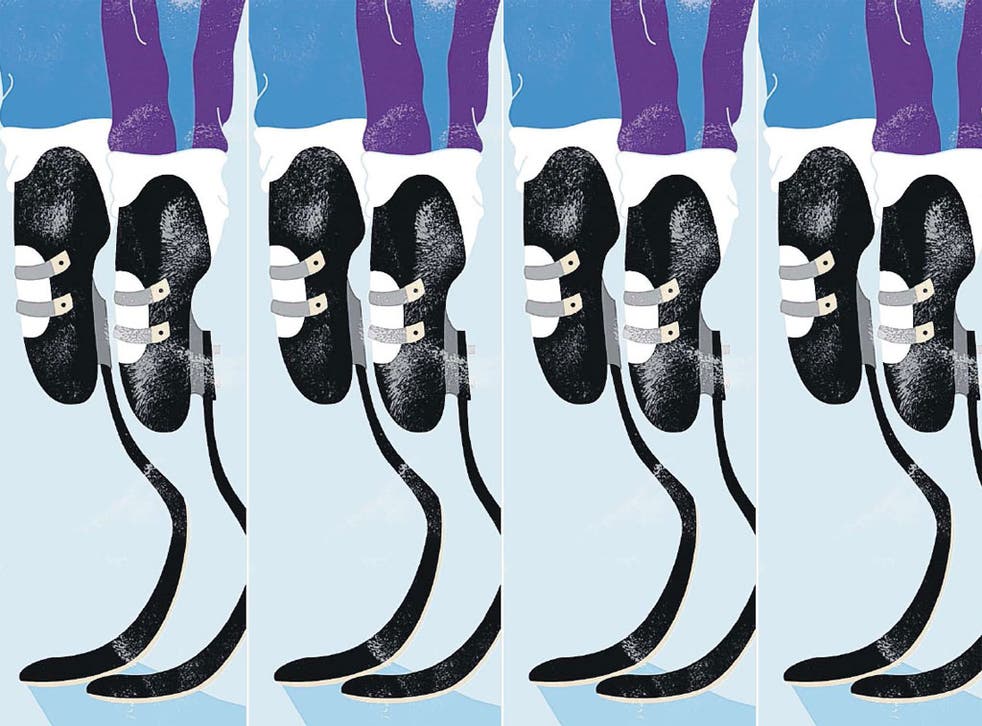 Oscar Pistorius may have failed to take first place in the Paralympic 200m (Section T44); but he wins the gold for hypocrisy. After the double-amputee Brazilian Alan Oliveira beat him to the finishing line, Pistorius complained that the race had not been "fair" because Oliveira's prosthetic attachments were "too long".
Perhaps that's how Usain Bolt's much shorter rivals feel as the 6ft 5in Jamaican smoothly pulls away from them with his gigantic strides – but they would be foolish to say so. That is Bolt's innate genetic inheritance, with nothing artificial to aid his performance. Pistorius, however, had blazed his trail with Cheetah Flex-Foot, bespoke constructed prostheses manufactured by an Icelandic firm which also constructs helicopter rotor blades.
He had already outraged the purists by using these things to compete in able-bodied athletics events. Medical experts had argued that Pistorius was gaining unfair advantage: while the South African is much slower off the blocks than "conventional" runners, the lightness and bounce of his carbon-fibre attachments make them much more efficient than the entirely flesh and blood legs of rivals during the closing stages of a race, when their lower limbs hit a wall of lactic acid. Pistorius seemed to acknowledge this, telling a reporter: "When I outperform those guys in the last 100 metres, that's what I'm addicted to." No wonder he found it so hard to accept what happened in the Olympic Stadium on Sunday night: Oliveira, from way back, surged past him, boing-boinging along on a different set of carbon-fibre running blades.
The issue of how to create a level playing field for competitors vexes the whole business of the Paralympics. In its glossary of "10 things you need to know" about the event, BBC News declares: "Sport is only fun and competitive if you pit like against like." It is on that principle that the International Paralympics Committee has devised an increasingly convoluted system of classification. The result is that the London Paralympics offers us no fewer than 29 different 100m classifications, with gold, silver and bronze available in each category. The peak in terms of medal inflation occurred at the Seoul Paralympic Games of 1988, when 733 golds were handed out, and a total of 2,208 medals.
It is easy to see how these Paralympic classifications can themselves be "gamed". The man responsible for overseeing the system, Peter van der Vliet, has said that because the competitors are as driven as any other athletes by the hunger for gold medals, they are "pushing the boundaries to force their way into classes which give them a greater chance of gold medals". The former Paralympian Tanni Grey-Thompson agrees, conceding that "there are some who try to cheat their class".
The most notorious example was the Spanish basketball team at the 2000 Sydney Paralympic Games, which under the "intellectually disabled" classification won gold. It was later revealed that they had faked their mental disability. These Games in London are the first to restore "intellectual disability" as an eligible category since that scandal. Thus Jessica Jane-Applegate, a Briton with Asperger's syndrome, has just won a gold in the swimming 200m freestyle: if I were one of her physically disabled rivals, I might have felt a tiny bit put out. Why should having Asperger's syndrome necessarily be a disadvantage in such an event? After all, it is often said that Michael Phelps, winner of a record 18 Olympic swimming gold medals, displays some of that syndrome's symptoms.
In fact, the events in the swimming pool are the hardest to fathom, if they are truly meant to comply with the sporting notion of "like competing against like". On Sunday, the Briton Ellie Simmonds drove Channel 4's home commentators into howls of ecstasy as she took gold in the 400m freestyle. She fought off the challenge from Victoria Arlen, an American former junior swimming champion who had become paralysed from the waist down after contracting a neurological virus. It was an exciting race; but not like against like. Simmonds was handicapped by her physical shape, which meant that she experienced a very high drag factor as the water coursed around her; Arlen swam like the able-bodied champion she once was – but with the immense handicap of being without power or use from her legs.
It was, in other words, a complete sporting mismatch, in which the closeness of the race was purely coincidental. Yet it was inspiring. The reason was less to do with what was going on in the pool, than with what each woman had gone through to get there. Simmonds had endured childhood operations to straighten her legs, involving the insertion of four metal plates. Arlen's neurological virus had left her in a vegetative state for two years.
It is these "back stories" which make the Paralympics. Perhaps its extraordinary popularity – Channel 4 is now clearing its schedules even of The Simpsons to make way for more action – can be put down to its similarity to The X Factor: like Susan Boyle making people cry by revealing that such a gauche form could produce the voice of an angel.
Similarly, Oscar Pistorius became the world's most popular 400m runner, whose appearance on the track causes more excitement in the crowd than that of any of his able-bodied rivals. It has made him a wealthy man: last year, he was named the face of Thierry Mugler's "A* Men" fragrance. The parfumier declared that Pistorius was chosen because "the story of A* Men is one of heroic fantasy".
No wonder Pistorius re-emerged around midnight on the day of his debacle to apologise for his rant about "unfairness". His agent would undoubtedly have told him that his brand image rights were about to take a mighty hit unless he manifested some belated graciousness in defeat. Actually, I thought Pistorius had shown just why the most successful Paralympians achieve what they do: they are no less ferociously competitive than any able-bodied champion. If anything, they need to be more so.
This, I do understand. Both my daughters are immensely competitive, though the younger has a mental and physical disability. Some years ago they both competed at the same school sports day. The elder broke the long-jump record. The younger just about managed to complete her race, long after all the other children had finished. No prizes for guessing which performance brought the house down.
Join our new commenting forum
Join thought-provoking conversations, follow other Independent readers and see their replies