Sketch: Boris in town felt like history in the making. Will the revolution follow?
Even Lenin might have baulked at the scale of the personality cult enmeshing Boris in Birmingham last night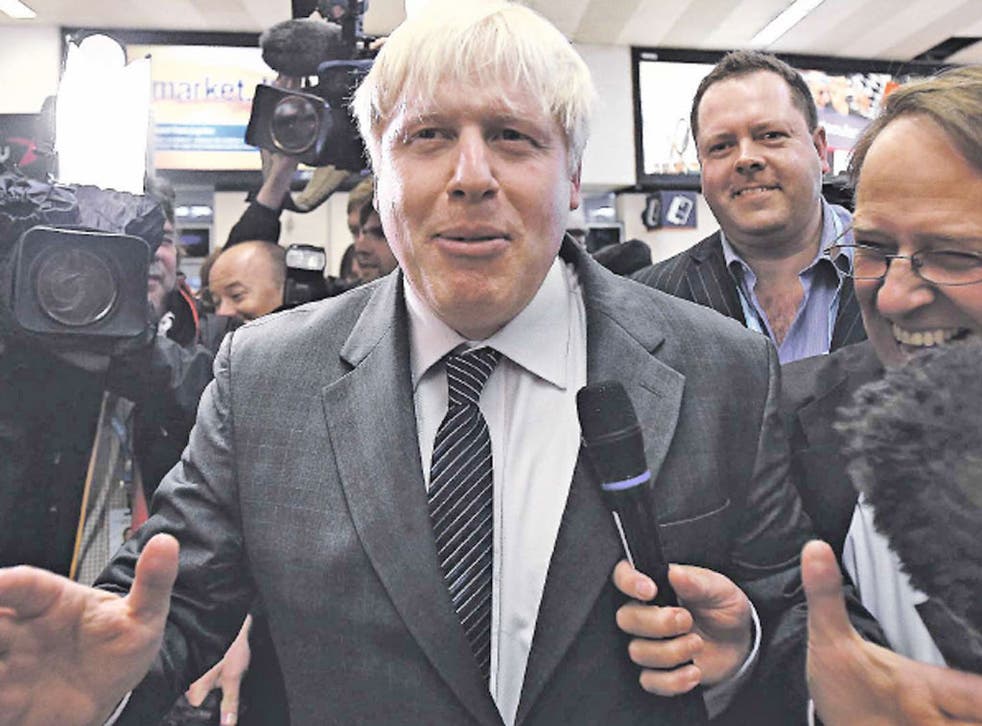 It was surely the most famous political arrival by train since Lenin set foot on the platform in Petrograd in April 1917. Or at least the most famous by a man with a Russian first name.
True, Birmingham's New Street is not quite the Finland station. True too that the eminent personage was greeted by a scrum of television crews rather than a modest group of workers and peasants. But the over-excited shouts of "there's only one Boris" and "you're so beautiful" that greeted him as he pushed his way through the throng were a clear sign that history was in the making.
Indeed, even Lenin might have baulked at the scale of the personality cult enmeshing Boris in Birmingham last night. Yesterday's issue of Conservative Home Daily, the newspaper produced by the Lord Ashcroft-funded organisation behind what it frankly called "the Boris Rally" last night, would have done more than justice to pre-revolutionary editions of Pravda: a front page picture of Boris looking visionary, brow furrowed, eyes fixed on the middle distance, a centre spread on the Cabinet Bozzer would be heading as PM in 2020, a prominent headline on a new poll showing that 49 per cent of Tory members are now unhappy with David Cameron.
But was it a revolutionary moment? Maybe it was the good lunch at Chequers, maybe the effortlessly magisterial slap-down earlier in the day by Ken Clarke, who knows a bit about not becoming PM: "Nose to the grindstone I would advise." But he seemed to be making a public effort to be loyal last night about the "fantastic job" he claimed to think Cameron and George Osborne were doing.
It was a star comedy turn as always. Referring to yesterday's story of how a member of the boy band One Direction was bitten by a London squirrel, he said he was proud that the city boasted such "well-fed, dynamic and musically discerning squirrels".
And they loved it. He recited a seemingly endless list of his achievements in London, even allowing himself a moment of endearing, if not wholly convincing, self-deprecation; he had been "the biggest harvester of undeserved credit", he said, before going on to offer as long a list of those that had helped him do it.
He was unrepentant about his pointed call in yesterday's Telegraph for more to be done for "the squeezed middle". And he went on – at length – about the need for a new airport instead of a third Heathrow runway. But he also told us that he had been a supporter of a Cameron leadership at a time "when the Cameroons could have fitted into a phone box if one of them had not been Nick Soames".
And he predicted, as unpatronisingly as he could, that he was confident that they would lead the country through a victorious election campaign "and beyond". How far beyond he did not say. For now he was behaving – up to a point. But for how long?
Join our new commenting forum
Join thought-provoking conversations, follow other Independent readers and see their replies