Ed Miliband isn't Labour's problem in Scotland, he's the answer
Inside Westminster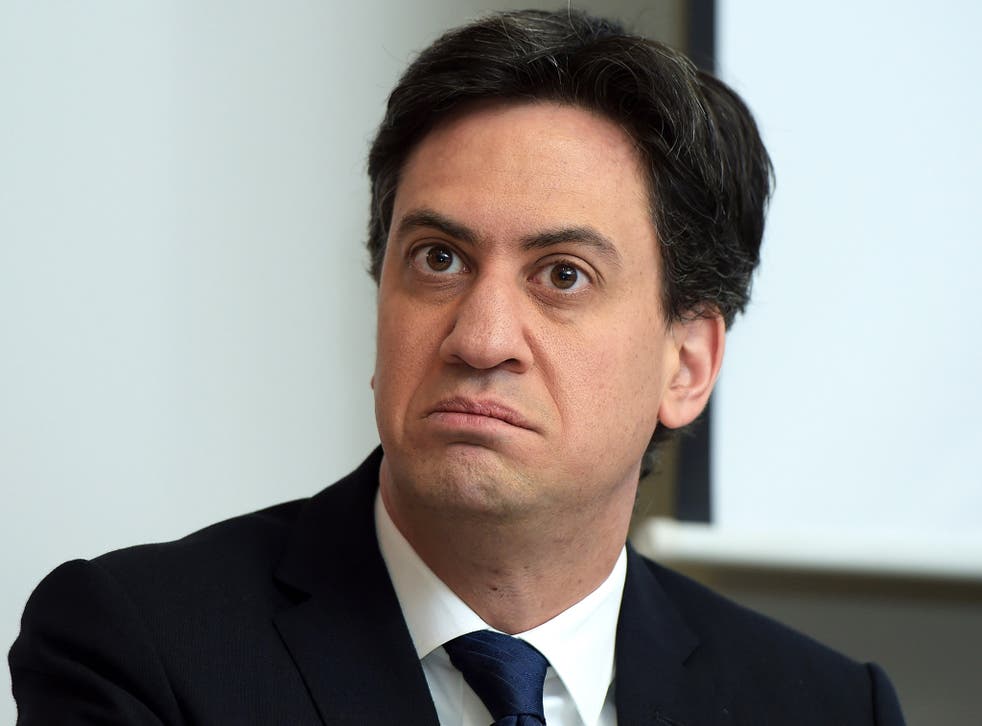 The May general election will be decided in Scotland. You won't find many politicians admitting that, but they all know it.
The Conservatives would rather talk about England because they already enjoy a majority there. With a solitary Tory MP in Scotland, it is hardly a sign of strength to have to rely on the Scottish National Party (SNP) to prevent Ed Miliband becoming prime minister. For Labour, that prospect is frighteningly real because the remarkable SNP tide since last September's referendum shows little sign of ebbing.
The opinion polls suggest that the SNP, which currently has six Commons seats, could change places with Labour, which won 41 of Scotland's 59 seats at the last election. Labour is praying that its large majorities in some of its strongholds will prevent a meltdown. But senior Labour figures are right to be worried.
The party has taken its Scottish heartland for granted for years. It nearly paid the price in the referendum, when it looked for a while that the nationalists could triumph after winning over many natural Labour supporters. Labour had a narrow escape but has had no respite since.
Election Analysis: The Key Voters

Show all 6
It can no longer rely on the traditional assumption that many Scots who vote SNP in elections to the Holyrood Parliament will switch to Labour at a general election to keep the Conservatives out. It is not happening this time. Labour's "squeeze" message is "Vote SNP, get Cameron" (or "Get the Conservatives" in areas where Labour thinks that will play better). Although the polls tell us it is not working yet, Jim Murphy, the party's new leader in Scotland, will stick to this tune and play it even louder. There is no guarantee of success, as the Tories are finding with their "vote Ukip, get Miliband" message. When the mainstream parties are so disliked, such warnings risk being met with a shrug of the shoulders by people who will vote the way they want.
Probably Labour's biggest problem is that many Scots do not think the party can win power nationally, so they are tempted by the next best thing – what Nicola Sturgeon, the SNP First Minister, calls a "progressive alliance". She talks up the prospect of a minority Labour government supported by the largest possible contingent of SNP MPs in key Commons votes. Labour would like to rule out any post-election deal with the SNP, but its position in Scotland is so weak that this would alienate even more people. So it leaves the door open.
Labour's nightmare is that the SNP's seductive offer is accepted, the nationalists do so well that they prevent Labour becoming the largest party in a hung parliament, and the Tories hang on to power. That outcome might be in the SNP's best long-term interests because Cameron's promise of an in/out EU referendum could pave the way for another independence referendum if the UK voted to leave the EU while Scotland voted to remain.
Although the SNP has to dismiss any post-election deal with the Tory enemy now, some Conservatives do not rule out doing business with the nationalists on a Commons vote-by-vote basis if Cameron heads the largest party. While the two parties have much less in common than the SNP and Labour, there could be deals to be done on devolving more powers to Edinburgh and the timing of the EU referendum.
Ed Miliband appears to be part of Labour's problem. He made little impact in last year's referendum campaign, and was seen as a "Hampstead socialist", leading one of what the SNP scathingly calls "the Westminster parties". Yet, Murphy believes Miliband is part of the solution and wants him to visit Scotland more frequently rather than keep out. His recent visit secured mainly favourable reviews, and he will go again soon.
The best thing that could happen for Labour in Scotland would be to move ahead of the Tories in the national opinion polls. Miliband's success in turning criticism of his "anti-business" stance into a row about tax avoidance – helped by the timely HSBC scandal – may boost Labour's ratings among its core vote nationally and do the party no harm among the Scots who have switched from it to the SNP, or those Labour has lost to the Greens. At the very least, the tax controversy could drag the Tories down in the national polls as it exposes their Achilles heel – being seen as a party of and for the rich.
Murphy wants to steer Labour's campaign away from the SNP's strong suit of devolution to bread-and-butter issues. Labour's focus groups show that the two issues which most concern Scots are health and youth unemployment.
Labour will play its favourite card – the NHS – to challenge the SNP's social democratic credentials. Labour will blame problems in accident and emergency departments on Sturgeon, accusing her of taking her eye off the ball while Cabinet Secretary for Health and Wellbeing to focus on the referendum campaign. And Labour will argue that another Tory-led government in Westminster would harm the prospects of Scotland's young people.
The SNP dismisses such warnings as "scaremongering" from Labour, saying the party is still "joined at the hip" to the Tories. It argues that Scots voted Labour in 2010 and still got a Tory-led government. In Sturgeon, the SNP has chosen a clever and popular leader, just when some voters might have been tiring of her predecessor Alex Salmond.
Nonetheless, Murphy believes a Labour recovery in Scotland will happen. He envisages three stages: first, the public's heads will turn towards Labour instead of turning away; second, people will start to consider voting Labour again; and finally they will make the crucial decision for 7 May. He is banking on a big, late surge.
He knows his target audience very precisely: the 190,381 people who voted Labour at the 2010 general election, abstained at the Holyrood election the following year and then voted Yes to independence last autumn. They could determine the general election as well as Labour's future in Scotland.
Murphy, who visited 100 towns during the referendum campaign and was targeted by egg-pelting Nationalists as he stood on his Irn Bru crate, has made a typically energetic start in his first two months as Scottish Labour leader. But his party is still at phase one and time is fast running out.
Join our new commenting forum
Join thought-provoking conversations, follow other Independent readers and see their replies