Robert Fisk: Beirut's banks – and a money trail from Syria to Iran…
The Central Bank of Lebanon is accused of taking deposits from terrorists and criminals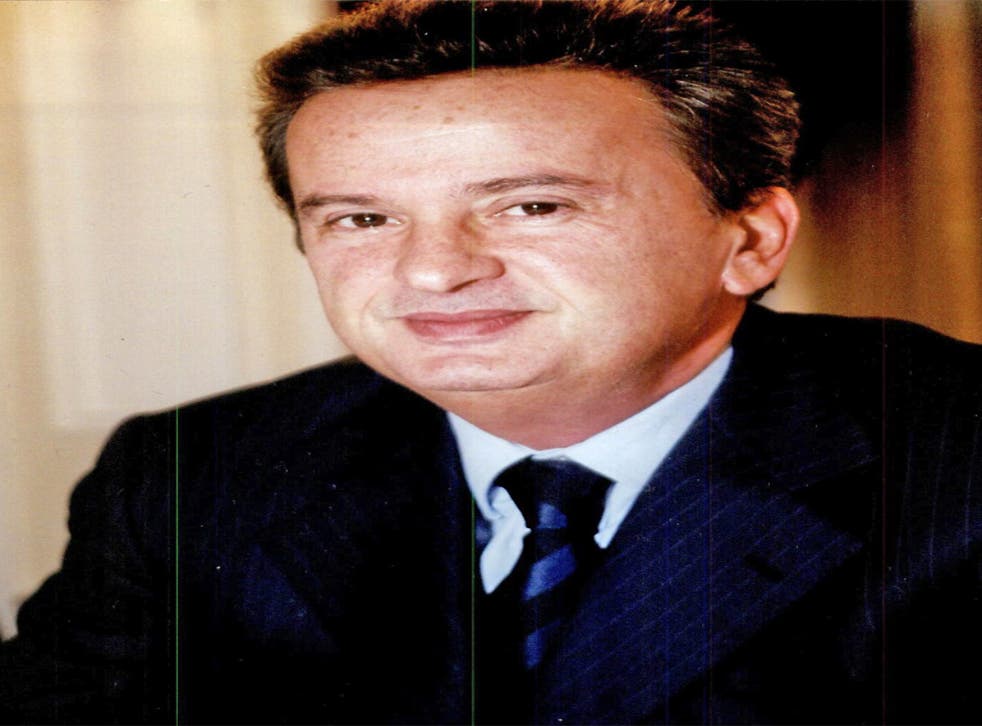 Syria strikes again. After weeks of shelling across the Lebanese border, the inevitable has happened. An anti-Iranian activist group, along with a host of "informed sources" in a Wall Street Journal report, is claiming that Beirut's wealthy banks have become a sovereign money-laundering jurisdiction for "massive inflows of illicit deposits … from Hezbollah's terror and criminal activities, and the illicit symbiotic relationships among Iran, Syria and Hezbollah".
At least, that's what the United Against Nuclear Iran group says. And, of course, everyone says that the Central Bank of Lebanon is involved. Poor old Lebanese banks. Or rather, rich old Lebanese banks. For every time there is a new hate wave against the hateful Islamic Republic, or a new Israeli-Hezbollah dust-up, New York fumes with allegations that Lebanon's bankers are deep in the financial mud with the various Hitlers of the Middle East.
And of course, Riad Salameh, the Lebanese central bank governor has trotted out to deny all the accusations. "Everything that has been said about the traffic of money from Syria to Lebanese banks is untrue," he said, adding that the number of Syrian deposits in Lebanese banks had gone down.
Mr Salameh, of course, is a fairly angry chap. This, after all, is the man who steered legislation through the Beirut cabinet in the mid-2000s to ban any Lebanese bank from dealing in sub-prime loans and derivatives. Since he knew how dodgy they were – he himself worked on Wall Street – he largely prevented the Lebanese banking system from being caught in the world's economic collapse. Unlike, of course, the New York banks, whose own corrupt practices managed to bankrupt thousands.
More than a year ago, I lunched with a Beirut financial adviser and asked when he thought the WSJ would try to bite the Lebanese banking system for money laundering and helping the Syrian regime. "I think we're past all that now, Robert," he said. "We've reached a new level of financial maturity with the Americans." Sure.
America's suspicions make sense only if you believe in the conspiracy theory, but the anti-Iranian group's argument plods along like a novel. Since Lebanon has "a great risk of sovereign default" (untrue) because of "its high debt to GDP ratio" (factually correct), there must be "a fraudulent hidden scheme driven by Hezbollah and its late (sic) sponsors, Iran and Syria, to support this economic house of cards". Therefore Lebanese financial institutions must be forbidden from participating in the US financial system.
Given the mass illegality within the US system, Lebanese bankers would be well advised to ban themselves from it. But now that the US Treasury is being told to designate Lebanon's financial system as a "money-laundering concern", is it true?
Well, the Treasury blacklisted the Lebanese Canadian bank last year over money-laundering charges and "connections to a terrorist group". But, long before the Arab revolutions, it was said that up to three-quarters of all Syria's privately-held dollar liquidity rested in Lebanese accounts. After all, who would open an account in the Central Bank of Syria?
I do occasionally pick up a whiff of something irregular – a system, for example, of transferring money from Lebanese-owned Syrian private banks to Beirut – but on nothing like the scale of US claims.
Of the world's top 1,000 banks, based on their probity and financial stability, eight Lebanese banks are included. That's according to The Banker magazine. Which I suppose the lads and lasses don't read.
Join our new commenting forum
Join thought-provoking conversations, follow other Independent readers and see their replies