Mary Ann Sieghart: No one likes bailing out spendthrifts – but we'll have to
We have pretty strong feelings about fairness and who is deserving and undeserving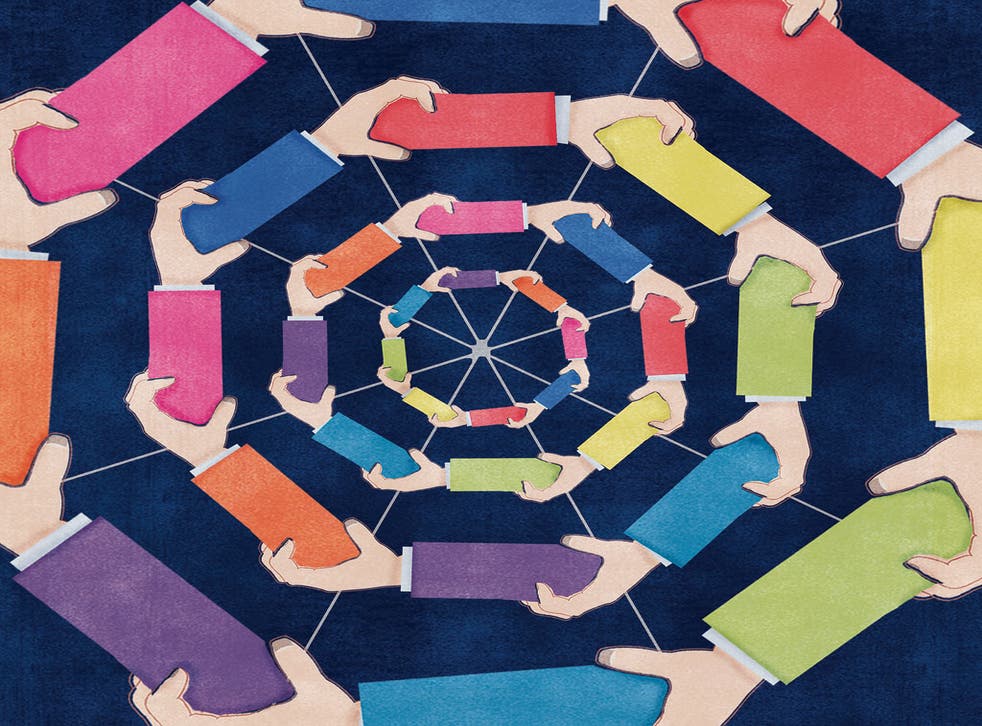 A businessman is purring down Park Lane in his Bentley and halts at a red light. A tramp knocks on his window. The driver opens it a few inches and the tramp says, "Spare us a quid, guv?" The driver looks down his nose and declaims, "Neither a borrower nor a lender be. William Shakespeare," and drives off. Unfortunately for him, he hits a traffic jam. The tramp scurries up and knocks on the window again. The man reluctantly lowers it an inch.
"C***! DH Lawrence," retorts the tramp.
It's an old joke, but it sums up our ambivalent feelings today about helping others in trouble. Why should poor taxpayers be obliged to bail out rich bankers? Why should thrifty Germans help out feckless Greeks? Why should sensible Britain rescue an ill-conceived eurozone we opposed in the first place and never sought to join?
On the other hand, most of us like to think we are compassionate. But we have pretty strong feelings about fairness, about deserving and undeserving recipients, and these feelings are a lot stronger now that our disposable incomes are being squeezed and our jobs are insecure. The reason people are getting angry – and occupying symbols of capitalism all over the world – is that our sense of solidarity has been stretched way beyond its limit.
It started with the banking crisis of 2008. A myth has grown up that 99 per cent of us were innocent in that, and have been forced to bail out the guilty 1 per cent. Actually, a majority of us were probably borrowing more than we should, and we can't just blame the banks for forcing the money into our hands, or the politicians for failing to regulate them. Yet there is still a sizeable minority of the population who weren't borrowing at all during the boom, but were living within their means. Now they are being punished for the spendthriftness of others. It's really not fair.
Take the example of someone – let's call her Prudence Flint – who never geared up, didn't increase the mortgage to buy a new kitchen or car, paid off the credit card bill each month and put a little aside into a savings account. She now finds herself paying more for the essentials of life, earning less at work, facing higher taxes, worse public services, a lower pension and hardly any income from her savings. All because others – who were rescued by a taxpayer-funded bailout – took silly risks. No wonder she mistrusts politicians who have rewarded the reckless and punished the cautious.
The Germans and French like to think they are Frau or Madame Flint. They feel like the restaurant-goer who orders feta salad and tap water and is then expected to split the bill with friends who've enjoyed fillet steaks and six bottles of Rioja. But, like the majority of Britons who availed themselves of easy credit during the good times, the northern Europeans are not wholly blameless.
After all, they invented the eurozone in the first place, or at least they elected politicians who did. Their leaders signed a treaty that was supposed to make a bailout illegal, but with little but wishful thinking to take its place. They invented the so-called Maastricht criteria, intended to ensure that each member state ran its economy prudently, but which were ignored even by France and Germany. And they ignored thoughtful economists who warned that it was dangerous to try to impose just one interest rate and exchange rate on a large group of highly disparate economies.
Then, in the euro's first decade, the northern European countries gained hugely from the single currency. Why were Spanish and Irish driveways filled with BMWs in the Noughties? Because Germany's competitive advantage was entrenched by the euro. So if rich countries have to stump up now to rescue peripheral ones, it's not entirely unfair.
Britain, though, really is like Mrs Flint. Not that we've been prudent in our own public finances – far from it – but we did at least have the sense to stay out of the euro. Even so, we're going to suffer. If the eurozone goes into recession, we'll get dragged down with it. If it collapses in a disorderly manner, we're all doomed. And – to help avoid these dangers – we're now being asked to double our contribution to the IMF.
So it's not surprising that Labour's two Eds are opposing the IMF increase. They understand the impotent rage that many Britons feel about the rewarding of the feckless and the punishing of the prudent. Britain has enough problems of its own without having to try to salvage a project that was fated to fail from the start, and may still even after everyone's money has been poured into it.
Labour also recognises that the young – Miss and Master Flint – feel unjustly penalised by the imprudence of their elders. They never racked up debts; they just worked hard to get good grades, as their parents and teachers told them to do. And what is their reward? A world that offers them no jobs or homes. No wonder they are protesting. And no wonder Ed Miliband decided yesterday to position his party on their side. They are having to pay, after all, for the indebtedness of their parents' generation.
It's not even as if the reckless are grateful for being saved. As my late mother-in-law used to say: "No good deed goes unpunished". The Labour chancellor, Alistair Darling, was disgusted by the lack of gratitude shown by the bankers when taxpayers rescued them in 2008. Greek cartoonists are already portraying generous Germans as Nazis. And when the IMF inspectors arrive in Italy, they are more than likely to find spit in their soup.
"Neither a borrower nor a lender be," was one of Shakespeare's wiser maxims. Borrowers usually begin to hate their lenders, however generous the loan once was. Lenders resent being forced to part with their money when they can ill afford it, especially if they think the recipient doesn't deserve it.
So the eurozone tragedy will end, like Hamlet, with corpses strewn all over the floor. Enforced "compassion" from richer member states to poorer ones was always going to lead to rupture. A project supposed to bring Europe irreversibly together contained all the ingredients to tear it apart. The most poignant tragedies are often the most predictable ones. The coil of fate has been sprung and nothing can stop it. If only Europe's leaders had listened to those warnings before it was too late.
Join our new commenting forum
Join thought-provoking conversations, follow other Independent readers and see their replies