Matthew Norman: Let us never forget the stench of this rank corruption
Leveson is no evil plot to stifle genuine reporting. We're staring at a tornado of organised crime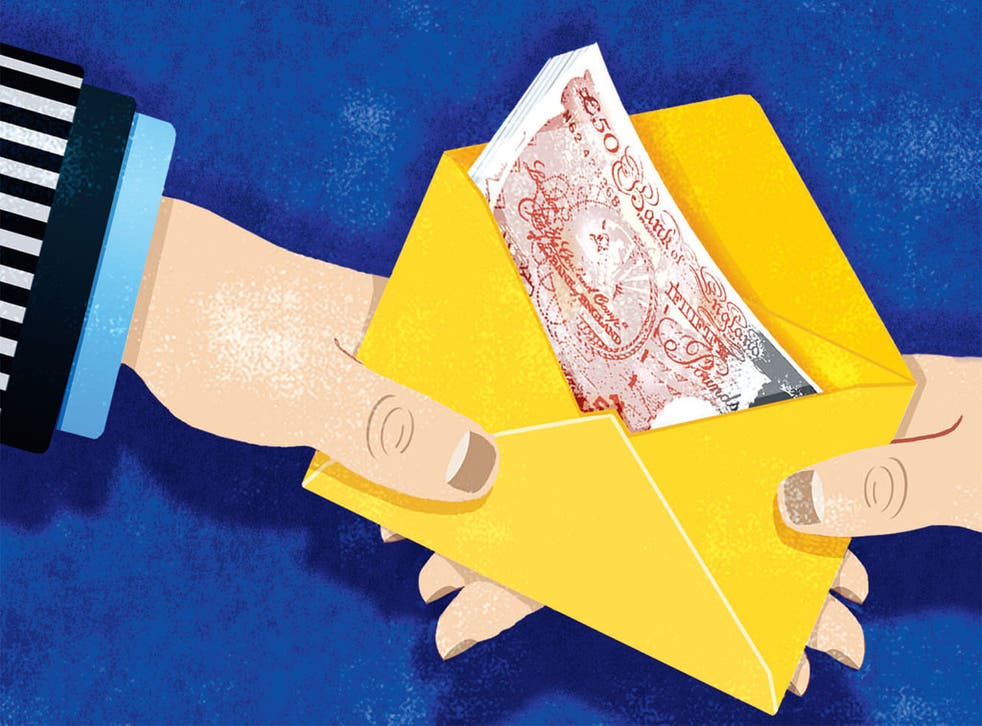 Monday, it would appear, wasn't even the second humblest day in Rupert Murdoch's life. It was one of his very proudest, in fact, and the startling developments at the Leveson Inquiry cast not the humblest shadow over the roseate glow in which The Sun on Sunday's launch bathed him.
Of such irrelevance was Deputy Assistant Commissioner Sue Akers' evidence about its systematic corruption of public officials – a matter cosmically graver, if less viscerally repellent, than phone hacking – that yesterday's Sun touched lightly on her evidence. And what I mean by "lightly" is this: Not. One. Word. Not a dickie bird.
There was a page two headline, "Cops 'let serial sex criminals off hook'" which could easily have been adapted for a report on the Met's hands-off approach to itself. But "Cops 'let serial criminals off hook'" would have meant removing the sex, and The Sun is seldom keen on that.
Perhaps it will redeem itself tomorrow with a cheeky Sun Fun snippet about the Met loaning Rebekah Brooks a horse in 2008, asking if she trotted upon it through Oxfordshire at David Cameron's side, and appending a nursery rhyme. "I rode a cop horse to Banbury Cross/ on a nag lent by the Met to suck up to The Boss."
But even that seems improbable since it could not find space for the cursory statement which, to his immense credit, Mr Murdoch did manage to crank out. "The practices Sue Akers described are ones of the past," it concluded, "and no longer exist at The Sun." So there it is. Show's over, everyone, nothing more to see here, time to move on... in Murdoch's case, straight to tweeting "Amazing!" about the three million plus sales of his inaugural SOS. The rancid swagger of old is visibly returning, and if that isn't enough to have you yelling "May Day, May Day", what is?
And so it fell to Charlotte Church, speaking with eloquent rage outside the Inquiry, to express the revulsion he would bury in the lead-lined casket engraved "Stale Old News". As the singer explained, she settled with News International, for £600,000 in costs and damages, to protect her family from NI's threat to target her frail mother; the mother the News of the World drove to attempt suicide with the same sort of tactics with which NI has bullied Charlotte out of pursuing it through the courts, by threatening to make her poor mum relive that nightmare.
Rupert Murdoch may regard all the hacking, blackmailing and bribery of public servants as ancient history. But to borrow one of Charlotte's song titles, Even God Can't Change The Past. And if he can't, then neither can the devil's satanic minions. Trevor Kavanagh, Murdoch's cutely Mephistophelian mouthpiece, had a crack with his moving cri de coeur about the wicked brutalising of colleagues for no worse than treating officers to the odd pizza.
Other of Murdoch's useful idiots ("News International arrests are the real scandal", Kelvin MacKenzie's Daily Mail piece was headlined) sourced the dawn raids to a conspiracy to silence noble newspapers dedicated to unearthing wrongdoing in the public interest. Or as Ms Akers put it, "salacious gossip" with no discernible public interest angle at all.
But, whatever Mr Murdoch thinks, it matters little that The Sun's ethics are, for now at least, Persil white. Now that the Ernest Saunders manqué has recovered his wits after the humble senility of his select committee turn, there are signs that the corruption endures.
This brand of corruption is subtler. No one at Wapping had to set up bank accounts to feed wodges of wonga to Michael Gove via his family (though his wife earns from The Times). But there is something properly unsettling about the Education Secretary's spurious attack on Leveson for creating "a chilling atmosphere" which menaces freedom of expression.
Mr Gove, the former Times journalist whose talent for making fancy friends renders him the Cabinet's Sadie Frost, remains close mates with his erstwhile proprietor. He wrote last week that "whenever anyone sets up a new newspaper... they should be applauded and not criticised". In a tough, no nonsense counterstrike, Rupert informed his Twitter followers of Michael's "admirable character". Mr Murdoch, whom Govey has lauded for encouraging the "free thinking" so evident from The Sun's lavish Leveson coverage, is keen to break into the lucrative online education market. Mr Gove might be a handy ally there, while Rupert still isn't such a shabby pal for an ambitious minister already been obliged, by the adulation he received in Murdoch titles, to issue the ritual disclaimer about leadership ambitions.
I have the weirdest feeling that we've been here before with this symbiotic relationship... that we once came to regard the Murdoch-government axis as far more insidiously lethal than papers putting coppers and MoD officials on retainers. So, even now, with Leveson unearthing all manner of disgrace and the Feds on News Corp's case, it feels a bit previous to be celebrating the rupture of his political influence. Like Davros, whose dead ringer he ever-more uncannily becomes, Murdoch has a knack of coming back from the dead, and twice as nasty as before.
In Britain, the amnesia he so hammily offered us last summer is a genuine national affliction. After sporadic eruptions of outrage, the apathy resumes its dominion, allowing us to forget and the horror to return. Within nine years of the invasion of Iraq, the lunatics are rifling through the identical playbook of lies, spurious claims and crude fear-mongering in the cause of replicating the same strategic masterstroke in Iran. It may very well work.
Even God and Murdoch cannot change the past, but mortals tend to forget it. This is why this orchestrated counter-attack against Leveson must be crushed when it revives, and why it must be spelt out ad nauseam et infinitum that what we face here is no evil plot to stifle genuine public interest reporting. We are staring into the eye of a tornado of organised crime and rank corruption, be it bribing public officials, haranguing celebrities' mothers, or the mutual Murdoch-governmental back-scratching which, as Mr Gove reminds us, persists.
If the post-Milly Dowler revelations Murdoch medical analogy of choice was a tumour resected from the body politic, cancer has a hateful habit of returning even after successful surgery. The patient wants to trust in the Murdochian doctrine that it belongs in the past, but not for nothing are post-operative patients repeatedly scanned even when they have no symptoms.
With this malignancy, dodgy stray cells are visible in the national bloodstream even now, and it will require the regular irradiation of public examination, fury and disgust. By no means is this war of attrition won yet. With Murdoch boasting about his Sunday newbie while his daily Sun eclipsed all sight of its criminality, only an imbecile or one of his own useful idiots could think that.
For a guide to who's who at the Leveson Inquiry click HERE
Join our new commenting forum
Join thought-provoking conversations, follow other Independent readers and see their replies