Matthew Norman: The minister who decided it was the right time to sell up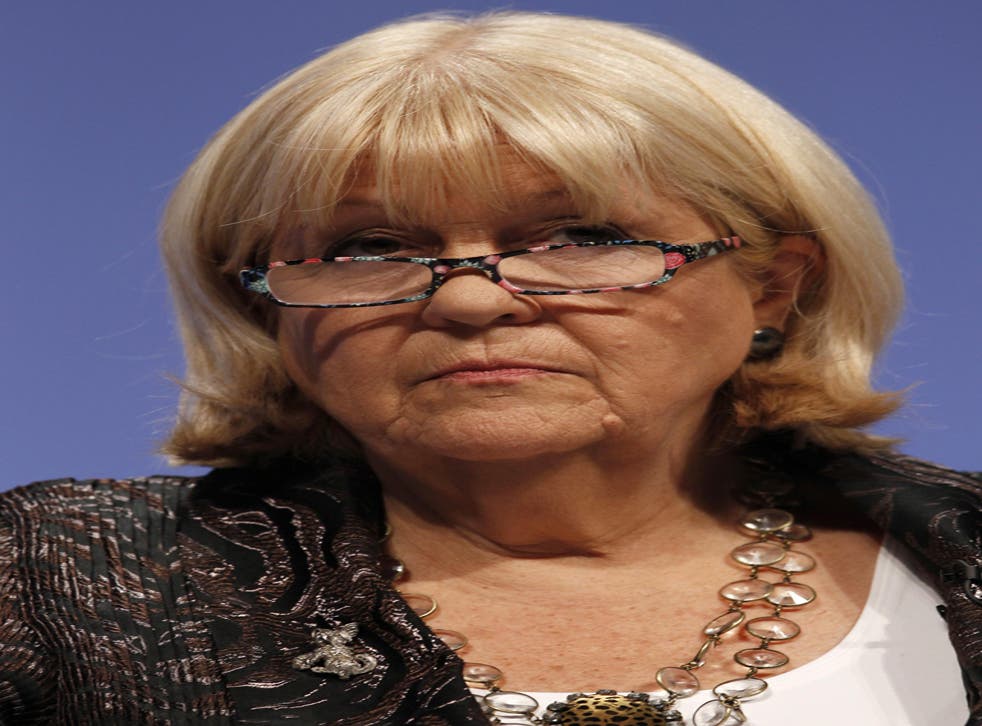 Raw courage being the extreme political rarity it is, we celebrate it where we may. So a deafening bravo to the Welsh Secretary, Cheryl Gillan. With bravery bordering on recklessness, it emerges, Cheryl sold her constituency home in Amersham in November, despite it standing 500 yards from the newly announced rail link HS2 (not to be confused with David Miliband, who is of course R2D2).
The cynics and sneerers will ask why – having spent 20 years lavishing often justified expenses upon it – she offloaded it then, and without buying a replacement. But I'm convinced by the explanation that neither she nor 84-year-old husband John could manage the stairs.
In truth she looks agile enough, while God knows why John needed to stay the night when their main home is just 30 miles away in Esher. And if he did, one of Thora Hird's stairlifts might have cost less than a 20 per cent cut on the asking price for a quick sale, legal fees, stamp duty, etc. Then again, it may now be worth even less than the £320,000 received, so swings and roundabouts there. No one could doubt Cheryl's integrity. These coincidences happen all the time. Even so, join me in a prayer that the Esher house is a bungalow.
One man's global crusade to offend
Equally fearless is a Chipping Norton chum of Cheryl's gaffer. Jeremy Clarkson defiantly sustains his crusade to offend every country on earth. "So, they've had 18ft of snow in the Austrian Alps. And still managed to keep the roads open. That's the upside of living in Austria," wrote the Dorothy Parker of The Sun. "The downside is everything else." As Ricky Gervais' Golden Globes audience doubtless appreciated last night, the wickedly amoral thing about staggering wit is that it sweeps all objections from its path.
Vikram Seth strikes back at Jeremy 'Prat-son'
OK, not quite all. Umbraged by Jerermy's critique of his homeland, the Indian novelist Vikram Seth, deems himself a suitable boy to counterstrike through the medium of limerick. "There once was a chav called Clarkson," his effort begins, before concluding, "No wonder he talks shit, this prat son."
I'm sure Vikram did his best, but with all the terrible scansion and not-quite-rhymes, his succincter efforts appear less readable than his very long books. In this trade we call it Hugo Young Syndrome By Proxy.
Keeping it clean on Radio 4
Vikram is on Desert Island Discs next Sunday, and what an act he has to follow. Yesterday's castaway was that one-time sternly moralistic columnist Paul Johnson, 83 now and as adorable as ever.
I loved my sane and rational friend's reflections on Denis Thatcher's comedy stylings ("I can almost hear it mooing," he recalled Denis complaining of underdone beef), while among Paul's choices was "When I'm Cleaning Windows". Apparently he wanted George Formby's more outré version, "When I'm Smacking Bottoms", but some nervous Nellie at Radio 4 objected.
Not all bad for Fergie
Two silver linings for the Duchess of York if she must do Turkish bird. Steven Spielberg will clear her debts by casting her in a remake of Midnight Express. And think of all the weight loss.
Now Carlos can't play tennis either
More trouble for Man City refusenik Carlos Tevez whose local council has not only made him bulldoze the tennis hard court he installed without permission in Alderley Edge. It has also refused him leave to replace it with a grass one, on the grounds this would be "inappropriate in the green belt," and quite right too. A grass lawn? In the green belt? Whoever heard of such a thing?
***
Once again I am saddened to find the Sabbath papers fixating on the Family Blair's finances. While one title obsesses about Mr T's complex corporate arrangements, another dwells on Cherie's involvement with a US hedge fund seeking to raise £65m to open – what else for a one-time Bennite? – private health clinics. Anyone who regards Mr and Mrs Tony's commercial activities as the perfect New Labour vignette is frankly a fool. That honour belongs to second son Nicky's career progression from teacher to football agent. As Harold Steptoe despairingly put it at a funereal gathering of the clan, what a bleedin' family.
Join our new commenting forum
Join thought-provoking conversations, follow other Independent readers and see their replies