Owen Jones: My father, and the reality of losing your job in middle age
If the under-24s are the 'lost generation', then the over-40s are the 'forgotten generation'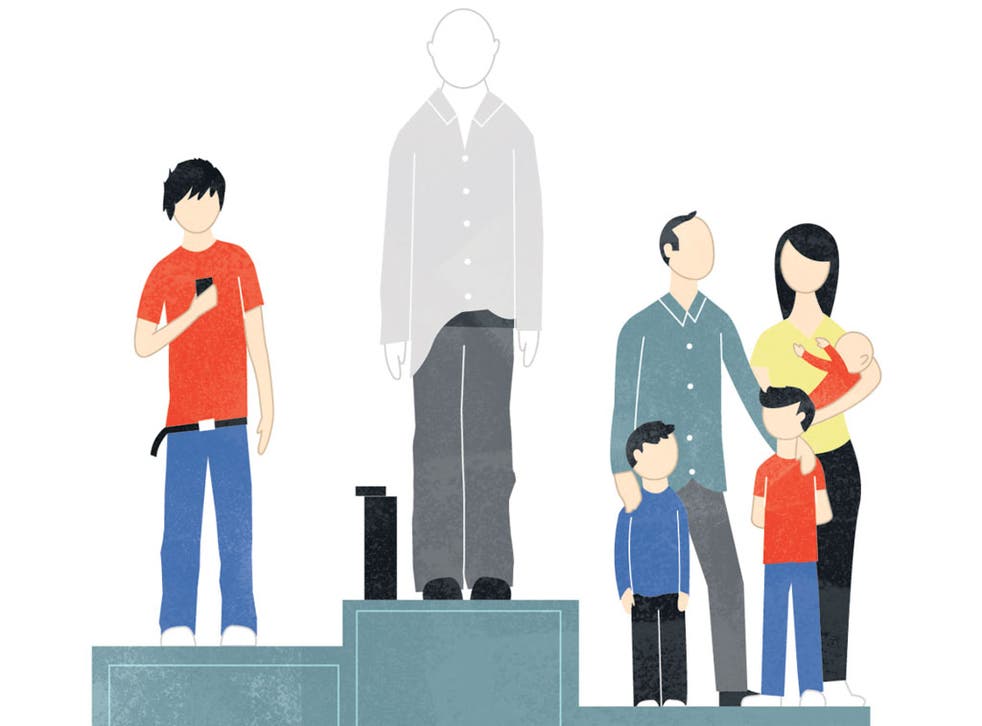 I'd never talked to my dad about losing his job in his early 50s until yesterday: it's an experience I'd always presumed he'd rather forget. It was at the fag end of John Major's disintegrating Conservative Government, and the council he worked for unveiled deep cuts to all non-statutory services. My dad and his fellow workers put up a fight: he was the senior trade union shop steward for his department, and describes being "in his element" in helping to lead the struggle. But they lost, and 800 local authority workers were thrown on to the scrapheap. I asked him how he felt when he had to clear his desk. "Bitter, enraged, frustrated."
My dad is a creature of habit, and his early morning routine was the same throughout my childhood: up at half six, quick shave, a cup of coffee, and he was out the door by quarter past 7. It stopped abruptly. After a lifetime of work, spending weeks sitting around at home is as disorientating as it is dull. He looked for work, but rejection followed rejection; it's not easy getting a job again at that age. "The longer you're unemployed, the more explaining you have to do," he says. It began to dawn on him that he might never work again, more than 10 years before he was expected to retire. He did, but it took 18 months.
As my dad puts it, he was one of the lucky ones. Because he was over 50, he got an occupational pension, and my mum had a respectably paid job as an IT lecturer at Salford University. They had a mortgage and three kids at home and one at university, so cutbacks had to be made, but we didn't suffer genuine financial hardship. But as I thought back to that episode, it struck me that a story is not being told as Tory austerity is pumped through our society.
We've all heard about the "lost generation" of unemployed youth. Rightly so: the number of 18- to 24-year olds out of work is hurtling towards 25 per cent, and we know the human consequences are dire. An unemployed young person is at high risk of mental distress and even suicidal thoughts. Their first bitter taste of being out of work makes them more likely to be in the same situation later in life: the chilling term for it is "scarring".
But if the under-24s are "lost", the unemployed over-40s are the "forgotten generation". Well over a third of people claiming Jobseekers Allowance are in this bracket. But a middle-aged, ex-local authority worker isn't sexy enough to make newspaper copy. Even as official unemployment stands at 2.7 million – and, as the TUC pointed out last month, it's likely to be more than six million once you take into account other economically inactive and "underemployed" people – the reality is almost airbrushed from our newspapers and TV screens. Instead we have grubby media campaigns like The Sun's "Beat The Cheat", encouraging readers to dob in their falsely claiming neighbours, intentionally giving disproportionate attention to the less than 1 per cent of welfare spending lost through fraud.
There's no shortage of tirades against "scroungers", but you don't hear about the likes of Jem Ahmet, a 47-year-old from Kent who lost her job at the beginning of the financial crash. She underwent heart surgery a year ago, is saddled with debts, and is about to lose her home. She has an eight-year-old boy to care for, and only her partner's part-time work keep the family afloat. But tax credits are being slashed for part-time workers and child benefit frozen. "I have not one iota of anything to look forward to," Jem says.
Neither do you hear the voices of people like Tim Regester, a 50-year-old IT worker who's just signed on. It's the third time he's been unemployed since Lehman Brothers went under; the first bout lasted for 18 months. "In the first year, I wasn't getting anywhere," he says. "My self-esteem dropped to the bottom of the pit." He's not in the ex-industrial North, but slap bang in the middle of Tory rural Suffolk. It cost him £7.50 to travel several miles to the Job Centre; they don't refund expenses anymore, and bear in mind JSA is worth just £67.50 a week. "You can't live on the dole," he tells me.
The ranks of the forgotten generation of the middle-aged unemployed are swelling. The issues are very different to the lost generation. Many have children to look after and mortgages to pay; careers that were the focus of people's lives are ending with little warning; and, with no shortage of young unemployed people who can be paid a pittance, there are no certainties about getting a decent job ever again.
No wonder initial concern about cuts is giving way to outright panic as the reality ruptures people's lives. Research company Mass1 is currently talking to members of Unite, a predominantly private sector trade union, via text message. It is being overwhelmed by the response – more than 53,000 texted back, desperate for their stories to be heard. My father's experience is almost idyllic in comparison. Mass1 was shocked at the sheer bleakness of what often amounted to cries of despair – and it was middle-aged workers who were particularly badly hit.
A couple of years ago, people getting in touch were worried about services disappearing under George Osborne's scalpel. Now, as thousands lose their jobs, it's fear about living off credit cards, and making ends meet until the end of the month. Many of these middle-aged workers being thrown out of work are watching their children becoming adults with little prospect of getting a secure job, too. One text was from a woman whose husband had just lost his job; their unemployed 20- and 24-year-old kids couldn't afford to leave home. The lost and forgotten generations are increasingly living under the same roof.
This generation of unemployed is forgotten, but not accidentally so. Much of the media enthusiastically backs the biggest cuts since the 1920s. They have little interest in exposing the human reality: after all, if it is widely realised that the deficit is being paid off with people's futures, then passive acquiescence to austerity can hardly be taken for granted. The Government is counting on the anger and despair of the forgotten generation to remain unseen, contained, confined to the dignified privacy of their homes. But if the forgotten and the lost organise, join forces, and make their voices heard, the Cameron Project could be sent hurtling into reverse.
Join our new commenting forum
Join thought-provoking conversations, follow other Independent readers and see their replies