Patrick Cockburn: Iran is not the monster it's made out to be – yet
World View: By blaming the street protests at home on their Shia neighbour, Sunni-dominated Saudi Arabia and Bahrain are playing with fire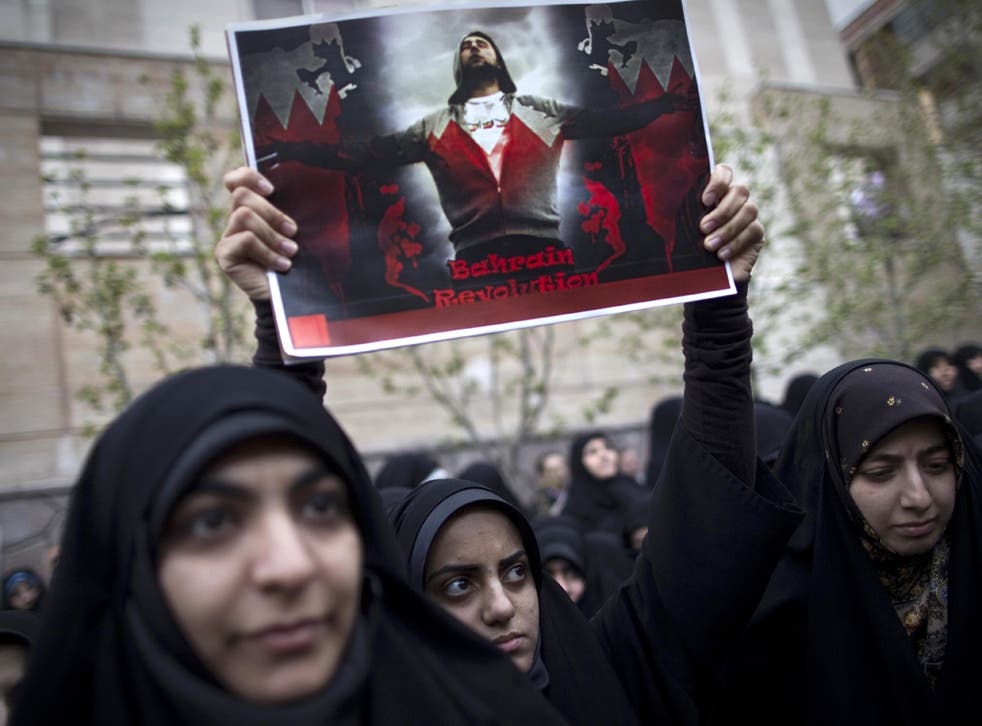 Iran has long been denounced in Washington as the source of much of the evil in the Middle East. Saudi Arabia and its Sunni allies genuinely see the dark hand of Tehran behind protests in Bahrain and Saudi Arabia's oil-rich Eastern Province. As the last US forces leave Iraq by the end of the year, there are dire warnings of Iraq becoming an Iranian pawn.
This demonisation of Iran at times seems to set the stage for a military attack on Iran by the US and Israel. The propaganda build-up is very similar to that directed against Saddam Hussein's Iraq in 2002. In both cases, an isolated state with limited resources is presented as a real danger to the region and the world. Unlikely and sometimes comical conspiracy theories are given official credence, such as the supposed plot of an Iranian-American used-car dealer in Texas teaming up with the Iranian Revolutionary Guard to assassinate the Saudi ambassador in Washington. Iran's nuclear programme is identified as a threat in much the same way as Saddam Hussein's non-existent WMD.
It therefore came as a shock when the distinguished Egyptian-American lawyer Cherif Bassiouni, who led the Bahrain Independent Commission of Inquiry into this year's unrest, said flatly in his 500-page report last week that there is no evidence of Iranian involvement in events in Bahrain. This had been a core belief of Bahrain's royal family and the monarchs of the Gulf. Fear of Iranian armed intervention was Bahrain's justification for calling in a 1,500-strong Saudi-led military force on 14 March before it drove demonstrators from the streets. Bahrain even got Kuwaiti naval vessels to patrol the coast of the island in case Iran should try to deliver weapons to the Shia pro-democracy protesters.
No doubt the kings and emirs of the Gulf sincerely believe their own conspiracy theories. Many of those tortured during the brutal repression in Bahrain have since given evidence that their torturers repeatedly asked them about their links to Iran. Middle-aged hospital consultants were forced to sign confessions admitting that they were members of an Iranian revolutionary plot. After accepting the Bassiouni report, King Hamad bin Isa al-Khalifa said that, though his government could not produce clear evidence, Tehran's role was evident to "all who have eyes and ears".
The same paranoia about Iran runs deep among Sunnis across the Middle East. One Bahrain dissident, who fled to Qatar earlier this year, told me that "people in Qatar kept asking me if there was a tunnel leading from Pearl Square [the rallying point for the demonstrators] to Iran. They were only half-joking."
The identification of Shia political activism with Iran in the minds of the Sunni has gone too deep to be erased. Last week saw a resurgence of protests among the two million Shia in Saudi Arabia, mostly in Eastern Province. The riots began when a 19-year-old man called Nasser al-Mheishi was killed at one of the many checkpoints in Qatif, according to Hamza al-Hassan, an opposition activist. He says that popular anger was fuelled by the refusal for several hours of the authorities to allow his body to be taken away by his family. As in the past, the Saudi Interior Ministry claimed that confrontations between the police and protesters were "ordered by masters abroad" – which is invariably the Saudi state's way of referring to Iran.
The Saudi opposition says that comments by non-Shia Saudis on Twitter and the internet show that the government policy of blaming everything on Iran may not quite carry the conviction it once did. "We stand on the edge of the halls of fire," commented one woman graphically.
The protests in Eastern Province are likely to intensify. As elsewhere in the Arab world, youth no longer obeys traditional leaders. The Saudi and Bahraini monarchs may blame Iranian television for inflaming the situation, but what really fuels Shia anger is what they see on YouTube or read on Twitter or the internet. What influences protesters is less Iran and more the example of young demonstrators similar to themselves demanding political and civil rights in Cairo and Syria.
In the year of the Arab Awakening the traditional Saudi way of getting local notables to quiet things down no longer works. Last week these complained to the governor of Eastern Province, Prince Mohammad bin Fahd, who had asked them to come to a meeting in the provincial capital, Dammam, that they could no longer persuade their people to end the protests because their calls for moderation earlier this year had produced no concessions from the Saudi government with regard to discrimination against Shia. Shia prisoners held without trial since 1996 have not been released.
In Saudi Arabia and Bahrain, belief in the hidden hand of Iran behind the protests has led to both governments making a serious mistake. They have come to believe they are facing a revolutionary threat, when the Bahraini and Saudi Shia would be satisfied with a fair share of jobs, official positions and business. The Shia want to join the club, not blow it up. By refusing to see this, the Saudi and Bahraini monarchs destabilise their own states.
Iran has never been as strong as its enemies portray it or as it would like to be. In many ways the demonisation of Iran's leadership as a regional menace fulfils Iran's ambition to present itself as a regional power. In practice, its bloodthirsty rhetoric has always been combined with a cautious and carefully calculated foreign policy.
President George W Bush and Tony Blair always spoke of Iran as if it was aiming to destabilise the Iraqi government. This was nonsense since Tehran was delighted to see the end of its old enemy Saddam Hussein and his replacement by an elected Iraqi government dominated by Shia religious parties. The Iraqi Foreign Minister, Hoshyar Zebari, used to say that it was amusing at conferences, where both the US and Iran were represented, to see the Americans and the Iranians furiously denounce each other's evil actions in Iraq – and then make very similar speeches supporting the Iraqi government.
Will the Iranians now move in to fill the vacuum left by departing US troops? Certainly, American importance in Iraq will fall because its soldiers have gone and because it is spending less money in the country. At one time, for instance, the financing of the Iraqi mukhabarat did not appear in the Iraqi budget because it was entirely paid for by the CIA.
Belief in inevitable Iranian dominance in Iraq is naive: there are too many other powerful players, such as Turkey and Saudi Arabia. The Iraqi Shia differ markedly in tradition and belief from their Iranian co-religionists. And the Kurds and Sunni will object. If Iran overplays its hand, as did the US after 2003, it will become the target of a horde of different enemies.
In Bahrain, Saudi Arabia and Iraq the Iranian role in provoking unrest has been invented or exaggerated. But treating peaceful protesters as revolutionaries acting on behalf of Iran is self-fulfilling. The next time round, frustrated reformers may well look for outside help.
Join our new commenting forum
Join thought-provoking conversations, follow other Independent readers and see their replies