Robert Fisk: Baroness Ashton's low-key approach gets her all the way to Mohamed Morsi's secret location
The 2011 Revolution showed how mature Egyptians were, even after dictatorships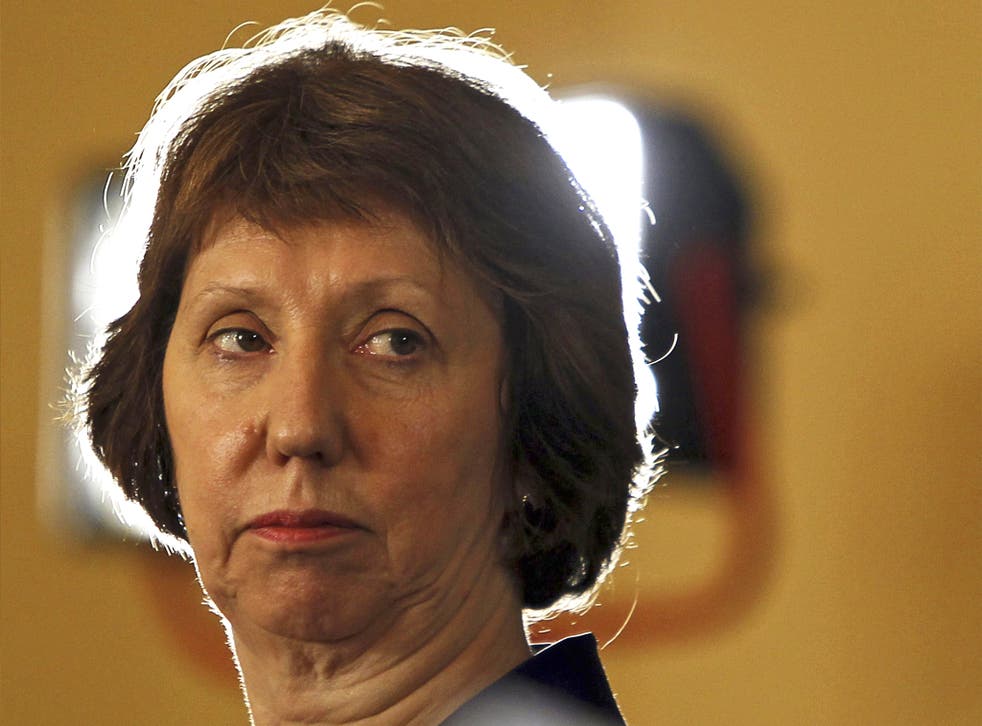 What is Catherine Ashton for? She couldn't even tell us what Mohamed Morsi said to her. Or even if she called him "President Morsi" or "Mr Morsi". Or maybe just "Sir".
And why, by the way, is she called a "High" Representative of the Union for Foreign Affairs and Security Policy of the EU? I seem to recall that the EU chaps in Bosnia were always "High Representatives". At least Baroness Ashton saw General Abdel-Fattah al-Sisi and Vice-President ElBaradei. And Morsi, of course.
Yet given the number of power-folk who jet into the Middle East from America – Hillary Clinton comes to mind – maybe Lady Ashton's mumsy approach and non-powerful appearance will have endeared her to Egypt's leaders. And to be fair, she was a lot less pompous than Mohamed Morsi in his pre-coup speech when he talked about his legitimacy 15 times. General Sisi seemed to like Lady Ashton and – Egyptians being very intelligent people who don't like being lectured by Americans – our "High" Representative might have gone down rather well in Cairo.
Obviously Morsi – or "President Morsi" or "(President) Morsi" – has not withdrawn his claim to the presidency, but as the days pass, a question has to be asked. The Muslim Brotherhood is not going to get back into power. Not unless it is voted-in in new elections. Is that what Lady Ashton told Mr/President Morsi? That it's all up for the lads in Nasr City and Giza? That the army is still popular and that most Egyptians probably don't want a return to the chaos and killings and economic collapse which – let us face it – symbolised Morsi's rule? Somebody I trust very much watched Morsi's speech that night and said that he sounded like Mubarak.
Which was true. But then General Sisi sounded a bit like Nasser the other day and Lady Ashton sounds a bit like my late Mum, down-to-earth, home-grown, not-there-to-preach; and she did – unlike anyone else – get to Morsi. She certainly presented a more active person than any of the Americans, though that is no great shakes. Obama has more or less packed up on Morsi, though this has less to do with any political wisdom than the fact that the US really has no foreign policy left in the region. And we shall soon see how Mr Kerry's latest "peace process" forges ahead with the Israelis and the Palestinians, along with Martin Indyk who has never failed to fail in the region.
But back to Egypt. The 2011 Revolution – and its comparatively peaceful outcome (compared, for example, with Syria) – showed how mature the Egyptians were, even after decades of dictatorship. But the Muslim Brotherhood did not show the same maturity, which is why – let us remember – it was chatting to Mubarak rather than standing in Tahrir Square. But it did seize on that word legitimacy. So did the Egyptian army. Was that a word that Lady Ashton mentioned? I bet Morsi did.