Simon Hughes: The rich must be made to pay their share
Dedicated to reducing the tax burden on the poor, the Lib Dems are determined to act where Labour failed in restraining the City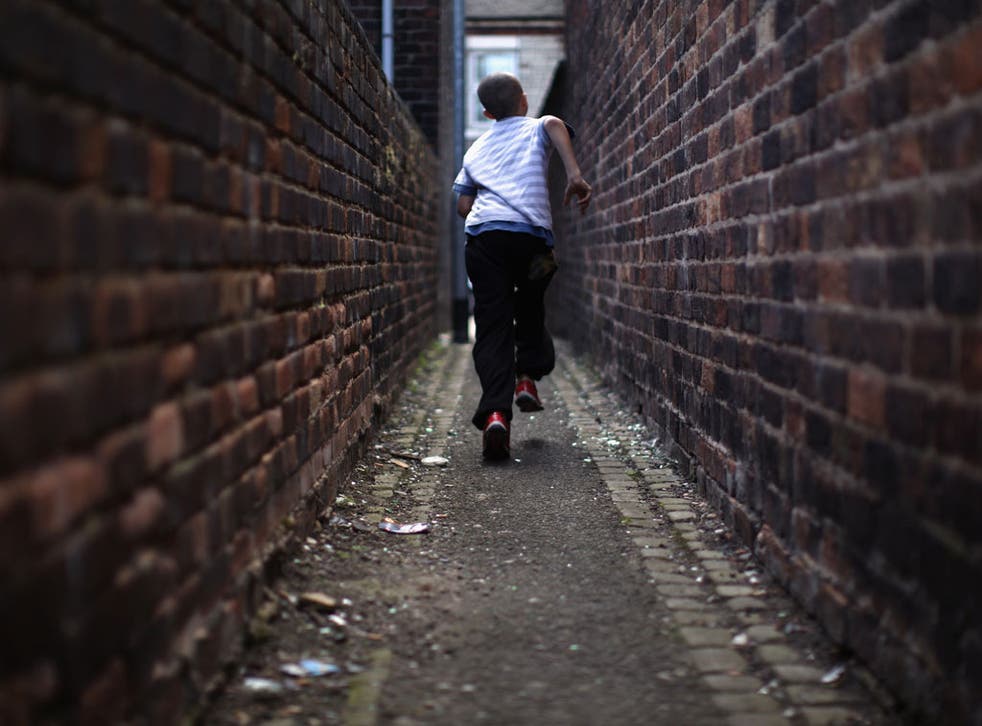 Almost two years into this parliament, Liberal Democrats are meeting in Gateshead this weekend for our fourth party conference since we joined the coalition Government.
It would be an understatement to say that in previous parliaments we would struggle to make our voice heard at this stage in the electoral cycle. Today, few people make that complaint. Liberal Democrats are in the spotlight, and the country now looks to us for the leadership required to take Britain out of the deep economic crisis which the coalition government inherited.
Our agenda for this is clear: taxing the unearned wealth of the rich and making sure the lower paid can keep their hard-earned income; moving Britain away from its dependence on banking and the City of London; providing manufacturing and green sustainable jobs throughout the country; giving young people the opportunity to participate fully in the economy by making sure they have access to the skills they need.
Our economy will never recover if we continue to allow a privileged few to squirrel away increasing amounts of money into tax havens. But allowing people to take home more of what they earn both alleviates the squeeze on households and can boost spending where it is needed – on the high street, and in the community – creating demand and jobs.
We have already made great progress on making the tax system fairer. We have raised the rate of capital gains tax to 28 per cent, ending the scandal whereby people paid a lower rate of tax on money earned from their shares and property portfolio than their cleaners paid on their wages. And yesterday, Nick Clegg suggested a "tycoon tax" could be looked into, to ensure millionaires cannot get out of paying their fair share of tax, even with an army of accountants.
At the same time, we have so far taken nearly one million of those with the lowest incomes out of paying any tax. And, following Wednesday's Budget, there will be more than a million in this bracket.
It is not just in the area of tax that we have made progress. Vince Cable has brought forward radical plans to restructure our banking system, which will stop highly paid bankers gambling with your pension. Britain's Liberal Democrat Business Secretary is also breaking open the old boys' clubs of the remuneration committees and subjecting the ludicrous pay settlements at our top companies to real shareholder accountability.
And we are preparing for the future. First, with a phenomenal rise in the number of apprenticeships – giving so many more people the opportunities to learn valuable skills on the job. And, earlier this week, it was announced that the UK's first Green Investment Bank will be based in Edinburgh, giving a massive boost to green investment.
Delivering these priorities has not been easy. Coalition governments present their own difficulties – on many issues it is Liberal Democrats who have to lead the way.
The Conservatives made their intentions clear in their manifesto – including tax breaks for millionaires. Labour failed to deliver any economic model fundamentally different from the Conservatives. In 13 years of government, they continued to let the City run riot while personal and national levels of debt reached unprecedented levels. And much of the public realm was mortgaged irredeemably through private finance initiatives which handed hundreds of millions of pounds in profits to private companies from public-sector infrastructure.
Now, as we move forward towards the second half of the coalition's term, Liberal Democrats must not lose focus and must continue to drive through and complete the job we have started. To do this we must stay true to our radical campaigning tradition – and never be afraid to speak out on our demands. We must be confident that for the first time in a generation, we have the opportunity to deliver on our agenda.
In the run-up to the Budget, Nick Clegg has done an excellent job in laying down our priority: to lift the burden of taxation from low and middle incomes and ensure ordinary workers pay no tax on the first £10,000 they earn. We have also made very clear our view that the wealthy must be made to pay their fair share.
We will not know how far we have succeeded until the Chancellor presents his Budget to the House of Commons later this month, but our priorities are very clear. Without doubt, Liberal Democrats have led and are now leading the debate on tax.
For the next three years we must continue to lead the public campaign to make sure that the cities, towns and villages of proud regions such as the North-east see the proceeds of economic growth flow back into the pockets of ordinary working people.
The Lib Dems will also make sure that the right policies are in place for companies to make responsible long-term investments in our economy and create sustainable jobs from Newquay to Newcastle.
And we will also deliver on the rest of our agenda: a fair start in life for all though the pupil premium, which provides better funding for schools teaching children from disadvantaged backgrounds; political reform to prevent money and power from unduly influencing government and giving Britain at last a fully democratic parliament; and making sure that our Government really is the greenest government ever.
These are campaigns in which everyone can play a part. The coalition is a battle of ideas, and if Liberal Democrat MPs are to win the argument in Westminster then Liberal Democrat supporters must win the argument on doorsteps across the country.
The prize for Liberal Democrats in this coalition is a more equal Britain – where wealth, work and opportunity are distributed more fairly.
We may not win every argument or achieve all we would wish to do. But the prize is hugely worth fighting for. For the first time for generations we have the chance to bring them home.
Simon Hughes is MP for Bermondsey and Old Southwark, and Deputy Leader of the Liberal Democrats
Join our new commenting forum
Join thought-provoking conversations, follow other Independent readers and see their replies