Steve Richards: A chance has opened up for Miliband. But can he take it?
If the Labour leader's ratings were high, he could impose his views. As it is, he has to appease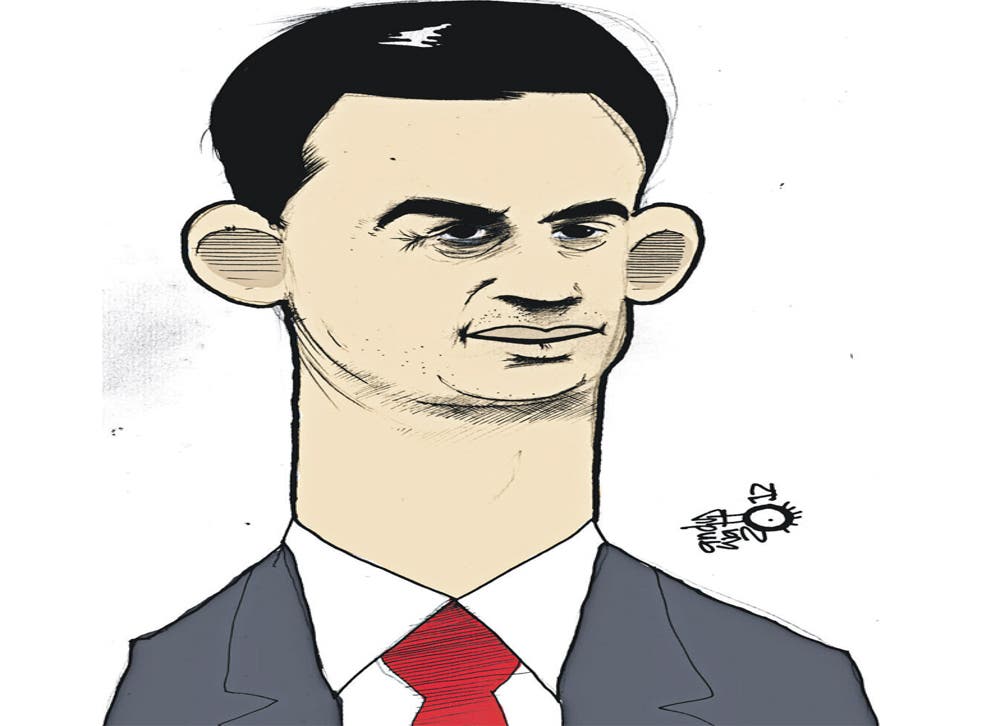 Like all Leaders of the Opposition, Ed Miliband makes his moves with a chorus of noisy voices speaking out. Move left! Move right! Be Bold! Be careful! Be yourself! Don't be yourself and go and buy a hot pie in Greggs! The only time a Leader of the Opposition knows he has cracked the job is when the noisy chorus turns into a soft gentle purr. It rarely happens.
The chorus takes many forms. Obviously the media is a major character and still one of the most important. Leaders pretend not to be bothered by what is said or written in the media. I once asked John Major whether he was an avid reader of the newspapers. He replied: "I read that I am and it's not true."
Miliband reads the papers, and being only human, likes the praise, yearns for more of it, and is more disarmed than he seems by the onslaught of criticism. I am told that the claim, in a crowded repertoire of attacks, that he was "ugly" – possessing looks not suited for leadership – especially hurt. This is not surprising. Again, he is a human being and one who had assumed, with evidence to back up the assumption, that he is not hampered by ugliness.
The media leans heavily rightwards, and is largely supportive of the Coalition's austerity measures and its version of what constitutes public-service reforms. At the other end of the noisy chorus are the voters of Bradford West, early victims of the austerity. In between is a moribund Labour Party with sclerotic structures producing unsuitable candidates in several important elections.
When I asked one senior Labour figure why the local party did not detect a swing to George Galloway last Thursday, he replied, "We don't have strong local parties any more. On the ground we are dying." More immediately daunting for Miliband is the degree to which, on crucial issues, his party, at least at the top, has been divided. On the economy, law and order, and strategy, there are, or were, internal tensions that a leader is obliged to address.
Miliband has not been in a strong position to address them. His personal ratings began low and have descended to alarmingly low. If they were high, he could impose his view on an admiring party. As it is, he has to balance and appease. This is a common role for leaders, and the most difficult. In the late 1980s, an interviewer asked Neil Kinnock: "I know you are leader of the Labour Party but what is your personal view of unilateralism?" Kinnock replied: "That is a contradiction in terms. As leader of the Labour Party, I am not allowed personal views." Miliband's strong personal views are sometimes lost in the need to subdue the chorus.
Against this backdrop Miliband has done better than his more virulent critics give him credit. For Labour to be 10 points ahead in some polls after a traumatic end to power is not a bad position to be in, even if the lead is fragile – a fragility confirmed by what has happened in elections in Scotland and in Bradford West.
But while the context is daunting it has always been far kinder than the one faced by Messrs Hague, Duncan Smith and Howard, who were up against a Labour Prime Minister soaring in the polls, most of the time, and an economic boom. Miliband opposes a Conservative leadership who failed to secure an overall majority and who govern in the midst of the most serious economic crisis since the 1930s. On this basis he should be doing better, starting to convey a hint of prime ministerial authority and charisma.
The events of recent days give him a chance to do so. The shadow Chancellor, Ed Balls, an astute reader of politics, argues that there was an inevitable sequence in the early phase of this parliament. The first episode was unquestioning goodwill towards the Coalition, not least an acceptance of its narrative that Labour had landed them in this catastrophic mess.
The next was the surfacing of a few doubts about the Coalition but no interest in Labour. Finally the goodwill would turn to disillusionment and give Labour at least the chance of a hearing. Admittedly this is an optimistic sequence as far as Balls is concerned. The alternative, that he and Miliband are heading towards defeat because they are blamed for the economic crisis, is obviously not an interpretation he is likely to articulate or believe.
But if he is right, and something like his description certainly applies as far as attitudes towards the Coalition are concerned, we have reached the pivotal phase for Miliband. After the past few weeks, no one can claim that the Conservative wing of the Coalition is luxuriating in uncritical goodwill. After the Budget, the poll ratings for the Conservative leadership in relation to the economy have slumped.
The art of leadership is to recognise when space appears and to use it effectively. In 1994 Tony Blair knew he could do almost what he wanted with his party because the hunger to win was overwhelming. In the late 1970s Margaret Thatcher saw she had very little space and moved carefully before exerting her will. She became more assertive as the Labour government started to fall apart. And for Miliband, a little space opens up.
A clue as to how he should use it lies in the correct call that he and Balls made when they were under pressure to concede huge amounts of ground. During the Coalition's honeymoon, some of their weak-kneed colleagues and parts of the media chorus urged them to apologise for Labour's spending policies in government, accept responsibility for the crisis, and to broadly support George Osborne's approach.
Such timidity would have given Osborne the biggest protective shield of them all, as questions are now being posed of him. But it took a degree of courage from Miliband to hold the ground. Now he has a bit of room to weave a populist message about competence and values and the policies that arise from them. He was never going to make much impact arguing that government can play a benevolent role in generating growth, taming some markets and creating fairness when the last Labour one was blamed for everything. The poorly judged Budget and lack of growth, the real reasons why the Coalition is in trouble, mean there is a slight redistribution of blame.
Miliband has an opportunity to improve his ratings in the post-Budget political climate, but if he fails to do so he cannot blame the Coalition's glowing media coverage any longer. It glows no more.
Join our new commenting forum
Join thought-provoking conversations, follow other Independent readers and see their replies