Steve Richards: The problem isn't that David Cameron's government is doing too little. The problem is it is doing too much
Our Chief Political Commentator says the Coalition's recent failures were predictable and have little to do with misfortune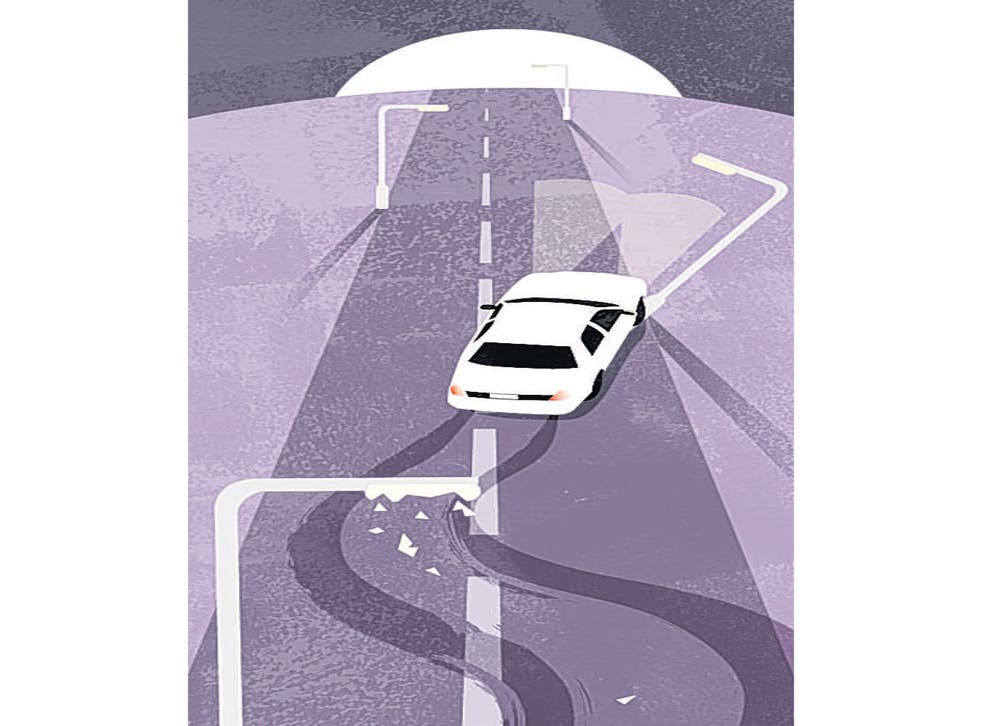 Governments do not become accident-prone by accident. It is one of the few iron laws of British politics and is as applicable now as it was when New Labour stumbled into chaos and when it happened to previous governments. The law was invented, I believe, by the great political columnist Peter Jenkins, when the Labour government in the 1970s went from one mini-crisis to the next. There were, and always are, deep-seated reasons for a government'ss problems when it is thrown off course by the eruption of apparently disparate events.
In the case of the Coalition, the seeds were sown long ago, in the early days when senior ministers were praised widely for their agile brilliance. Such praise is always a sign that terrible mistakes are being made. Indeed the effusive commentaries in a large part of the media were themselves a minor cause of the Coalition's current difficulties; they led to a degree of complacency about the way it was perceived. But the real causes are deeper.
The pivotal economic decisions were not taken in the Budget, which was a puny affair, but in those post-election days when Messrs Cameron, Osborne and Clegg were portrayed as masters as they played their cards. Their agreed objective, to wipe out the deficit in one parliament by sweeping spending cuts and to justify the move by pretending the British economy which had started to grow again was as precarious as Greece, determined all that followed.
The recent Budget was one of many consequences, a desperate attempt to generate growth but within the straitjacket of the previously defined narrative. Fiscally neutral Budgets that aim to make waves are always dangerous. Gordon Brown's final Budget as Chancellor, the one that cut the basic rate of income tax by taking money from low earners, almost destroyed him when he became Prime Minister. Like Osborne's, it was fiscally neutral.
The other key decision taken in the immediate aftermath of the election was to go ahead with a radical reshaping of the state. Instead of adopting an appropriate humility for a government operating in a hung parliament, its leading figures noted Tony Blair's regrets in not moving faster in his first term, and went for it. But Blair's regrets were in the context of a landslide victory. Senior ministers of the Coalition should have read the memoirs of Harold Wilson and James Callaghan, two Prime Ministers who led in hung parliaments in the 1970s. Instead they focused on Blair's timidity in a landslide and chose to be revolutionaries in a hung parliament.
It has become fashionable to regard David Cameron as a dilettante Prime Minister. This does not ring true to me. He is a highly intelligent man who became leader of his party and Prime Minister at a young age, arguably too young, but that is not his fault. Even a workaholic like Gordon Brown would not be able to keep up with the details of all the hyper-activity while keeping another party on board at the same time. It is not that Cameron himself does too little, but that his government tries to do too much. The decision to go for hyper-activity was made early. Indeed, it was not so much a decision, but an assumption that the chance had come for the radicals in the upper reaches of the Conservative party to make their moves, even though they had not secured an overall majority.
In order to do so over a sustained period they needed not only the support of Lib Dem MPs but their goodwill as well. That was lost by another pivotal decision taken by Cameron and Osborne more than a year ago. It was clear then they were going to win the referendum on the Alternative Vote. The Yes campaign was hopeless and would have struggled even if it had been slick. Yet the duo ruthlessly sanctioned attacks on Nick Clegg that seem even more brutal in retrospect than they did at the time, citing his support for university tuition fees – another policy made necessary by decisions taken in the first few days after the election – as an example of why he could not be trusted.
Clegg has behaved equally ruthlessly since. I have written several times that he needed to do more to ensure the wider electorate was aware of his party's distinct contributions, but even I was surprised by the scale of the pre-Budget briefings. During one, a Clegg ally cited to me the referendum campaign as the moment he realised that he must be more publicly assertive.
Without the Lib Dems' briefings, the Budget would still have been a shambles, but I have some sympathy for Osborne as he lost all control of any narrative. The Budget is partly a theatrical event, but there was no theatre. There would have been more if the duo had not shafted Clegg over the referendum.
Clegg is not instinctively ruthless. He has learnt to be after having been a victim of their superfluous ruthlessness. So the course was set from the very beginning and in a referendum campaign that was a consequence of those early negotiations. All else is froth. At the margins it would make a difference if there were more special advisers in Number 10. Special advisers are a much-needed counter to the might of the civil service machine and tend also to work much harder than most civil servants.
Perhaps some policies would have been sharper if Cameron worked late into every evening, but – to take one example – his contradictory hailing of charities while cutting their funding preceded the Budget and began with the comprehensive spending review. Maybe if Osborne had not gone to Washington the week before the Budget he would have noticed that he was adopting tax-raising measures which the previous government had avoided because it could see the landmines that accompanied them. But he would probably have made the same decisions. On the basis of much bigger policies adopted in May 2010, Osborne needed the money.
What Cameron and Osborne are now discovering is what Clegg did almost immediately. The decisions they took during those few days of a sunny May have led them into many unavoidable traps. Most of the spending cuts are still to be implemented. As they were warned, the private sector is not strong enough to take up the slack and therefore growth is sluggish. The accidents are not really accidents at all. They are consequences of policies adopted and assumptions made during the Coalition's honeymoon. There are many more consequences to come.
Join our new commenting forum
Join thought-provoking conversations, follow other Independent readers and see their replies