Corbyn's leadership has heightened Labour's 'Jewish problem'. Only he can bring this row to an end
Corbyn is on a fast learning curve. A half-hearted approach by the Labour leader would not only lose Jewish voters but repel others too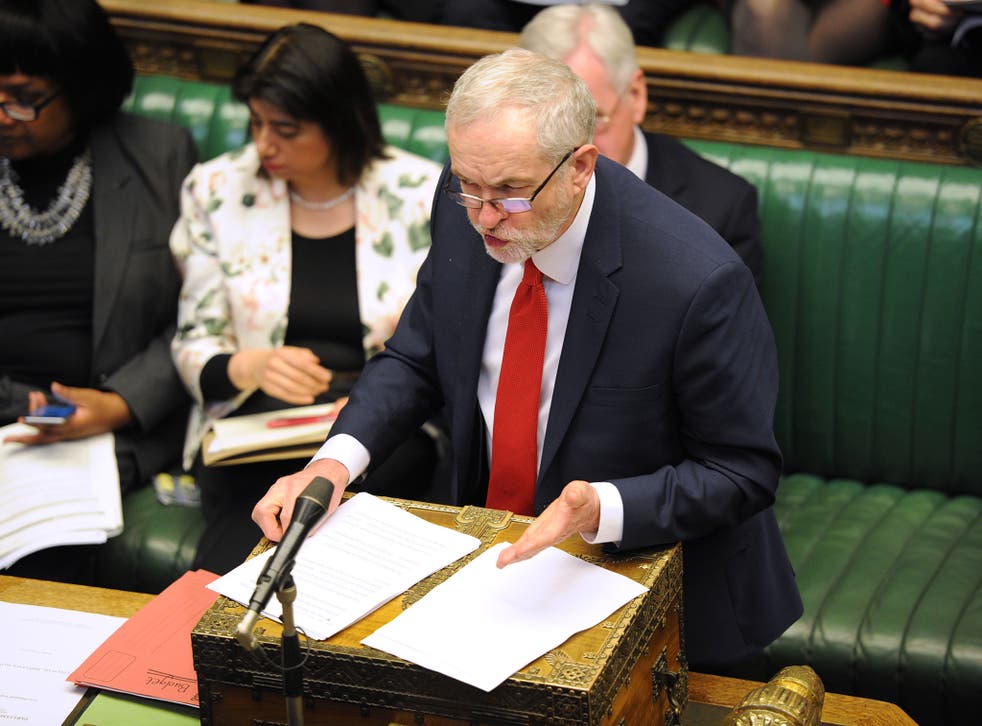 A debate inside the Labour Party over Israel, which has simmered for years, has suddenly exploded into Jeremy Corbyn's biggest crisis in his seven months as party leader.
With the Conservatives advertising their deep divisions on Europe daily, it should have been a moment for Labour, broadly united in support for EU membership, to make progress – not least in next week's elections to local authorities, the Scottish Parliament, Welsh Assembly and for London Mayor. Instead, Labour has somehow managed to give the impression it is just as divided as the Tories.
After a costly 32-hour delay before suspending the Labour MP Naz Shah for suggesting in 2014 that Israeli Jews be transported to America, Corbyn learnt his lesson and acted swiftly to bar his long-time ally Ken Livingstone. Bizarrely, the former London Mayor leapt to the defence of Shah when she was no longer defending herself. The story became a farce as Livingstone suggested that Hitler was a Zionist and clashed on the stairs of a TV studio with the Labour MP John Mann.
Livingstone, who was co-chairing a review of Labour's foreign policy, claimed in a round of media interviews that, in his 47 years in the party, he had never come across anti-Semitism. This, too, was bizarre, since a series of such allegations have had a high media profile in recent weeks.
Corbyn's election as leader has heightened Labour's undoubted "Jewish problem". The way he enthused people to join or rejoin the party, doubling its membership in the past year, was a good thing. But there was a downside: he attracted some on the hard left with strong pro-Palestinian views, which sometimes strayed into anti-Semitism. In the social media era, their past statements are more visible, even if some – like Shah— may now wish they had never made them.
It can be difficult to draw a dividing line between attacking the policies of the Israeli Government and attacking its people or Jews around the world. Critics of Labour's hard left activists have long claimed they conflate the two. There are counter-claims that Jews cry "anti-Semitism" to blunt criticism of Israel.
Corbyn's presence on the stage has turned a fringe debate on the left into one that interests the mainstream media. He has a long-standing record of opposing fascism and racism and no sensible person thinks he has a racist bone in his body. But, as a backbench rebel for 32 years and never without a cause, he did share platforms with people holding unsavoury anti-Semitic views, including some promoting the "blood libel" – the centuries-old falsehood that Jews murder Christian children to use their blood in religious rituals.
Livingstone has managed to turn his self-made drama into a crisis for a leader he supports. In the eyes of some Labour MPs, the charge against Livingstone is not anti-Semitism but narcissism. Corbyn's unexpected rise has given the 70-year-old former London Mayor a wonderful Indian summer in the media spotlight. He claims he would rather be doing his garden, yet is never far from a TV or radio studio. He made a series of attacks on colleagues as he pushed Corbyn's plan to end Labour's support for the Trident nuclear weapons system, suggesting that former frontbencher Kevan Jones, who had suffered from depression, might need psychiatric help. Now even some Corbyn allies are calling for Livingstone to be put out to grass.
His unwanted intervention has put Corbyn under enormous pressure to show that he really believes in "zero tolerance" of anti-Semitism. But the Labour leader muddied the waters by suggesting the allegations have been fuelled by the enemies within his parliamentary party, who are plotting a coup against him this summer.
Corbyn on Livingstone remarks
Corbyn is the only person who can bring this debilitating row to an end. It is a needless distraction, eclipsing the Opposition's attacks on a government in trouble over the Budget, the junior doctors' dispute, the threat to steel jobs and plans to force all schools to become academies.
Jews once viewed Labour as their natural home; snobbery and anti-Semitism happened in Tory land. But today Lord Levy, who was Labour's chief fundraiser and Tony Blair's Middle East envoy, denounces Corbyn's stance. A half-hearted approach by the Labour leader would not only lose Jewish voters but repel others too.
Labour antisemitism row: What Livingstone said

Show all 14
Corbyn is on a fast learning curve. Sometimes he must want to pinch himself and ask whether all this is really happening to him. Last week the Republican paid a gracious Commons tribute to the Queen on her 90th birthday. Yesterday he suspended one of his closest allies from the party.
None of this will come easy to him. But he is going to have to get used to the messy stuff if he is to remain as Labour leader.
Join our new commenting forum
Join thought-provoking conversations, follow other Independent readers and see their replies