Of course there'll be an anti-Beyoncé protest - she dared to unapologetically centre her blackness in Western pop
Many people of colour will feel grateful that Beyoncé was brave enough to use her platform at a major American event to make her point – it's not like we'll have that chance at the Oscars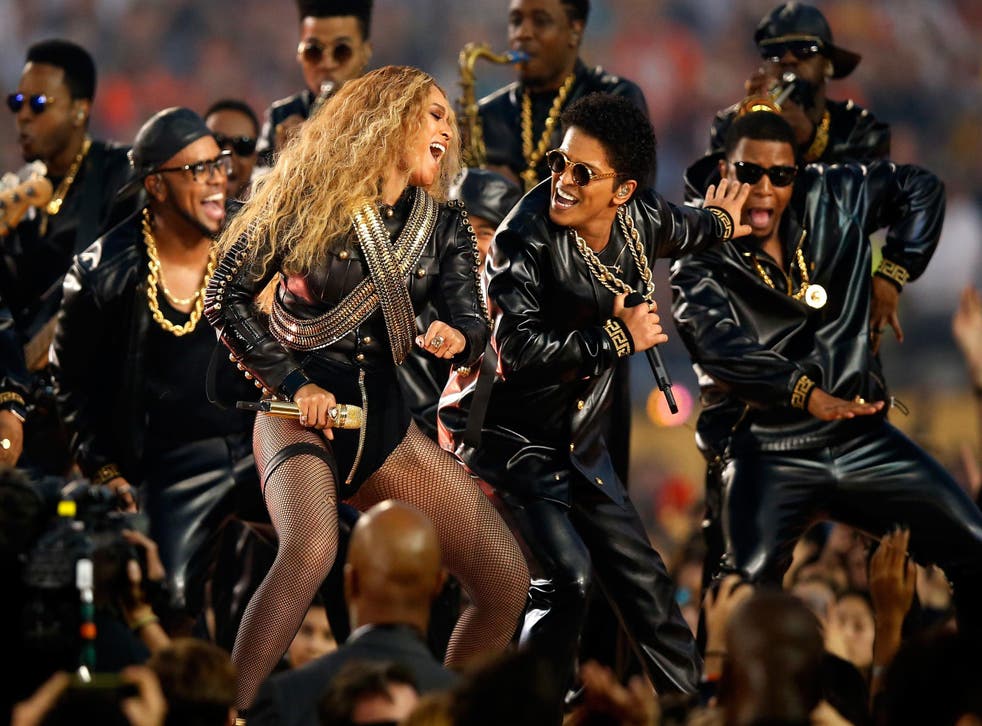 In the latest News To Make You Pull Your Hair Out, protesters are planning to hold an anti-Beyoncé rally outside NFL HQ. And in case you haven't been following the American sports news (you monster), that's because the singer dared to make her recent performance at the Super Bowl political.
The performance referenced Black Panthers, Malcolm X, police brutality and the #BlackLivesMatter campaign in a style that many found controversial. New York City's mayor Rudy Giuliani criticised it publicly, calling it 'racist' and 'anti-police'.
But the truth is that her performance was far from racist. Perhaps Giulani sees it that way because it was characterised by unapologetic blackness and classy, celebratory arrogance, at a time when police brutality – particularly towards black people – has had a tangibly negative impact on black lives in America.
And many people of colour will feel grateful that Beyoncé was brave enough to use her platform at a major American event to make her point – it's not like people of colour will have that chance at the Oscars, whose lack of inclusivity this year sparked the #OscarsSoWhite outcry.
Beyoncé is not the first pop star to embrace the rising social-justice wave in popular culture, but she is one of the most powerful and influential. The second season of Empire opened this year with a resonant Black Lives Matter protest. Meanwhile, Scandal featured an episode centred around a young black man killed due to police brutality. And even Benedict Cumberbatch spoke angrily about the plight of refugees, and the political lack of will to help them. Beyoncé just stepped it up a level.
February is Black History Month in America; Mardi Gras festivities in New Orleans have started already. Beyoncé's timing couldn't be more perfect. More importantly, last Friday would have been the anniversary of Trayvon Martin, who was fatally shot by neighbourhood watch volunteer George Zimmerman in 2012. Sunday would have been the 29th birthday of Sandra Bland, who was found hanging in a jail cell in an alleged suicide in 2015 after an arrest for a minor traffic violation. Many protested after her death, claiming racially motivated violence played a part.
It was, undoubtedly, a strong political statement for a singer of such renown to appear alongside dancers dressed in costumes which were reminiscent of those worn by the Black Panthers. But racial justice has, according to some, always been an issue close to that singer's heart. In 2015, a campaigner claimed that Beyoncé and Jay Z contributed "tens of thousands" of dollars to free Black Lives Matter protesters in Baltimore and Ferguson who couldn't pay their own bail. He also claimed that "the Carters" had given money for infrastructure to the group.
Beyoncé's video for her new single Formation – the one that dropped the day before her Super Bowl performance, and which has contributed to the growing dispute surrounding her - was visually and literally located in Louisiana, which is a place of black historical trauma. We are reminded that Louisiana was once a slave port, then shown subtle references to Hurricane Katrina (and, by association, the inadequate state response which mainly impacted on black people). Importantly, Formation also celebrates natural black hair – something so often forgotten or outwardly criticised in Western media.
Formation as a piece of art is crafty in its recognition of the work of black women as leaders in social justice movements at a time when there is a strong focus on male leaders in movement. As the piece symbolically ends with Beyonce using her weight to sink a police car, we can learn a few lessons. The song represents a better future for black people in America, and her Super Bowl performance solidified this.
No wonder protesters are threatening to come out in force: when a pop star says she's proud to be black, and centres that blackness in her musical output, you can bet there'll be trouble.
Join our new commenting forum
Join thought-provoking conversations, follow other Independent readers and see their replies