If we're to tackle our plastic waste problem we need market leaders like Starbucks to raise their game
Many coffee shops are already adapting to a dramatic shift in British consumer attitudes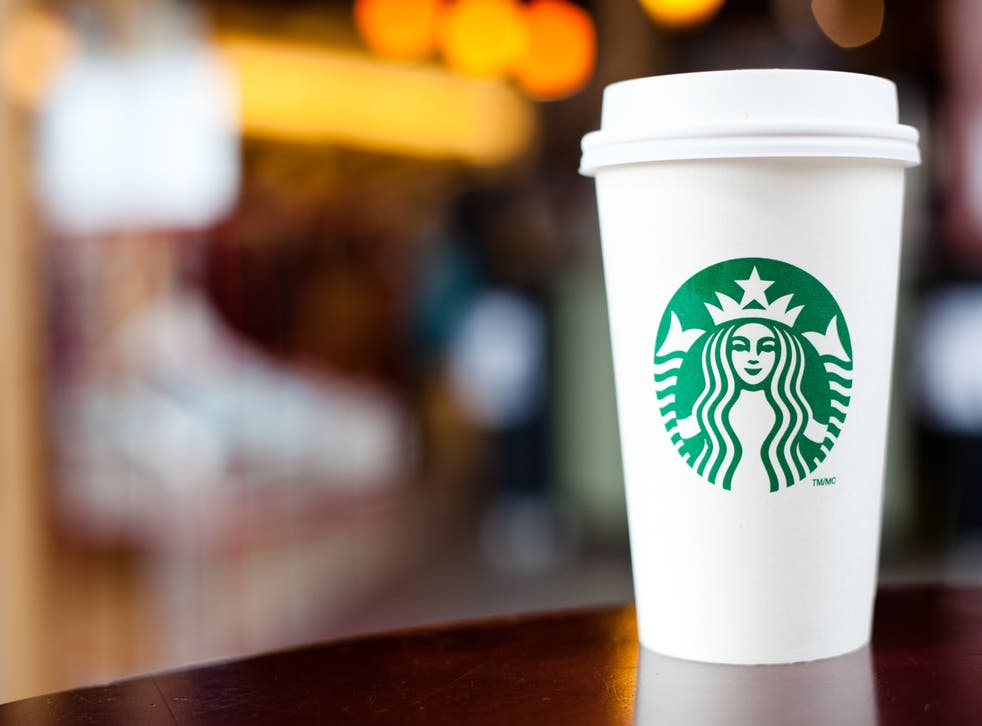 The UK is finally waking up to its plastic problem. David Attenborough's second Blue Planet series last year showed us how toxic particles from our rubbish get washed into our water system, then swallowed by fish and other marine life.
This pollution costs us in other ways too. 90 percent of the financial burden of sending mountains of plastic to landfill falls on UK taxpayers, while companies make vast profits from the throwaway culture they have built.
Now, momentum for change is snowballing as major brands scramble to adapt to a dramatic shift in British consumer attitudes. Iceland has announced it will drop plastic packaging from its own-brand food, and Costa is offering free water bottle refills in store. Restaurants up and down the UK are ditching plastic straws – even the Queen has banned them on her estates.
Do coffee shops offer ceramic cups by default rather than plastic cups? Our 'Cut the cup waste' campaign investigates
The Government is also belatedly coming to the table. Michael Gove has floated a 25p "latte levy" on disposable cups which the Independent, as part of its Cut the Cup Waste campaign, has shown most people here support.
However, there is a huge Starbucks-shaped hole in this plastic revolution. The world's biggest coffee chain distributes over 4 billion plastic-lined cups a year around the world, and they're not easily recyclable. In 2008, Starbucks promised to create a 100% recyclable cup and sell 25% of drinks in reusable cups by 2015. But a decade later, it's not delivered on either pledge.
Starbucks' market dominance means it has the most power to bring about change. The company made over $12 billion in profit last year – it can surely afford to produce a better cup and quickly change consumption patterns to save our oceans.
A critical period is approaching. With its AGM coming up on 21 March, the coffee giant is urging its shareholders to vote "no" on a proposal asking Starbucks to move towards sustainable packaging. This comes alongside plans to target huge growth in Asia, with no provisions for limiting coffee cup waste. As part of the "Break Free from Plastic" campaign, consumer watchdog SumOfUs is one of a dozen leading global environmental organisations working together to stop Starbucks doubling down on its polluting of the planet.
We're starting this week with a huge petition asking CEO Kevin Johnson to reverse this position, and following up with direct emails and other actions. You, your colleagues, friends and family can all join in. We know Starbucks is susceptible to public pressure – look at the problems it faced on its tax arrangements. It already acknowledges that it gets more customer comments on its cups than anything else.
The UK is a huge market for Starbucks and, with so many other British companies now making commitments on plastic, it should be urged deliver on its promises. We throw away 2.5 billion coffee cups in Britain each year, just 0.25 per cent of which get recycled. Starbucks investing in the development of a 100% recyclable cup that can be rolled out worldwide would be one of the single most effective ways of addressing this.
UK news in pictures

Show all 50
Smaller coffee retailers with tighter margins are on board. In the past month independent cafes across London have joined our call for a better cup. The ball could not be more firmly in Starbucks' court.
The company has recently piloted a 5p surcharge on paper cups in branches in London. This creates a good incentive for consumers to bring their own reusable cup and will reduce waste. Changing our individual consumption habits is critical, but Starbucks cannot push the responsibility solely onto consumers.
Substantial change needs to come from the source, and be led by the architects of the systems which deliver our food, drink and other goods. We owe it to future generations to persuade Starbucks to stop profiting from pollution and choking our oceans.
Sondhya Gupta is Senior Campaigner at SumOfUs
Join our new commenting forum
Join thought-provoking conversations, follow other Independent readers and see their replies