Dan Jarvis wants Jeremy Corbyn's job, but he can't be involved in any coup to overthrow the Labour leader
Labour may yet have their Bobby Ewing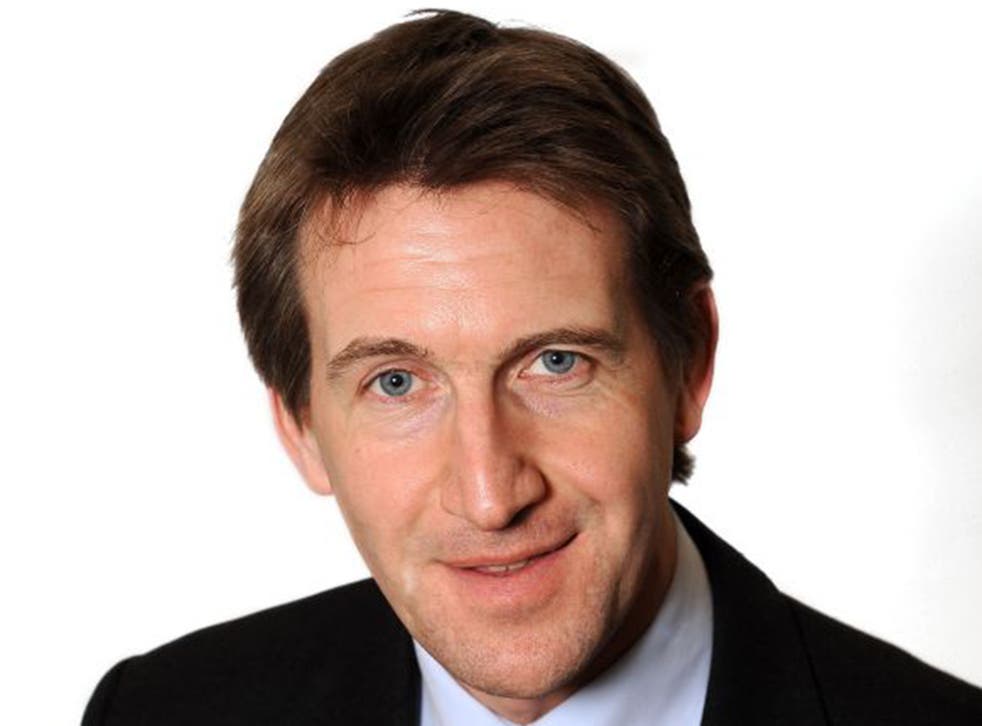 The Labour Party has a problem. OK, it has a few. But one of its most fundamental problems is that it doesn't have a Bobby Ewing. When the majority of Labour MPs and the nearly 41 per cent of party members who didn't vote for Jeremy Corbyn wake from a fitful night of bad dreams, they cannot go to the en suite, knock on the shower door and find their saviour turning around and cheerily wishing them a good morning, just as Pamela Ewing did in Dallas when she found her husband Bobby was miraculously back from the dead. (I hope Ed Miliband, who was a childhood fan of the 1980s oil-and-shoulder-pads series, appreciates this comparison).
However much the sensible Labour people wish for this to be over, the decline of Labour as a mainstream, electable party can only be undone in a single scene once an alternative candidate whom everyone can rally around has emerged. There are plenty of good MPs from all wings of the Labour Party who could stand in the next leadership contest. But is there a single candidate who could be presented as the man or woman to reconcile the widening division between party and MPs, let alone take on Corbyn in a snap contest and win among members?
Let me be clear: Corbyn, and the toxic presence of John McDonnell and Ken Livingstone at his side, is causing lasting damage to Labour's election prospects, and it's only been 11 weeks. His handling of the Syria vote, agreeing to meet his shadow cabinet on 30 November but then writing to every Labour MP setting out his opposition to military action, is either chaotic or underhand. His decision to appoint his friend McDonnell as shadow Chancellor when Angela Eagle was better qualified was proven to be ill-judged when Chairman Mao stole the show on 25 November. Corbyn continues to indulge Livingstone, even though the latter said on 26 November that the 7 July London bombers "gave their lives" in protest at Tony Blair's decision to go to war in Iraq. And those of us who wish for Labour to be electable still toss and turn like Pamela. What I called the Stop the Cor coalition last week is building, taking in soft-left MPs and even some of the unions. But could a viable alternative yet emerge to wake us from our nightmare?
Dan Jarvis has long been tipped as a future Labour leader. He decided against running in the summer, apparently for family reasons, although he also maybe calculated that he wouldn't have the support in the PLP that others had. Nevertheless, he gave a stunning speech at the first leadership hustings, at the Progress conference in May, in which he said Labour needed a "Clause-One moment": the party had to ask itself why it exists. The former paratrooper has more than just an interesting background. Jarvis is not affiliated to any particular Labour wing, yet he is also more than just a compromise candidate: he wrote eloquently last week about the case for military action in Syria, backed up by a wider diplomatic and humanitarian strategy in the Middle East and one of security in the UK. Some may doubt whether he has the towering intellect of his predecessors. But Gordon Brown had a towering intellect, and never won an election.
I understand that Jarvis now wants to be Labour leader – and when a vacancy arises he will go for it. He is not perfect, and he will not be the only candidate. Yet Jarvis can count on more support than he would have had earlier this summer. The question is, in what form will that vacancy arise – in a bloody coup or when Corbyn decides to stand down? For Jarvis's prospects to survive, he cannot be part of any plot. But Labour may yet have their Bobby Ewing.
Rising from the shadows
Another prominent Labour MP whose stock has risen in the past few weeks has been Hilary Benn, who has carved out a principled position as shadow Foreign Secretary. When he first took the job in mid-September many believed it was merely the move of someone repeatedly overlooked by previous leaders – with relatively junior posts as International Development Secretary under Blair and at Defra under Brown – who was so desperate for a top role it didn't matter who the leader was. But Benn has shown why serving in Corbyn's Shadow Cabinet was a good idea for some, because Benn has been an authoritative voice giving balance to the leader over Syria.
Where's the care?
It should be one of the most urgent issues facing our society, and yet social care – and how we pay for it – is not given the prominence it deserves. George Osborne's announcement in his spending review that local authorities can levy a 2 per cent precept in council tax bills to raise money for the funding of elderly and social care is welcome to an extent, because we all need to contribute to the cost of our old age. It is also fairer than hitting the estates of the elderly with a tax when an individual dies, something entertained by the Labour Party in the last parliament and derided as a "death tax" by the Conservatives. Of course, the new plan to raise council tax bills would be described as a "death tax" by the Tories if a Labour government had introduced it, but that's by the by. Yet even with a 2 per cent rise the funding for social care in each local authority will fall billions of pounds short, and councils will have to cut other services as their funding from central government is slashed. Which puts the Chancellor's U-turn on tax credits into some perspective.
Not a child-friendly extension
The BBC's children channels, CBeebies and CBBC, have been incredibly useful tools in our house as my daughter has grown up – I am not ashamed to use them as a babysitter in the hour of chaos before the school run so she will sit still while I get ready. But plans to extend the hours that CBBC is broadcast from the current 7pm to 9pm from as early as February are crazy. The commercial children's channels already go on through the night, but CBeebies and CBBC switching off at 7pm is a great signal for my five-year-old that it is bedtime. Corporation trustee Richard Ayre says parents can always use the remote control – "there is an off button", he says. Yet when it comes to young children, the concept of an "off button" is not exactly easy to grasp.
Join our new commenting forum
Join thought-provoking conversations, follow other Independent readers and see their replies