The demise of the Rushdie union is a typical tale of marriage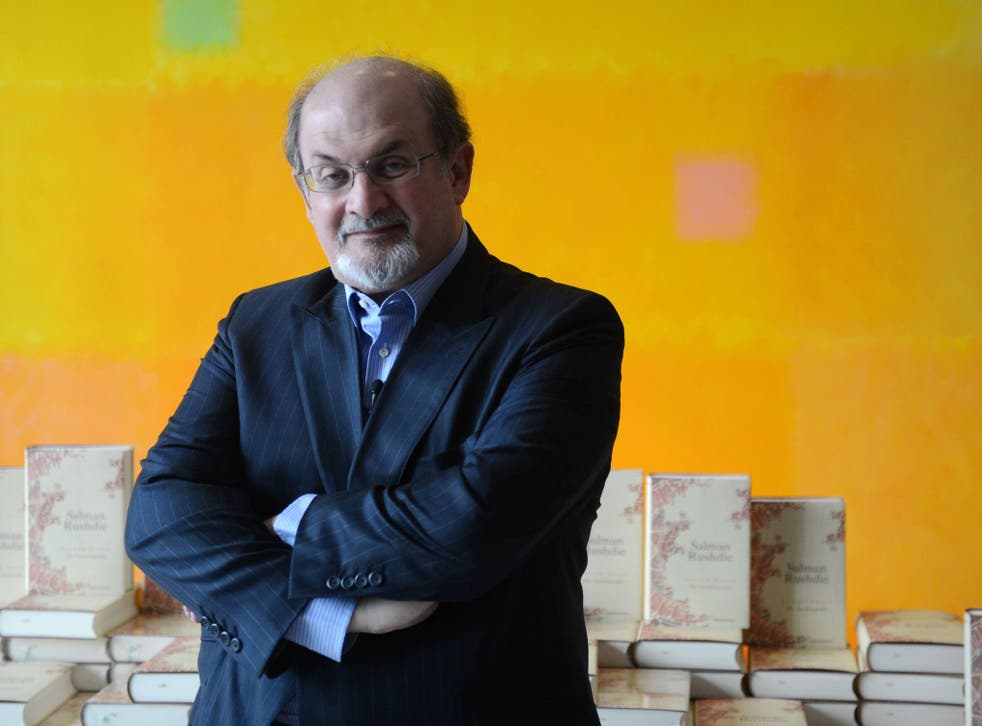 Hell hath no fury like a woman scorned. Revenge is a dish best served cold. Put these two aphorisms together, and you have the preternaturally rather wonderful form of Padma Lakshmi, who we know less as an ex-model and the host of America's Top Chef than as the former wife of the celebrated author Salman Rushdie.
She has followed her ex-husband into print with a memoir entitled Love, Loss and What We Ate, and this has attracted a great deal of interest, not so much from literary critics as from social commentators and newspaper diarists. In her book, Lakshmi paints a picture of her relationship with Rushdie, and it makes for a rather unedifying spectacle.
The couple married in 2004 and divorced three years later, so it's fair to say that Lakshmi has waited for the piping-hot anger she felt at the time to cool down to room temperature before making public her account of what was intensely private. Her portrait of the author is not flattering. They met at a party in 1999, which I believe was hosted by the former model Marie Helvin, a longtime friend of Rushdie. At this point, we have to resist the temptation to ask what first attracted this gorgeous 28-year-old model to the celebrated, millionaire author with less than matinee idol looks, and get with the tale of an idyllic whirlwind romance, as Lakshmi portrays it.
Rushdie brought her breakfast in bed every morning, and her evenings were spent effectively as the hostess of a literary salon, chatting casually with the likes of Don DeLillo. But – surprise, surprise – Rushdie turned out to have something of an ego. Who'd have thought that a man who was venerated as a global champion of free speech, and who spent the best part of a decade in hiding, would be in the least bit self-interested?
When his wife's career as a TV presenter began to take off, she accuses him of acting in a rather mean way. He was enraged when Lakshmi was pictured on the cover of Newsweek – "The only time Newsweek put me on the cover was when someone was trying to put a bullet in my head," was his uncharitable response, according to Lakshmi's retelling.
And when he was overlooked for the Nobel Prize – an annual event, sad to relate – he looked to his wife for comforting words, and the consolation of sex. Lakshmi tells the world that she had a medical condition that made sex painful, and that Rushdie was blithely unsympathetic to her plight. He told her that she had been a "bad investment" as a wife, in her account.
I've never felt that Rushdie was a particularly attractive character, but I wonder what he has really done to deserve this highly public character assassination. Lakshmi's tale is that of many marriages, it seems to me. The man, once the centre of a personal universe, fails to tolerate changing circumstances and becomes difficult.
It is a depressing story to read, because in many ways it feels so familiar. But after years of feeling defeated by Rushdie's "lethally eloquent" verbal skills, Lakshmi has now been able to get her side of the argument over uninterrupted.
That's understandable, but this is an account that does neither party any credit. Revenge is a dish best put in the fridge and left there.
Join our new commenting forum
Join thought-provoking conversations, follow other Independent readers and see their replies