Does Britain deserve its top 10 ranking in the Corruption Perceptions Index?
A steady stream of political scandals has exposed a worrying complacency at the heart of British politics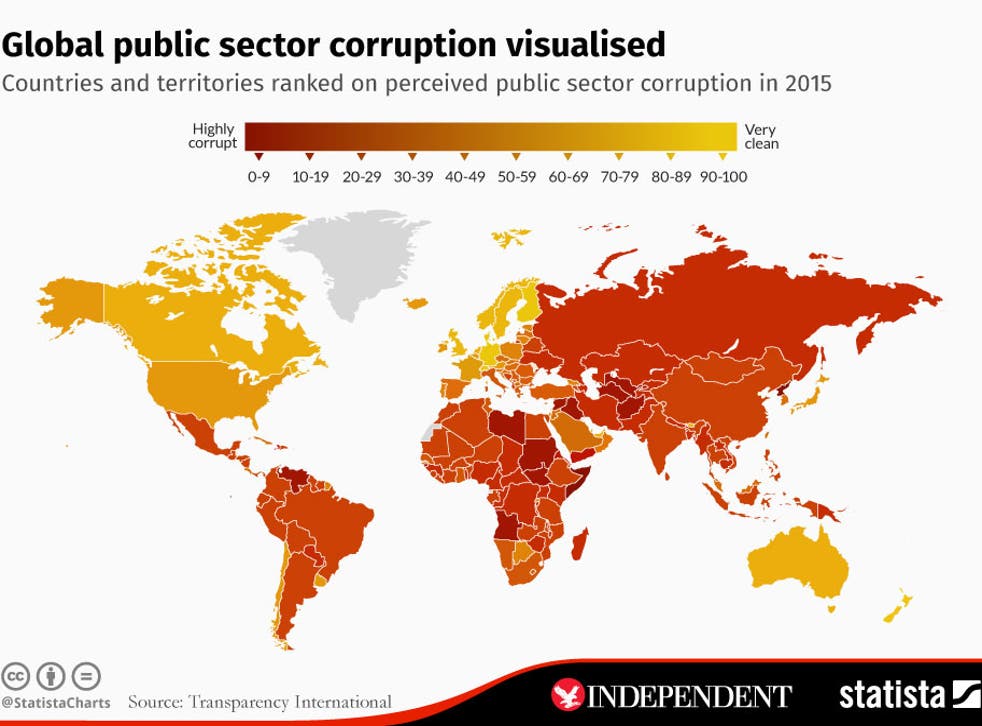 It's an important question.
On the one hand, the Prime Minister's personal commitments on corruption, the introduction of a national Anti-Corruption Plan and an improved record at the Serious Fraud Office are positive steps. These have likely contributed to the fact that UK has scored a top 10 place in Transparency International's Corruption Perceptions Index for the first time in more than a decade.
But there are good reasons why people are sceptical about whether Britain really merits a top-ten ranking: overseas bribery by UK companies, the laundering of corrupt money through the City, the lax regulation and lack of transparency in British-controlled tax havens, to say nothing of corruption scandals here in the UK.
And it is important to remember what this index actually measures – just perceptions, and only of corruption within the public sector.
Corruption is a global phenomenon, and no country is immune to its effect. In today's world corruption taking place in the UK will often have its biggest impact on people overseas. Money laundered through the UK means less money for schools, hospitals and infrastructure for millions of people elsewhere in the world. Corruption also damages the UK, often operating in invisible ways that tilt the system in favour of those who already have power.
A steady stream of political scandals has exposed a worrying complacency at the heart of British politics. In fact, many of the recent lobbying scandals have fallen within the rules, demonstrating that the current regulatory regime is woefully inadequate. Transparency International has identified 39 lobbying loopholes across UK political institutions that open the door to corrupt activity. The gaps need to be closed.
The Prime Minister has, quite rightly, spoken out about the need to combat corruption and gained credentials on the international stage by promoting the idea that good governance should be included in the new Sustainable Development Goals.
But in order to be credible, the UK must get its own house in order. In particular, the Government needs to clean up British politics and stop the UK being a safe haven for the corrupt.
The Prime Minister has announced that he will host a global anti-corruption summit this year. Many will be looking towards this event to deliver results. 2016 will be the year when we find out if the promising rhetoric turns into action.
Rachel Davies is Head of Advocacy & Research for Transparency International
Join our new commenting forum
Join thought-provoking conversations, follow other Independent readers and see their replies