With Steve Bannon out of the White House the military is now firmly in charge of Afghan policy
Breitbart, with Bannon once again running it, is already openly deriding Trump with one piece headlined 'His McMaster's Voice: Is Trump's Afghanistan policy that different from Obama's?'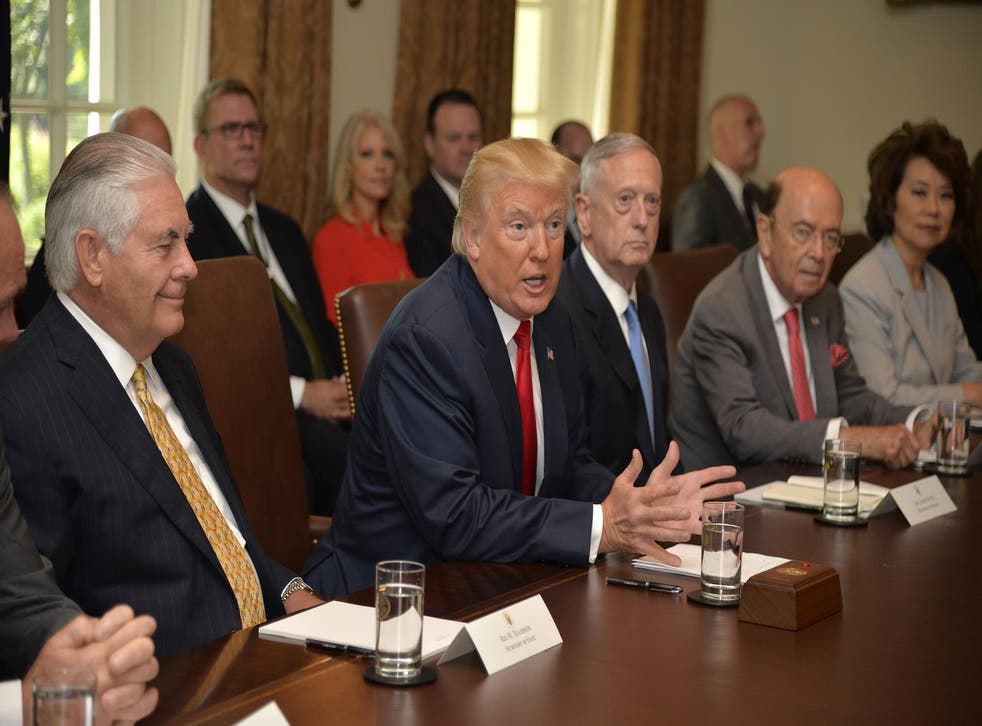 The sending of more troops to Afghanistan by Donald Trump was not, in the end, unexpected. It was, however, a decision of significance showing that the military commanders have won a highly important battle in the White House. A concerted attempt to privatise America's wars has been seen off and the vestiges of Steve Bannon's shaping of foreign policy have been swept away.
Trump now has a different stance on Afghanistan than before, but that is hardly surprising in someone who has changed his position on so many issues. What has unfolded does, however, reinforce the lesson that no president will find it easy to abandon the longest war in American history.
There can be no illusions about the cost of ignoring Afghanistan. That is what the US and UK did after organising an international Islamist brigade to fight the Russians in the 1980s. The country was then left to flounder, the Taliban seizing control and al-Qaeda moving in to plan 9/11 and bring jihad to the West.
Breitbart's senior-editor-at-large Joel Pollak: With Bannon gone, Trump's presidency could fail
"This time we will not walk away," said Tony Blair after the fall of the Taliban in 2001. But that is precisely what happened. Two years later British and American forces needed to stabilise the country were sent off to Iraq. The Taliban, fed and watered in Pakistan, crossed the border to take advantage of the security vacuum.
American and British troops, part of an international force, were sent back in 2006 for what turned into years of ferocious conflict. They left in 2014, with a contingent remaining and the declaration that Afghan forces were now fully capable of defending their country.
Those of us who had been covering the war knew this was not true. The insurgents, the Taliban and the Haqqani network, have since taken over swathes of the country, attacking the capital, Kabul, seemingly at will.
This is the situation Donald Trump inherited, and his first instinct was to get out of Afghanistan, keeping to the timetable for full withdrawal of the remaining US forces. In this he was keeping to his words in a tweet of February 2012 when he was first musing about running for the Presidency: "We are building roads and schools for people that hate us. It is not in our national interests." A few months later it was, "Why are we continuing to train these Afghans who then shoot our soldiers in the back?"
Once in the White House Trump was urged by Steve Bannon to pull out and not get further tangled in Afghanistan. The President's chief strategist, like others in the alt-right, have been against the Iraq and Afghan wars, blaming them on the neocons, orchestrated, some of them held, by Jewish big business.
Bannon, who claims to know about military strategy after spending a brief time as a lieutenant in the US navy, advocated a CIA anti-terrorist war instead. Afghanistan became one of the key points of the bitter feud between him and Lieutenant General HR McMaster, who succeeded the disgraced Lieutenant General Michael Flynn as Trump's national security adviser, and had advised sending large numbers of additional troops.
The CIA's new chief, Mike Pompeo was not keen to get involved in prolonged covert operations which could turn messy and have possible legal pitfalls. Bannon then found two allies who wanted the conflict sub-contracted to their private security companies. One was Erik Prince, the founder of Blackwater, the other Stephen Feinberg, co-founder of Cerberus Capital Management.
Blackwater gained a highly controversial reputation in Iraq following the war. I was present during one of the most notorious episodes involving the company in 2007 when its guards opened fire in Nisour Square in Baghdad killing 17 people and injuring 20 others. It was an unnerving experience. There were five investigations into what happened: one by the FBI found that 14 of those killed were shot for no reason.
Prince spoke to a number of media outlets to promote the proposal. Bannon took the case for privatisation to General James Mattis, the Defence Secretary, who rejected it. Bannon then lobbied Trump and claimed that the President was coming around to the idea.
World news in pictures

Show all 50
But Bannon was by then on borrowed time. A campaign by him and his supporters to get Lt-Gen McMaster sacked, conducted through right-wing media, especially Breitbart, the right-wing website Bannon started, had failed. There was little doubt inside the White House where the responsibility for the vilification lied. Reince Priebus, the chief of staff, advised Bannon: "Get people to stop writing this shit, because people know it's you."
Priebus left the White House in the churn that has been one of the characteristics of this extraordinary presidency. He was replaced by General John Kelly, the former head of Homeland Security, one of an unusual number of former armed-forces commanders who Trump, a Vietnam draft dodger, has gathered in his administration.
It was Bannon's turn to go and the military was now firmly in charge of Afghan policy. Afghanistan, Trump was told, could not be ignored. The situation was getting so precarious, it was feared, that Ashraf Ghani, the President may not survive. These were echoes of Syria, where Vladimir Putin had intervened in autumn of 2015 amid the prospect of Bashar al-Assad's regime falling.
The US military is hardly proposing a Russian-style deployment in Syria. It will be around 4,000 additional troops to join 10,000 already there, enabling more to be deployed in combat alongside Afghan forces, provide extra resources for special operations, synchronise air support and monitor the Pakistani border more closely.
This was the request of General John Nicholson, the head of US forces in Afghanistan and one of the best commanders of his generation. No one is pretending it will bring victory. It is a stopgap while a broader strategy is worked out, a difficult process.
In his speech Trump declared, "We are not nation building again, we are killing terrorists." In reality that is what Barack Obama, another president who was desperate to bring the troops home was doing. He had authorised a "surge" reaching almost 100,000, but after their withdrawal the focus was almost entirely on counterterrorism. Drone strikes in Afghanistan and Pakistan rose markedly under him from those under the Bush administration.
Trump has refused to set further timetables for the mission, which is also the correct policy. The 2014 withdrawal was long telescoped which meant the insurgents could just wait. "You've got the watch; we have got the time" became an oft-repeated Taliban adage. The training period for the Afghan forces was drastically shortened – young men being effectively sent off to be slaughtered as a result – so that that Americans and British could keep to the timetable.
Trump wants to set tougher conditions on the Afghan government and he is right to do so. One of the reasons for the current wave of terror in Afghanistan is that after coming into office President Ghani courted the Pakistani military and secret police, ISI, in the hope that they would rein in their Taliban clients. He dismantled security measures at Pakistan's request. But not only was there no respite, but the attacks multiplied.
Trump also said he is going to be tougher on Pakistan on harbouring Islamist extremists. Successive US Presidents have used this mantra without much being achieved. But US officials point out that his administration has already taken some steps, among them designating a Pakistani sponsored insurgent group in Kashmir as terrorists. Drone strikes are expected to be extended to more of the Haqqani network, a group particularly close to the Pakistani ISI.
One certainty is that Trump, like his predecessors in the White House, will face criticism over Afghanistan. And some of it will come from his support base on the right. Breitbart, with Bannon once again running it, is already openly deriding Trump with one piece headlined "His McMaster's Voice: Is Trump's Afghanistan policy that different from Obama's?"
There was also an interview headlined "Erik Prince: Trump will 'roll over and accept' same failed strategy on Afghanistan", in which the founder of Blackwater rued the lost opportunity to privatise war. "The presidency by its nature lives in a bubble," he complained. "When you fill it with former general officers, you're going to get that stream of advice."
Join our new commenting forum
Join thought-provoking conversations, follow other Independent readers and see their replies