Donald Trump is a PR man – and that's how he's approaching his presidency
Trump is about to appoint an oil tycoon and Putin sympathiser with no formal foreign policy experience as Secretary of State – meanwhile the rest of us are worrying about whether his name will appear in the end credits of Celebrity Apprentice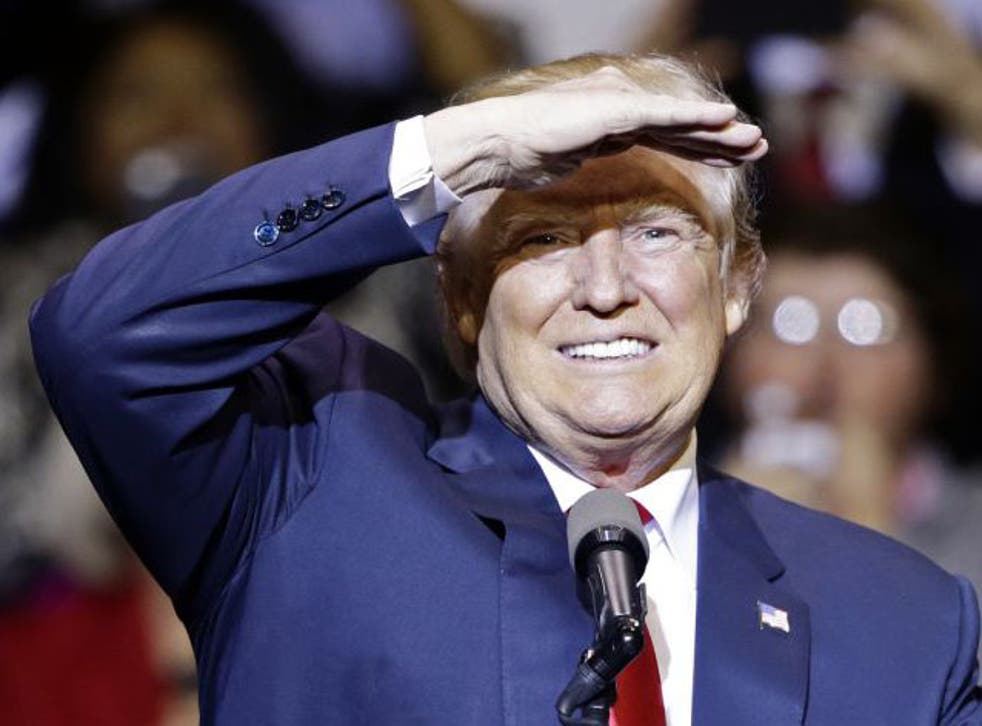 America is a land divided. We've all got extremely different ideas about what's right, what's wrong and how we'd like to change society for the better. Yet while America's fiercely partisan political system often leaves us feeling disenfranchised, we're nevertheless conditioned to rally behind our Commander in Chief during times of struggle and hardship.
It doesn't matter who's standing at the helm, and it doesn't matter who you voted for. The President of the United States is the ultimate personification of America's political willpower.
When tough choices need to be made, we've got to count on our president to be calm, cool and collected. We need a leader capable of making rational and resolute decisions that help us all to move forward in the name of progress. We need someone who will make the right call, stick to their guns and never look back.
Now, though, we've got Donald Trump.
It's only been five weeks since a minority of Americans elected that sweet potato president, and already the man has proven himself incapable of making a single decision. It took the guy all of 14 days to disavow half of the far-right platform that helped catapult him into office.
World reaction to President Trump: In pictures

Show all 29
First, he decided he was going to repeal Obamacare, but now he's not so sure. Then he decided to ban every Muslim ever from entering the United States; now he claims he never actually said that. And let's not forget about his decision to toss Hillary Clinton in prison – which he later decided probably wasn't legal after all. The indecisiveness just keeps on coming.
The flip-flop this week? Apparently America's next president is going to continue actively working on Celebrity Apprentice while in office, because, as spokeswoman Kellyanne Conway said on Friday, "presidents have a right to do things in their spare time". You can imagine what anyone who's ever paid taxes had to say about that.
But don't worry. By the end of the day, The Donald had already tossed Kellyanne under the bus by firing out a misspelled Tweet assuring us she was mistaken. Actually, he will have nothing to do with his old reality TV show during his time as US president, and reports to the contrary were all some conspiracy by the "lame-stream media" to make him look bad.
If this is the way Donald runs shop, what is the guy going to do when he's got 320 million Americans looking to him to make an executive decision on a long-term trade deal?
Trump can't stick with a decision for more than 12 hours, let alone communicate those petty U-turns to his closest advisors. It's like he thinks the presidency is some sort of inconsequential PR stunt; that by distracting us with rolling coverage of all of this "will he, won't he" garbage, we might forget that he's appears to have absolutely no clue where to begin.
Bryan Cranston brings back Walter White to mock Trump on SNL
Perhaps he's onto something. According to the latest reports from Capitol Hill, Trump is about to appoint an oil tycoon and Putin sympathiser with no formal foreign policy experience as Secretary of State – meanwhile the rest of us are worrying about whether his name will appear in the end credits of a TV show.
Trump might not know much about politics or business, but America's next Commander in Chief certainly seems to know about showmanship.
It's a fact of democracy that most of us will never get the leader we want. But even the leaders that divide us the most have to step up and take responsibility for their decisions, to be accountable for them. The way things look right now, it seems like the odd decision might be too tall an order for the President-elect. Then again, based on the rhetoric The Donald spewed all over the campaign trail, that could turn out to be a blessing in disguise.
Join our new commenting forum
Join thought-provoking conversations, follow other Independent readers and see their replies