Don't panic about Donald Trump's election to the White House – America is way ahead of him on climate change
A number of states, including Texas, have significant and growing renewable energy industries, providing many thousands of jobs and cheap power. California is implementing a comprehensive programme to achieve its target of cutting annual emissions to their 1990 level by 2020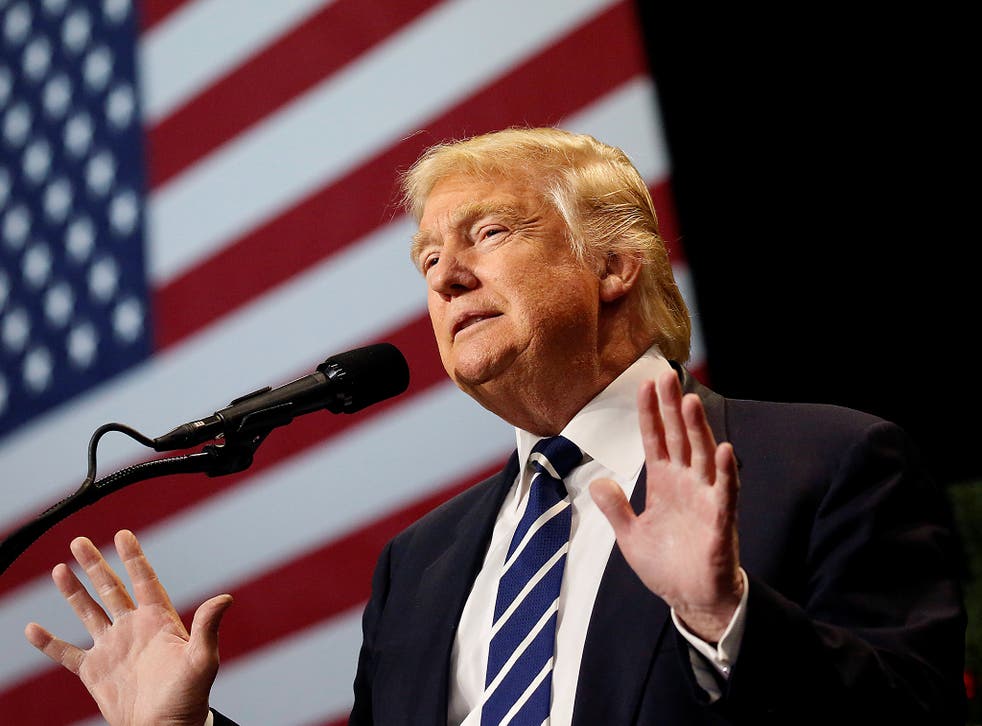 The election of Donald Trump as the next American President is causing anxiety about domestic climate change policy in the United States. But there are reasons why the most pessimistic predictions might be wrong. The best option is to keep calm and carry on.
Trump told The New York Times that he has "an open mind" on climate change, including on the historic Paris Agreement, but it is clear from his other statements that he does not have a good grasp of climate science and he seems to be surrounding himself with people who reject the evidence and deny the risks. This may mean that some of the Obama administration's policies will be reversed. In particular, Trump seems likely to scrap the Clean Power Plan, designed to phase out coal-fired power stations.
But, despite Trump's campaign promises to revive the coal industry, it will be very difficult for him to make it economically competitive against cheaper forms of power from natural gas and renewables. Similarly, his threat to dismantle the Environmental Protection Agency would make it more difficult for him to keep the one pledge he does make – for clean air and clean water.
While federal policies on climate change will probably be weak during Trump's presidency, many states, cities and businesses in the US will continue to act on climate change.
Climate change: It's "game over" for planet earth
A number of states, including Texas, have significant and growing renewable energy industries, providing many thousands of jobs and cheap power. California is implementing a comprehensive programme to achieve its target of cutting annual emissions to their 1990 level by 2020.
Leadership on climate change is also being demonstrated in many American cities. Earlier this month, mayors from across the US urged Trump to recognise the risks of unmanaged climate change and the opportunities from the transition to low-carbon growth. They pointed out that cities can deliver a substantial part of the emissions cuts pledged by the US as part of the Paris Agreement.
Alongside mayors, business leaders are also likely to show that they will not be held back by Trump's election. At the United Nations climate change summit in Marrakech, Morocco, last month, 365 business heads and investors made a joint call for political leaders in the US to help implement the Paris Agreement.
Supporting the call, Paul Polman, the admirable chief executive of Unilever, wrote: "Companies that fail to cut emissions are undermining their own business models, from a growth, risk and cost perspective".
Many American companies are already opting to ensure that they are powered by clean energy. Last month, for example, Google announced that all of its data centres and offices around the world will be using 100 per cent renewable power by the end of next year. Meanwhile, Bill Gates and other corporate leaders announced this week that they are launching a new $1bn fund that will "invest in innovative companies to deliver the next generation of reliable, affordable, and emissions-free energy, agriculture, and goods to people around the world".
And Mike Bloomberg, the former mayor of New York, will later this week launch his new report, commissioned by Bank of England Governor Mark Carney, on how companies across the world should disclose more information about how their business plans take into account action on climate change.
Women go on strike against Donald Trump

Show all 7
American businesses will, of course, be seeking clarity from Trump about his policies on climate change and energy. In particular, they will want to know that his plans to boost infrastructure will incorporate sustainability. Businesses know that any efforts to reinvigorate city centres, as Trump has promised to do, must include the modernisation of energy and transport infrastructure, in order to reduce pollution and congestion. Clean and efficient cities, where people can move and breathe, will attract the talented workers so vital to the success of businesses.
Trump may not yet recognise the importance of the low-carbon economy to America's future prosperity and wellbeing – but there are many communities, businesses and local policymakers who do.
Bob Ward is policy and communications director at the Grantham Research Institute on Climate Change and the Environment at the London School of Economics and Political Science
Join our new commenting forum
Join thought-provoking conversations, follow other Independent readers and see their replies