The Government's approach to the refugee crisis is unsympathetic, unimaginative and narrow
The more hysterical opponents of refugee resettlement see in the face of every Syrian child a would-be terrorist. By ignoring their plight, that's all the more likely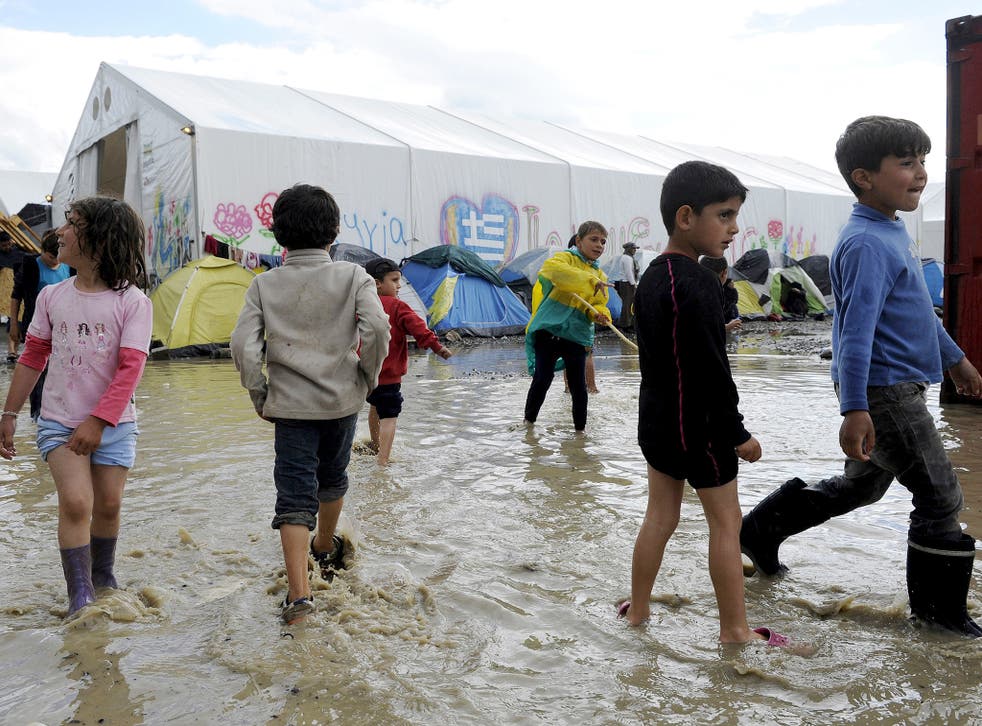 Thousands of unaccompanied child refugees are stranded in mainland Europe. They are stateless, abandoned and vulnerable.
Precise numbers are inevitably hard to come by, but research by the Bureau for Investigative Journalism has found that 95,000 unaccompanied minors officially sought asylum in Europe in 2015. Many others remain under the radar.
Despite these realities, the government refuses to act. An amendment to the immigration bill, tabled in the Lords, was debated by the House of Commons on Monday. Introduced by Lord Dubs – who himself came to Britain to escape the Nazis in the 1930s – the amendment proposed that the UK take 3,000 Europe-based child refugees.
Despite dozens of abstentions and a few rebels on the Conservative benches, the government carried the day and the amendment was defeated. It has indicated that the UK will instead take 3,000 vulnerable children from camps in countries bordering Syria's unrelenting warzone.
Government ministers argue that agreeing to take those who have already travelled into European countries would encourage other despairing parents to send their children – alone – in the same direction. In other words, better to avert our gaze from those already trapped in dangerous conditions, in case others mistake a fleeting glance for a sign of friendship.
It is also said there are practical difficulties connected to ascertaining the real age of those claiming to be minors; that people as old as 30 will pose as children if they think it gives them a free pass into Britain. And, of course, there is a cost attached to resettling any refugees, let alone traumatised children.
None of those anxieties should be discounted. But the fact that they should have won the day is a desperate indictment of the government's entire approach to the refugee crisis – unsympathetic, unimaginative and narrow. Austerity has clearly forced significant cutbacks in 'Conservative compassion'.
It was only under intense pressure last year that David Cameron agreed to increase the overall number of Syrian refugees Britain would take to 20,000. The addition of 3,000 children from camps in the Middle East is welcome in and of itself, but it shouldn't be forgotten that only a fraction of the total have so far arrived on our shores.
The current deal takes us up to 2020. What on earth will happen in the meantime to children stuck in the Jungle or elsewhere, vulnerable to crime, abuse and radicalisation?
The more hysterical opponents of refugee resettlement see in the face of every Syrian child the whisper of a would-be terrorist. How much more likely is it, in fact, that by ignoring their plight we create the kind of resentment that might one day mutate into something more virulent?
Then there are the facile voices which proclaim the dangers of Islam per se and remind all and sundry – often via the anonymity of social media – that Britain is a Christian country by history and tradition, and should stay that way. In so doing they emphasise their obscene failure to practise what might once have been called 'Christian morality'.
Europol, the EU's criminal intelligence agency, estimated in January that up to 10,000 migrant and refugee children have gone missing after arriving in Europe. Many are believed to have fallen victim to criminal gangs. Meanwhile, our government looks away for fear that other would-be refugees might be fooled into thinking Britain cares.
Cameron et al must think again. For as things stand, the child refugees living broken, desolate lives in hellish corners of the continent could be forgiven for wondering if Western governments would have preferred them to have drowned in the Med.
Join our new commenting forum
Join thought-provoking conversations, follow other Independent readers and see their replies