It is joyous to see the biggest threat to life on this planet, climate change, finally being taken seriously
When the two powers that dump four in every ten tons of carbon dioxide into the atmosphere belatedly decide to get real, it is a happy day that many thought could never arrive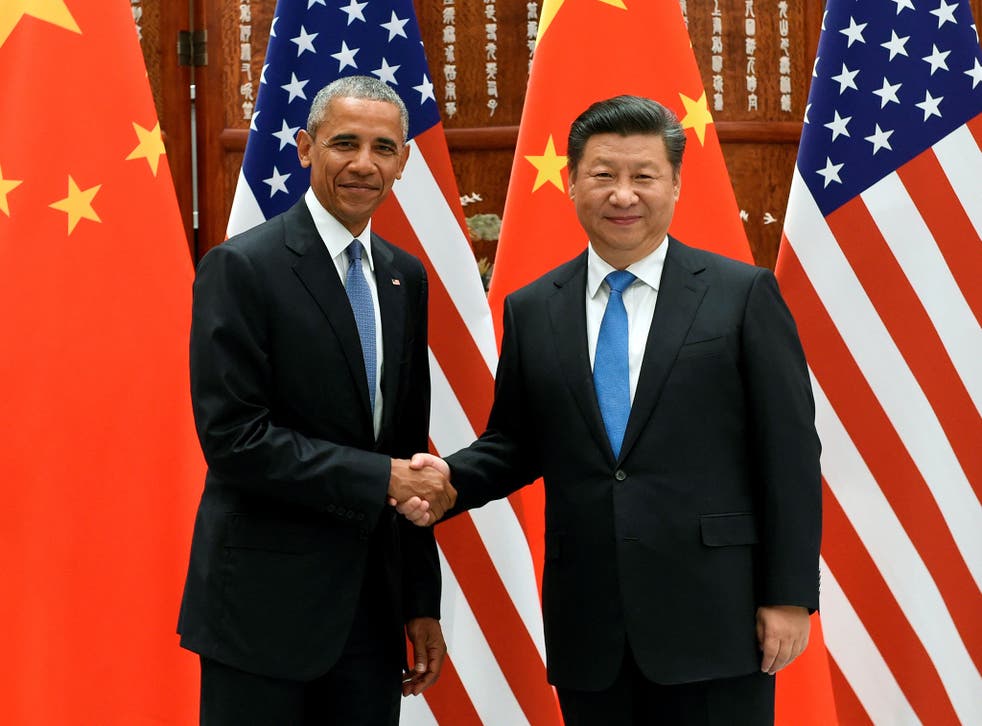 In the near quarter-century since the first efforts by the international community to limit climate change, there have always been two transcendent obstacles to progress: China and America.
No longer, it seems, as Presidents Barack Obama and Xi Jinping have signed up to ratify the Paris climate change agreement, the culmination of a process that took in a world tour of conferences since that first Earth Summit in Rio in 1992.
There, and at Kyoto, Copenhagen, Durban, Doha, Cancun and elsewhere, the rhetoric about our new Anthropocene era rarely matched any commitment to change behaviour. Cynics and climate change deniers were snide about the aviation fuel burnt to bring the diplomats and politicians together, mocked their lavish banquets and sneered at the multiple instances of hypocrisy, real or imagined.
Progress was, in truth, often illusory at these windy events. Well, we know now that an invaluable prize will soon be secured – the survival of normal human life on the planet.
For even if the direst estimates about climate change are wrong, and even if the science is flawed – as claimed by a vanishingly small section of expert opinion – reducing pollution and carbon dioxide emissions are no bad things in themselves. The world should long ago have proceeded on the precautionary principle, that is when the first warnings about melting ice caps and holes in the ozone layer were heard.
In the great scheme of life on earth, maybe a couple of decades doesn't seem an overlong timespan to achieve a deal that stabilises CO2 emissions: the question now is whether it may be too late.
In a world that has its share of existential threats to civilised values, it is joyous to see the biggest of all at last dealt with – with the seriousness it deserves. There is plenty to criticise in the Paris accord, and the implementation of promises made is yet to be witnessed of course, but when the two powers that dump four in every ten tonnes of carbon dioxide into the atmosphere belatedly decide to get real, it is a happy day that many thought could never arrive.
Join our new commenting forum
Join thought-provoking conversations, follow other Independent readers and see their replies