Michael Gove's blurred vision of a post-EU Britain
The Justice Secretary was good on jokes, thoughtful about principles but desperately thin on actual policy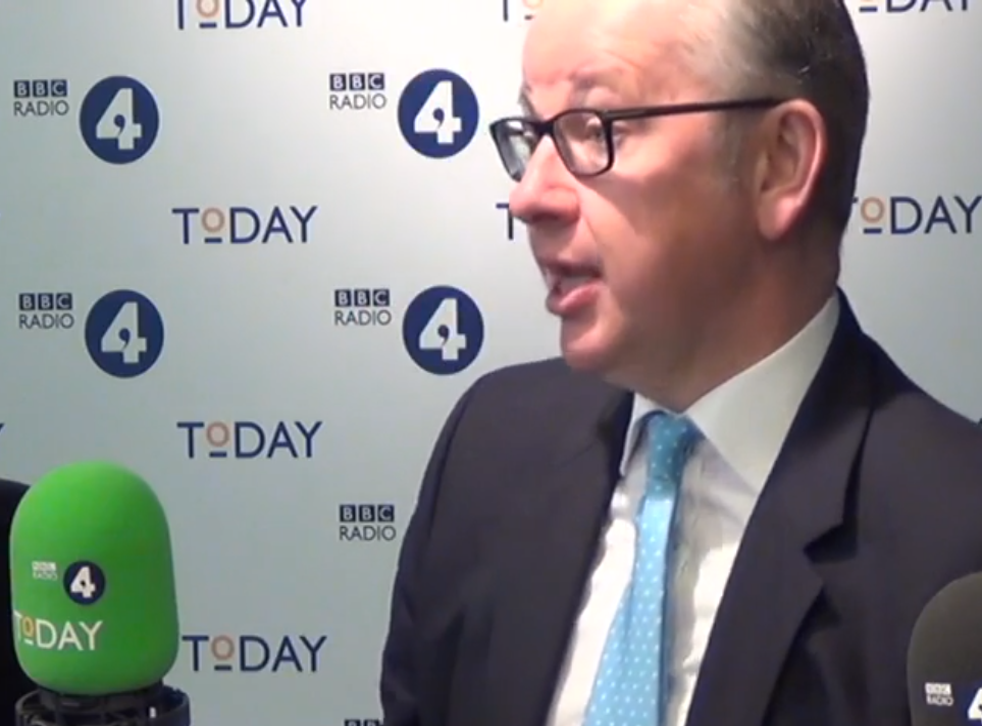 The Leave campaign complains that the Prime Minister and Chancellor are scaremongering about the consequences of British withdrawal from the European Union. So surely it is incumbent upon those who argue for Brexit to explain to voters why they are not proposing a frightening leap into the unknown.
Michael Gove, the Justice Secretary and Co-Convenor of Vote Leave, tried to discharge that obligation in a speech yesterday. It was a delightful speech, but it was hardly a persuasive and clear account of what life outside the EU would be like.
Mr Gove had sport with the idea that the UK would become "some sort of hermit kingdom, a North Atlantic North Korea only without that country's fund of international good will", but that is, of course, a wild exaggeration of a mild exaggeration, and it does nothing to rebut the Chancellor's industrial-strength economics the day before.
George Osborne deployed the full weight of the Treasury to warn against a loss of £4,300 per household by 2030 if we left the EU. That may be a high and arbitrary figure, but most economists agree that there is likely to be some economic loss from excluding ourselves from full participation in the Single Market.
It is no use Mr Gove or Boris Johnson complaining about project fear: they need to explain to the voters either why most economists are wrong – a large undertaking of advanced macro-economics – or why it does not matter. As in the Scottish referendum, the most convincing and honest position for those arguing against "the union" is: "poorer, yes, but free". Mr Gove and Mr Johnson seem just as reluctant as Alex Salmond and Nicola Sturgeon were to make that case. On 23 June, we hope the voters will draw the appropriate conclusion.
Join our new commenting forum
Join thought-provoking conversations, follow other Independent readers and see their replies