Passing the buck: The Government and Charity Commission are culpable in Kids Company's demise – and must be held to account
It is important that we get to the bottom of the charity's spectacular rise and fall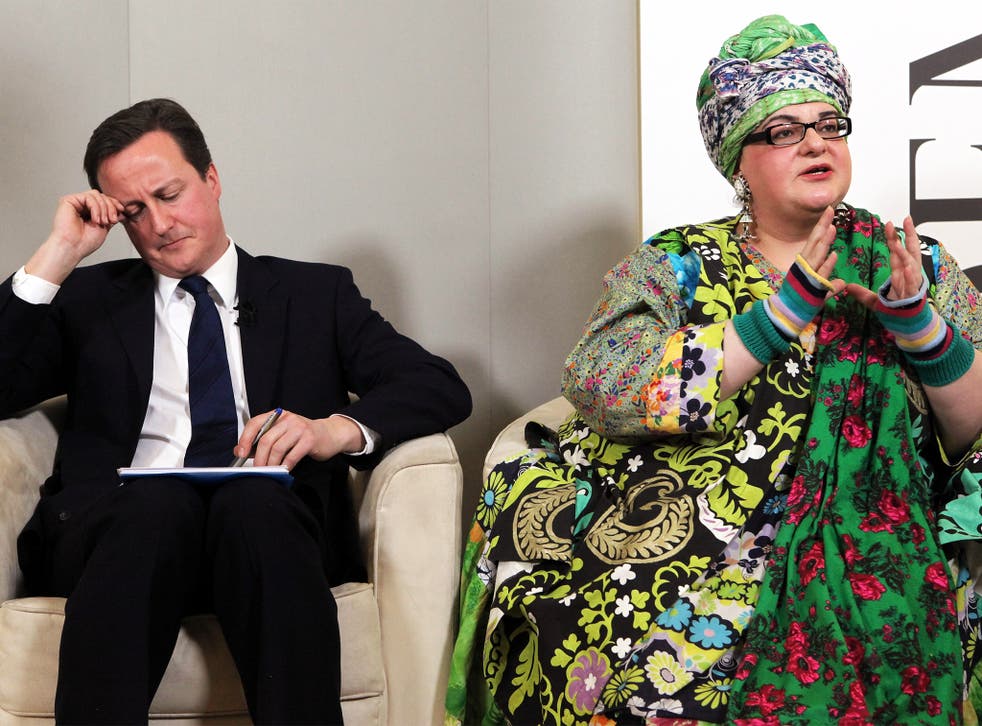 The drawn-out demise of the children's charity Kids Company has made for uncomfortable viewing, with claims of mismanagement followed by allegations that sexual impropriety on its premises was ignored.
In turn, the charity's highly charismatic chief executive, Camila Batmanghelidjh, has weighed in with suggestions that she has been deliberately thrown to the lions because she is, variously: non-Establishment, a woman, and knows uncomfortable secrets about powerful people's peccadillos. It is all fairly unedifying.
But it is important that, in time, we get to the bottom of why Kids Company rose meteorically and descended so dramatically. Equally, we must not rush to the conclusion that claims of maladministration at one charity are necessarily emblematic of the sector as a whole. Most charitable organisations do terrific work in often difficult circumstances and shouldn't do so under a pall of suspicion.
Indeed, charities have already had to contend with falling donations during the economic downturn and face further disgruntlement over the use of paid fundraising companies, some of which can be extravagantly pushy. Anxiety over the degree to which money is spent on "administrative costs" is fuelled by negative media reports, though fears are frequently overstated.
But while it is important that the charitable sector as a whole should not be discredited, the episode nevertheless raises some significant and wide-ranging questions about how charities operate, how they are regulated and what should be their relationship with the state.
Starting with charities themselves, the role of trustees must be re-examined. The fact is, too many individuals join boards because it offers a feather in the cap, or ticks a box on the CV. That is fine if they are prepared to do the job properly, but not all realise from the outset quite how time-consuming the role can – and probably should – be. In part, that reflects an ad hoc recruitment process, systematically done at some of the bigger charities, untidily so by those whose more meagre resources are at a premium.
The idea that trustees could be paid for their work may go against the grain in some circles, though it is permitted in some instances by agreement with the Charity Commission and may be worth considering more broadly. It has previously been suggested that payment can help to attract candidates both of higher quality and from a more diverse range of backgrounds. Payment may also help to underscore the responsibility – and liability – a trustee bears for a charity's performance.
As for the question of external oversight, the Charity Commission's role ought also to come under the microscope. For a charity with the status of Kids Company to have collapsed so spectacularly inevitably raises questions about regulation. To be fair, the Charity Commission (and its equivalent in Scotland, the Office of the Scottish Charity Regulator) oversees an enormous sector: there are more than 160,000 registered charities in England and Wales. Yet it has felt recently as if the Charity Commission's brow-furrowing focus on a number of Muslim charities and finger-wagging over some fundraising methods may have blinded the regulator to more fundamental problems regarding the way charities are held to account.
Finally, there is the role of the state. In the case of Kids Company, there is a strong suggestion that successive governments felt that the good publicity they garnered by association with the charity and its founder was too good to give up – even though concerns about its running seem to have been nagging for some time. That is simply unacceptable.
Government cannot have it both ways: encouraging charities to step in where the state is cutting back, yet passing the buck when things go wrong.
Join our new commenting forum
Join thought-provoking conversations, follow other Independent readers and see their replies