South Africa's demise is an affront to the memory of Nelson Mandela
South Africa is being suffocated by a despotic leader whose Lear-like tendencies have reduced his country to beggary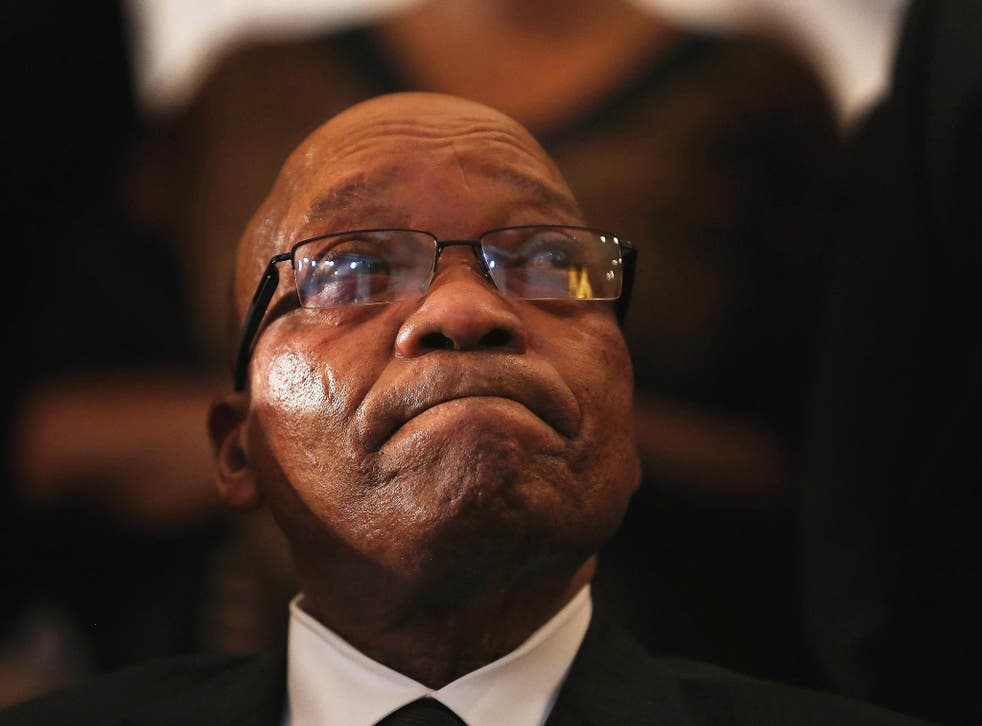 Not since OJ Simpson was charged with murder has a trial captivated global media quite like that of Oscar Pistorius. The former paralympian's murder of Reeva Steenkamp, his girlfriend, has prompted remarkable scenes inside and outside the North Gauteng High Court in Pretoria where his sentencing will soon be complete. But perhaps because of the limited bandwidth of international media, Pistorius's trial, gripping and emotive though it undoubtedly is, may have deflected attention from the bigger story in his nation.
Steadily, surely, and not very subtly, South Africa is being suffocated by a despotic leader whose Lear-like tendencies have reduced his country to beggary and betrayed the promise of its late moral and political giant, Nelson Mandela. Jacob Zuma is paradoxically weak, ineffective and self-serving, and utterly unsuited to the public office that he now obtains. If the first task of a government is to preserve the security of its people, and the second is to advance the cause of justice, the third is to steward the economy in a way that works for all. Right now, Zuma's appalling leadership – if it's worthy of such a label – is turning an economy that even recently was bubbling along well into a basket case.
South Africa's economy shrank by an annualised 1.2 per cent in the first quarter of the year, mainly because output in the mining and agriculture sectors on which it is so dependent has contracted. Ratings agencies are often stuffed full of self-serving apparatchiks who are best ignored, but there is something noteworthy in the fact that Fitch has affirmed its Triple B minus rating (one notch above sub-investment grade), while Standard & Poor have kept its rating just one notch above junk status. The rand has lost nearly 15 per cent of its value against the dollar in the past year.
The deeper cause of malaise in South Africa is that investor and business confidence has evaporated, and with good reason: nobody wants to invest in a country run by cronies. As we report today, the country's Constitutional Court has condemned Zuma for not paying back the public money he ludicrously spent on home improvements – his own home, that is. He could soon be charged with corruption, which would be shameful and deserved. He has always denied any wrongdoing.
Meanwhile, he is at loggerheads with his own finance minister, in a spat that makes the Blair-Brown era look positively harmonious; and at least five of his most senior ministers are said to have asked him to stand aside.
Being a highly vain egomaniac, the chances of this happening are minimal. One major problem is the lack of an effective opposition. The Democratic Alliance, the largest opposition party, has elected a thrilling black talent, Mmusi Maimane, 36, to be its leader; but it is widely and rightly seen as very much a white party, having won 22 per cent of the overall vote in 2014, but a mere six per cent of black people, in a country where they account for 80 per cent of the electorate.
With its neighbour Zimbabwe turning into China's first colony, and also fast spreading penury among its population, the plight of the southern tip of this vast, varied and exceptionally exciting region is currently in the hands of men wholly unsuited to high office. Prime among them is the cantankerous and cretinous Zuma, a man who makes his predecessor, Thabo Mbeki, seem a model of probity and good governance.
Dark clouds have gathered over the rainbow nation. Rumour has it that Zuma's colleagues in the African National Congress (ANC) – the party that so recently boasted Mandela – are thinking of mounting a putsch before his time is done in 2019. From the point of view of his people, it can't come soon enough.
Join our new commenting forum
Join thought-provoking conversations, follow other Independent readers and see their replies