Two by-elections this week will shed a blaze of light on our political future
Four party leaders – one of whom is a candidate in one of them – await the results of tomorrow's votes with more than usual trepidation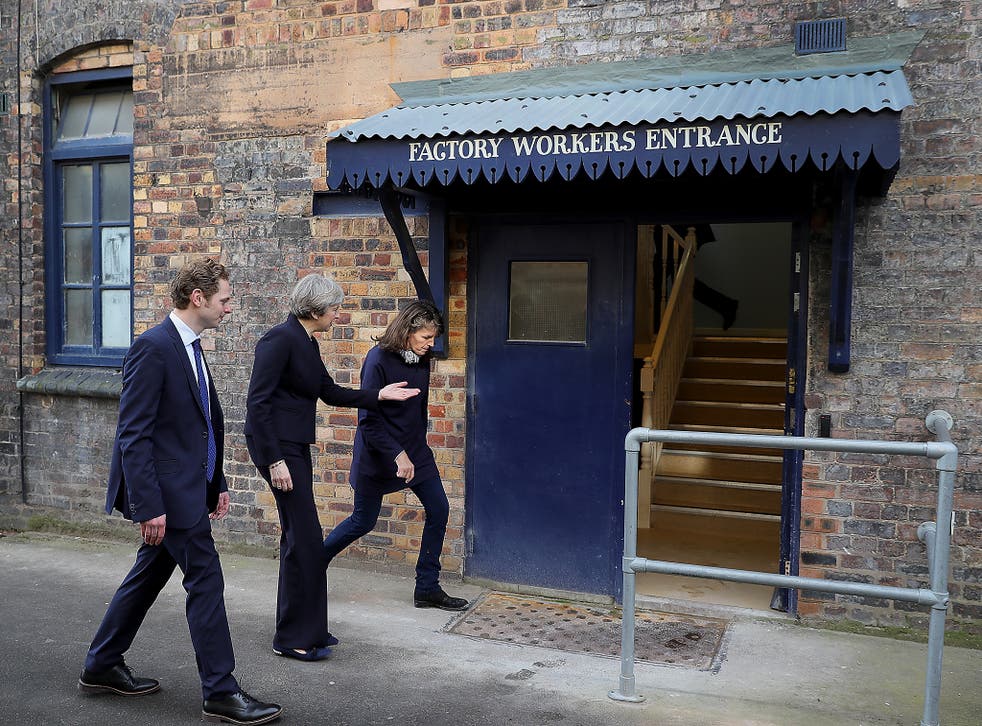 By-elections are like unpredictable fireworks that briefly light up the area around them. They may not have lasting effects – if seats change hands in a by-election, they often revert to the original party at the next general election. But they sometimes give us insights into that mysterious creature, much cited since last year's referendum: the will of the people. And they can act as catalysts for moods and movements in politics.
Tomorrow's contests will tell us four important things. One is the strength of Theresa May's honeymoon phase. She has been Prime Minister for seven months now, and the national opinion polls are still running strongly in her favour. However, in the other three contested by-elections since the referendum (not including Batley and Spen, in which the Conservatives and Liberal Democrats did not stand out of respect for Jo Cox, the murdered MP), the Conservative share of the vote has fallen.
If the Conservative candidates increase their share of the vote or even win in either seat, that would increase Ms May's authority in her own party and in the wider country. A government party gaining a seat at a by-election is rarer than a politician saying "I don't know". In Copeland, where the Tories have the stronger chance, it would mean overcoming local concerns about the maternity unit at West Cumberland Hospital – after Ms May again failed to guarantee its future at Prime Minister's Questions today.
The second piece of information the results will provide is of the state of Labour's support. In normal times, Labour should hold both seats easily, but these are not normal times. Indeed, the by-elections have been caused by the obvious lack of faith in the party's future on the part of the two former MPs, Jamie Reed and Tristram Hunt, who have resigned to take employment elsewhere.
If Labour does hold them, it will be possible for Jeremy Corbyn's supporters – who re-elected him only five months ago – to insist for a while longer that he will be able to turn around a situation that still looks dire.
Then, of course, we have to judge what it would mean if Ms May is strengthened in the balance of power between her and Mr Corbyn. It has been argued that Labour's weakness means that the Prime Minister has an incentive to turn to the right, because she sees the main threat to her position coming from the hard Eurosceptic wing of her own party. It could equally be argued, however, that, if she is confident of increasing her majority in the next general election, that might give her the confidence to cleave to her true Remainer beliefs and to seek a softer Brexit than her negotiator's rhetoric currently implies.
Third, the result in Stoke-on-Trent Central could mark the end of Ukip, or it could give it a new lease of life. The party was never going to have a better post-referendum by-election opportunity. Stoke voted strongly to leave the EU, and Paul Nuttall, the party's new leader, decided to contest it himself. Since then, however, things have gone badly for him. He had not even moved into the temporary address in the constituency that he gave as his home on his candidate's papers, and he has been mired in controversy about whether he was at the Hillsborough stadium disaster and lost friends there ever since.
Fourth, Tim Farron will learn more about the revival of his party. Whereas the other three parties have all lost vote share in recent by-elections, the Liberal Democrats have gained ground in all of them. Neither of tomorrow's contests looks propitious for them – and certainly nothing on the scale of well-educated, Remain-loving Richmond Park, which Sarah Olney took from Zac Goldsmith, the former Tory, in December. All the same, even in places such as Copeland and Stoke, which voted Leave, a large minority voted to stay in the EU, and the Lib Dems could pick up support from those people disappointed with Labour's support for Ms May's European Union (Notification of Withdrawal) Bill.
The blue touchpaper has been lit. Soon we will be able to see more of our hidden political future. Let the fireworks begin.
Join our new commenting forum
Join thought-provoking conversations, follow other Independent readers and see their replies