The future of the NHS requires an informed debate from the public and politicians alike
There are, as there always have been, trade-offs between types of care, between types of patient, geographical areas, and class. We can vary the weights given to public health, cancer care, social care, mental health or NHS dentistry, to name but a few topical cases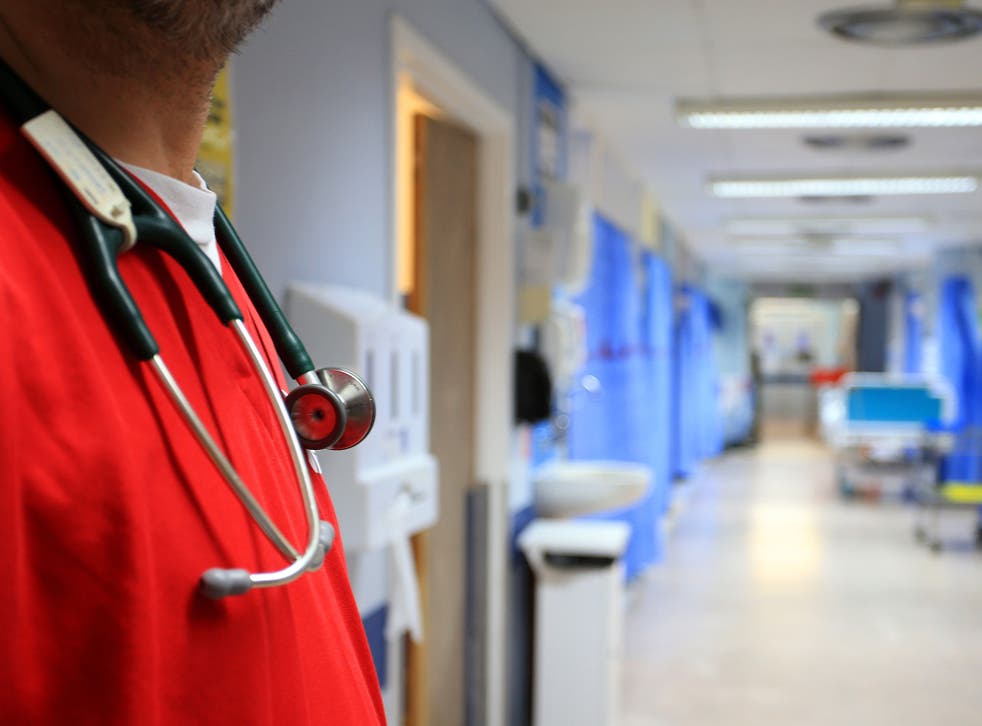 Theresa May was, we now learn, not quite offering the public the whole picture on last winter's NHS crisis when she declared that the service "was better prepared for winter than ever before". That might have been strictly true, but it can only have meant that previous preparations were even more inadequate than the slightly panicky measures that minsters took to prevent a worse collapse in healthcare.
It seems, in fact, that even postponing many thousands of elective procedures (presumably the "preparation" the Prime Minister referred to), wasn't sufficient to prevent a record number of patients being forced to wait in corridors and ambulances. In some cases there were serious, possibly lethal, results. NHS hospitals had never been closer to, and beyond, capacity before. That was in part a product of high demand, but also an inevitable consequence of the squeeze on bed numbers. No amount of emergency preparation could overcome those fundamentals.
The Government's answer to all of this – repeated again in his Spring Statement by the Chancellor – is that they have devoted huge sums to the NHS; that an extra £20bn has been committed to it since the 2015 general election; that more will be forthcoming in due course; and that the Labour Party has made a mess of the NHS in Wales. Leaving aside the last, rather tired, debating point (it may be true, but it doesn't make the English NHS OK), it is certainly true that the health service consumes huge quantities of public money, and increasing amounts. Historically, however, the real-terms increases in health funding are running at extremely modest levels; even under Margaret Thatcher, who chose not to use the NHS herself, health spending rose more quickly than since 2010.
Past Conservative and Labour governments have been right to look to increasing efficiency, and to selective and careful outsourcing of non-core tasks to make the NHS more effective. For generations, too, patients and minsters alike have relied on the goodwill of hard-pressed health professionals to carry the NHS under exceptional conditions. Theresa May and the Health and Social Care Secretary Jeremy Hunt are usually generous in their thanks to the staff, and no doubt sincerely. What they do not say much about is how they propose permanently to take the NHS out of its periodic crises and into a model of stability and financial sustainability. Relying on contracting-out services and the goodwill of the workforce is not enough.
The challenges are daunting, and the financial demands immense. The demographic demands on the NHS are well known, and the costs of lifesaving and life-enhancing new medicines and treatments can sometimes be extremely high, even in relation to the great human benefit that they bestow. Every new breakthrough in fertility treatment, for example, creates its own demand. Sometimes, as with the latest rapid tests for prostate cancer, scientific progress can save money, but usually it is the other way round. Brexit, an issue that intrudes into virtually any public debate, can only worsen the situation, by depriving the NHS of a supply of trained staff, and by depressing trade, economic growth and the funds available to the Treasury.
Resources, then, are a crucial issue, and striking the right balance between them and the public's demands for quality care has never been properly debated. Yes, arguments about the NHS provoke fierce passions and heated debate, and that is the best way for an Opposition, including Labour's spokesman Jonathan Ashworth, to hold ministers to account. It is wrong to conclude that the NHS can be taken "out of politics" or even that that would be a good thing, and it is unrealistic in any case when the Labour Party makes so much capital out of it. What is required is that the terms of the debate need to be better drawn and understood by the public and parties alike. Our politicians could be better at that. There are, as there always have been, trade-offs between types of care, between types of patient, geographical areas, and class. We can vary the weights given to public health, cancer care, social care, mental health or NHS dentistry, to name but a few topical cases. We can increase taxes on sugar, salt and fat. It is a long list of issues, and they go way beyond the simple question of higher taxes or lower spending, or NHS "privatisation". Yet all are debated in isolation and usually in conditions of panic.
NICE has performed an outstanding job in the practical business of rationing new treatments, and its work is, in fact, supported on a cross-party basis. Yet it too works under a set of priorities that are not settled. They could be brought closer to clarity by informed public debate, if such a calm deliberation was allowed to proceed. Trouble is, too many arguments about the NHS are seized by crises, as we witnessed all too much last winter – and no doubt will again next winter.
Join our new commenting forum
Join thought-provoking conversations, follow other Independent readers and see their replies