Election 2015: David Cameron's is more focused on painting a false picture of Labour than the truth about the country
He'd rather speculate on who will replace him than say what he can deliver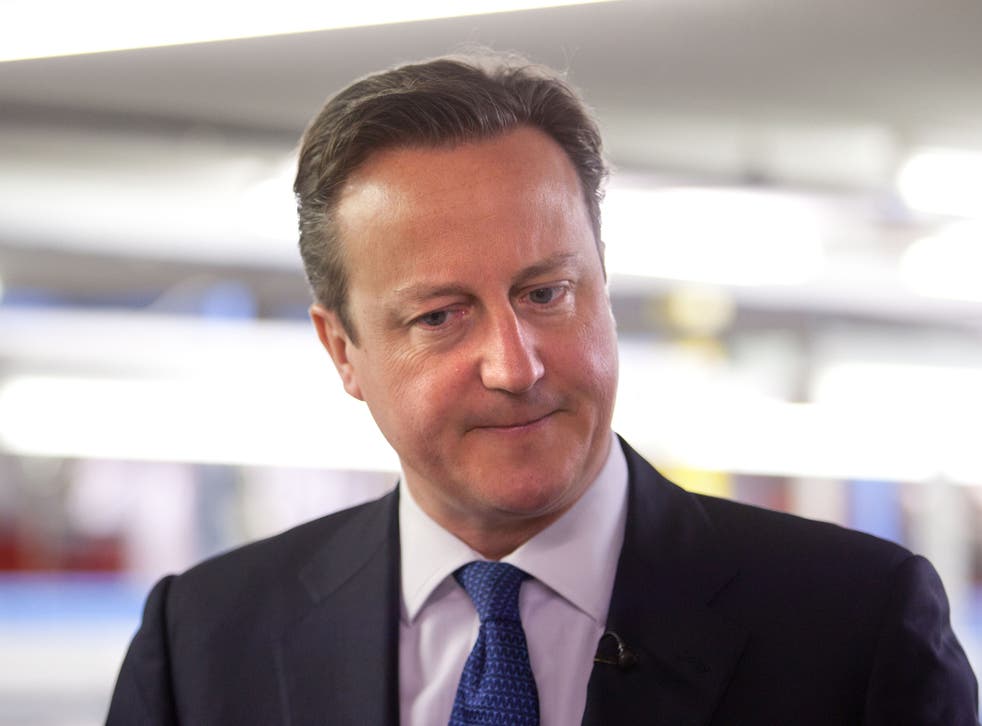 David Axelrod, the strategist behind Barack Obama's campaigns for the White House, likes to describe running for President as an "MRI of your soul".
And, although Britain is not a presidential system, none of us are in any doubt that this general election will test and reveal the character of all the party leaders.
This is the tightest, most unpredictable, fight for a generation. There will be many twists and turns before polling day, but some of the essential qualities of this election are already becoming clear.
There is something not quite right about this Tory campaign. And the truth is, I think David Cameron knows this too. He was elected as Tory leader on a platform of modernisation and change but has failed to deliver either. And now he has been forced into running a minimalist core-vote campaign strategy that is speaking over the heads of the voters and sinking below the standards most of us had hoped for in this election.
He seems content to be presiding over a campaign that is more focused on painting a false picture of Labour than telling a real story about the country.
As the starting gun was fired on this campaign, Mr Cameron was signing off expensive poster campaigns with scare stories about a non-existent coalition between Labour and the SNP. This suggested he has little faith in securing a Tory majority and even less faith in his ability to offer a positive vision for Britain.
He seems more willing to speculate on who will replace him as leader than articulate what he can deliver as Prime Minister. On issues fundamental to our national interest, Mr Cameron can't tell voters whether he would vote in or out in an EU referendum or what specific reforms he wants to achieve in Brussels. And yet in the week that he launches his party's election campaign platform for Britain, the Prime Minister chose to reveal that he will stand down during his 'second term' before voters have been given the chance to deliver their verdict on his first.
So this election is a battle between two different visions for how our country succeeds. But it is also a battle between two different kinds of leader.
Ed Miliband believes the most powerful force in politics is not how much money you have or how many posters you can buy - it's the idea that Britain only succeeds when working families succeed.
So we are fighting this election the only way we can, the only way we know. We know our task is to listen, engage and hopefully convince the voters that Labour has a better plan.
In Westminster, politicians and pundits like to convince themselves that the voters have been following this campaign for months already. But millions of people are only now starting to take notice - so the next six weeks will be crucial. That is why Mr Miliband has made it a priority that we reach our unprecedented target of four million doorstep conversations before May by working doorstep by doorstep, community by community, and city by city. We know that in this campaign, where trust in all politicians remains so low, those doorstep conversations are much more potent than billboard posters.
Last Thursday, people came to understand why Mr Cameron has been going to such lengths to avoid a head-to-head debate with Mr Miliband.
On Thursday we will at least get the chance to see them standing on the same platform, along with other party leaders.
I expect the Prime Minister will perform better than he did last week. After his extraordinary indifference towards the rise of food banks and prevalence of zero-hours contracts, his advisors will have warned him about the risk of appearing out of touch with contemporary Britain, so he'll be practicing hard to appear as if he understands voters' concerns.
But I still believe that the more people see of Mr Cameron in this campaign, the more he looks like a prime minister who wants to run the country, not change the way the country is run.
By contrast, Mr Miliband is a leader optimistic about the change we can make to this country - and realistic about the challenge of convincing voters to trust any politician in this low-trust, high-cynicism environment.
He is offering big ideas for the future, he will stick to his principles no matter what is thrown at him, and he has deep reserves of decency that he will not leave at the door to Downing Street.
The battle is on. Be in no doubt: Labour is in it to win it so that, together, we can change Britain.
Douglas Alexander is chair of Labour's election strategy chief
The Independent has got together with May2015.com to produce a poll of polls that produces the most up-to-date data in as close to real time as possible.
Click the buttons below to explore how the main parties' fortunes have changed:
All data, polls and graphics are courtesy of May2015.com. Click through for daily analysis, in-depth features and all the data you need. (All historical data used is provided by UK Polling Report)
Join our new commenting forum
Join thought-provoking conversations, follow other Independent readers and see their replies