Energy bills, the Big Six and the scandal of people dying of cold in their own homes
The Prime Minister admits that elderly people perishing in cold homes is a 'standing rebuke'. So why doesn't he act and force suppliers to cut their prices?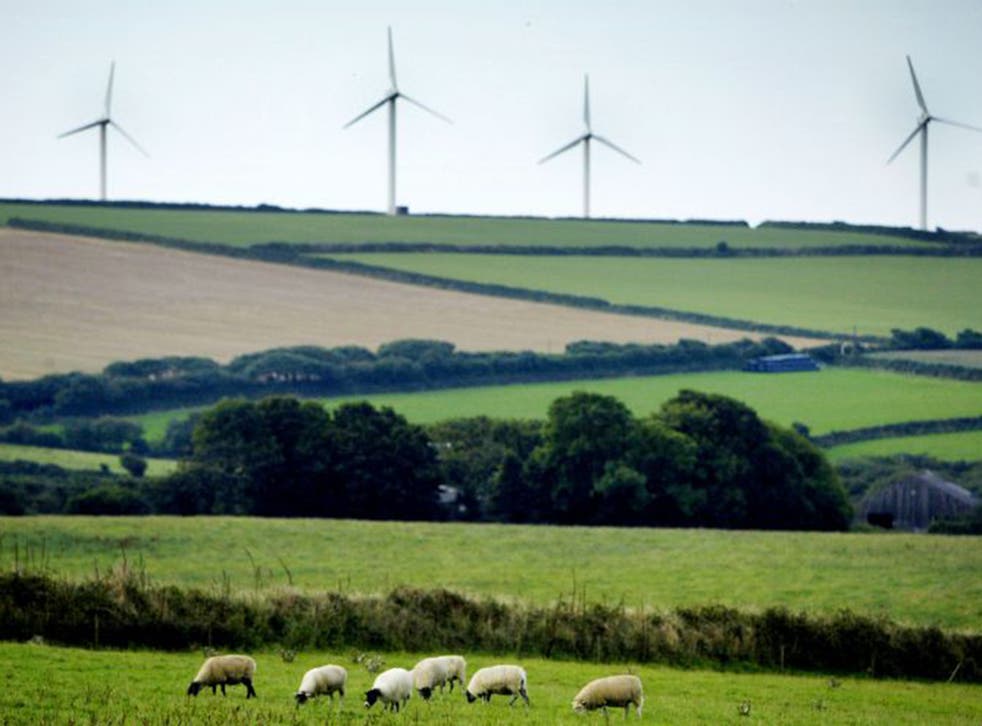 This weekend, people will die of cold in their own homes – in this, the world's fifth-largest economy – because they cannot afford to pay the high prices charged by energy companies.
Though the cost of fuel to the Big Six has tumbled, they have not cut prices to match. And, rather than make them do so, the Government has turned its fire on clean, renewable power.
It is a great, if underpublicised, scandal. Every seven winter minutes, it is authoritatively calculated, an older person dies from the cold. Even relatively mild January temperatures increase heart attacks and strokes and now – with winter finally taking hold – Public Health England is officially advising pensioners to turn up their heating.
But they can't afford to. Nearly two-thirds of over-65s told a survey last week that they would be likely to cut back on their energy usage instead, with more than half apparently struggling to pay their bills. And it's not only the elderly. More than five million British households live in fuel poverty and a higher proportion have to devote more of their incomes to energy than in any other EU country except Estonia.
This year should have brought some relief. The wholesale price of fuel – which makes up nearly 50 per cent of household energy bills – has crashed over the past two years: the cost of gas to the suppliers has halved. But bills, which previously shot up like a rocket, have only drifted down like a feather.
Until last May's general election, the Big Six companies said they could not cut prices for fear of being caught by Ed Miliband's planned price freeze. Immediately after the unexpected Tory victory, the new Energy Secretary, Amber Rudd, wrote to ask them to do so – the response was minimal while their costs have continued to plummet. Dermot Nolan, the chief executive of Ofgem, the energy regulator, has joined the chorus calling for reductions.
Eco-friendly cities: in pictures

Show all 10
The Big Six point out that they buy their fuel over extended periods, evening out fluctuations. But last summer the Competition Commission concluded that they were overcharging households by a staggering £1.2bn a year. An unofficial survey suggests it is now almost £3bn.
You would expect top-level outrage, wouldn't you? But the Prime Minister merely said last week that bills were "not falling as fast as I would like". Admittedly, an inquiry is due shortly to propose ways to increase competition, but the Government's real ire has been reserved for comparatively blameless renewables.
Since the election, ministers have implemented, or announced, at least nine measures to restrict them, from ending subsidies for onshore wind to scrapping targets for zero-carbon homes; from ending tax breaks for community renewables projects to slashing feed-in tariffs for rooftop solar power. The reason given? To keep down household energy bills.
This is just the latest sign that they have swallowed the line advanced by the energy companies when they were rapidly raising prices a few years ago. Government subsidies for green energy, they kept saying, were largely responsible – even though the Department of Energy and Climate Change's own figures show that they caused less than a tenth of the rise.
The public never bought the spin: 75 per cent of respondents told a poll they didn't believe it. The Prime Minister did, reportedly calling for an end to the "green crap". And he seems to believe it still. On Tuesday, he told the Commons Liaison Committee: "Every penny that I put into these technologies is a penny that goes on someone's electricity bill."
Well, he's right about one thing: only pennies are involved. Effectively shutting down onshore wind will save just 30p on a £1,300 average annual electricity bill, while (now slightly modified) plans to almost eliminate subsidies for rooftop solar would have cut it by just £1.20. The cost of supporting renewables makes up only £50-£70 of that £1,300 (official figures vary). So even eliminating all support – with all that would mean for the battles against climate change, air pollution and unemployment (as they are much more job-intensive than fossil fuels) – would save well under half of the £175 reduction that, it was estimated last week, energy companies could deliver by fairer pricing.
Another £35 goes to improve energy efficiency, mainly by insulating poorer people's homes. It used to be more, but this was one of the main victims of the "green crap" episode. While the poor got less, the Big Six reaped a bonanza, saving £2bn by having to take fewer, cheaper conservation measures. And, almost six months later, several of them had together failed to pass on to 3.7 million of their customers the £50 it was supposed to save them.
Insulation is important: the leakiness of British homes wastes so much energy that bills are among the highest in Europe, even though our prices per unit are among the lowest. In 2013, David Cameron pledged to make ours the continent's "most energy-efficient country". But energy-saving measures have been scrapped even faster than ones supporting renewable power.
The Prime Minister gets testy when (as at last week's hearing) he is accused of not living up to his professed green ambitions. He seems to believe that he is fulfilling them, suggesting, not for the first time, that he is in denial about what is really happening.
Perhaps reality is finally beginning to dawn. Last week, he called the "winter deaths" a "standing rebuke". He should accept it as such, take action and target the real culprits.
Join our new commenting forum
Join thought-provoking conversations, follow other Independent readers and see their replies