The ENO has introduced a new dress code, but why shouldn't we dress up for the opera? It's fun!
A week in arts: Why young people should don their gladrags for a big night out, psychedelia on TV and outdoor concerts move indoors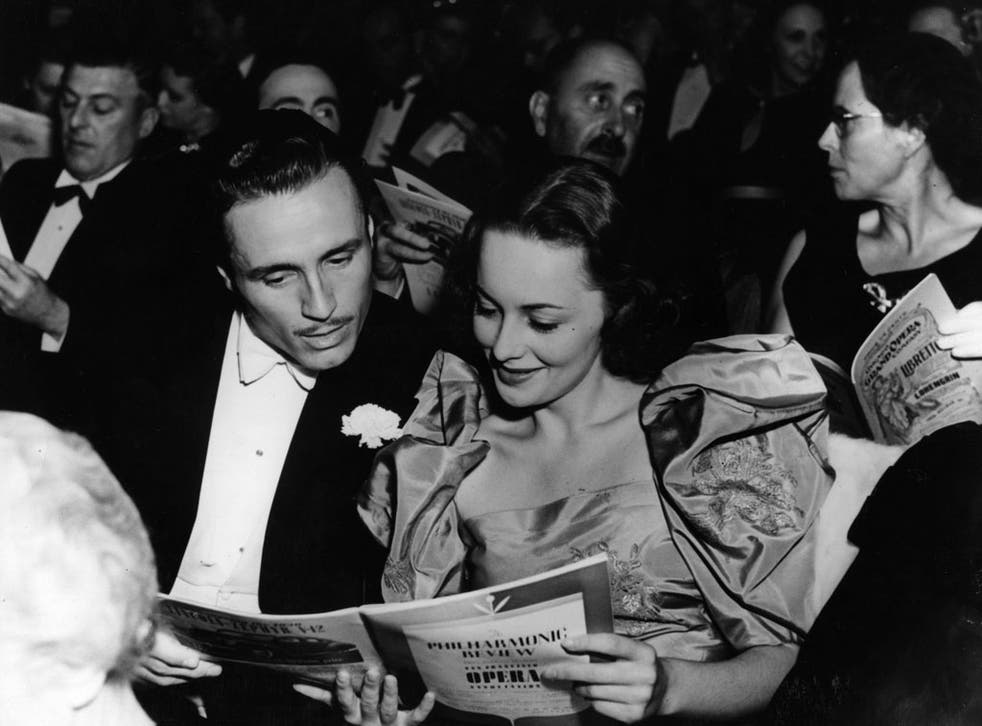 There was quite a special night at the Royal Opera House last Monday. A group of invited guests, sponsors, celebs and some lucky journalists, of whom I was one, was treated to a short performance by some of the Royal Opera House's biggest opera and ballet stars in the intimacy of one of the House's small studio spaces, as part of the season-launch announcement.
This was followed by a few words by the newish head of the Royal Opera, Kasper Holten. Mr Holten gave the usual spiel about the large number of cheap seats actually available in the House with a reputation for expensive seats, but then added a very unusual and ostensibly quite politically incorrect instruction to new opera-goers, especially the young: "So come on, dress up and come to the opera."
Yes, you did read it correctly and I did hear it correctly. Dress up. It was, of course, in part a wry rebuttal to rival London company, English National Opera, which last week launched its own scheme to woo young audiences, called "Undress for the Opera". The ENO was saying that young opera-goers could wear jeans and trainers.
But it was more than a friendly rebuff to a rival company that Mr Holten was making. He was challenging what has become an orthodoxy in the arts, the belief that younger audiences don't like dressing up for an evening out at the performing arts.
I'm not sure which particular young people whispered this in the ears of the older people running arts venues, particularly, but not exclusively, opera companies. But the evidence doesn't back it up. Take the success of Secret Cinema, in which audiences largely comprised of twenty- and thirtysomethings dress to the nines to go to a secret location to watch a classic movie. Even at rock gigs, there might not be what you would call dressing up, but there is certainly a uniform worn which differs according to the band, and there is sartorial effort made.
Of course, audiences should be able to wear whatever they want, and be as casual as the want. But I wonder if years of emphasising this have given the impression that there is nothing special about a night at a big arts event. A trip to the opera or theatre, a concert, even a film, is a night out, hopefully a big night out, and people might be keener to dress up for it than those preaching the orthodoxy think. So I will watch how much success the Royal Opera has, if anything more keenly than I will watch what success the ENO has. It strikes me that one way to catch that elusive new audience is to say, "this is one hell of a night out, put on your gladrags and come and see something special."
When 'Blue Jay Way' was 'Grey Jay Way'
The reshowing of the Beatles' 1967 TV flop Magical Mystery Tour and an accompanying Arena documentary on the BBC have caused people to remark that the film looks better now than it did when it was first shown. A youthfulness, a freshness, a Monty Python-anticipating surreal quality and a nostalgia for psychedelia have all been cited. But surely the real reason for its cool reception in 1967 is much less complex. Back then, most people watched the TV film on black-and-white sets. And psychedelia looks pretty awful in black and white.
Al fresco arias find a home on the astroturf
I went to Poole in Dorset to catch the opening night of the Bournemouth Symphony Orchestra's season. The BSO is a rather special orchestra, not least because of the vast area it has to cover – from Bournemouth to Cornwall. It is currently winning plaudits for its excellent performances under principal conductor Kirill Karabits. One thing I learned in Poole about the BSO did intrigue me. Each year it holds a series of "Indoor Outdoor" concerts. This is basically a classical music festival indoors. The seats at the Lighthouse arts complex in Poole are taken out, artificial grass is put down, audiences can bring picnics, and the show can go on in the warm and the dry, whatever the weather. Some enterprising promoter should try the same idea with pop. It could strike fear into Glastonbury.
Join our new commenting forum
Join thought-provoking conversations, follow other Independent readers and see their replies