EU referendum: Grassroots groups campaigning for Brexit still lack a leader
The nation is getting bored - we really do need to get it over with soon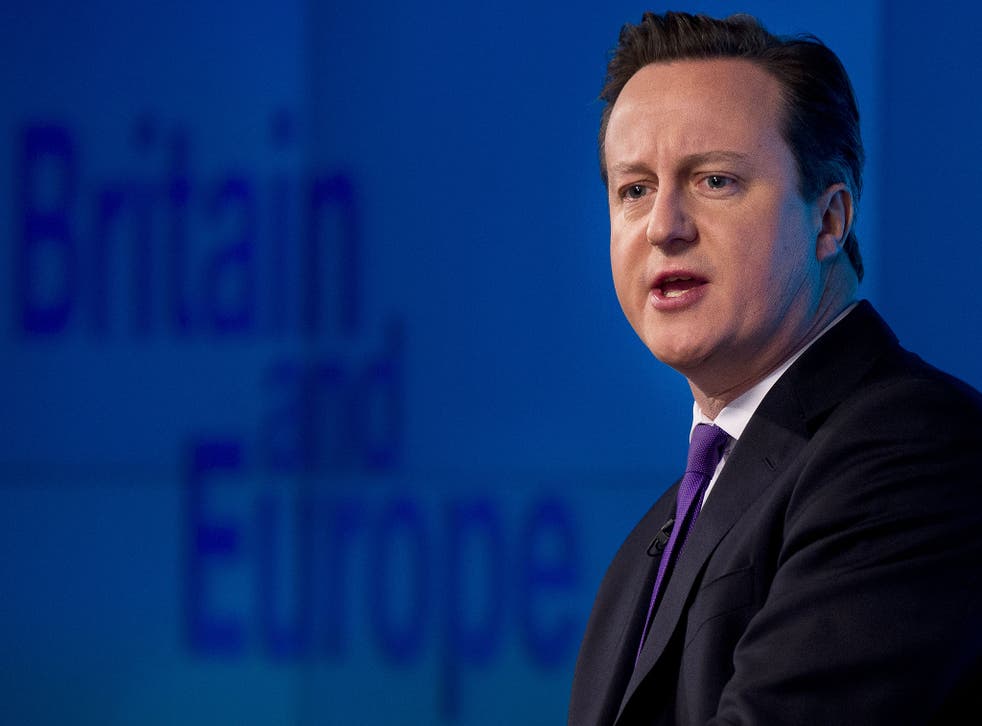 The latest Tory row over Europe – and there have been innumerable examples stretching back over many decades – is odd, even by their arcane standards. The Tory grassroots' accusations of David Cameron's "disrespect" to them are understandable given their party leader has told his MPs to vote with their hearts, rather than pay much heed to Conservative constituency associations. The objection has a slightly gangland feel, posing a veiled threat to deselect Tory MPs and ditch Mr Cameron himself, but leaving Mr Cameron with the Burkeian high ground in his stressing of the rightful independence of parliamentarians.
And yet the use of a referendum to decide the issue, rather than a vote in the Commons, makes this particular scrap more of a charade than most. Tory MPs will have just one vote each, as will we all. The lesson of history is that, provided the debate isn't diverted by immigration scares or the Government's record, the public generally side with the political faces they trust, which usually means the centre.
Mr Cameron will be lined up with Jeremy Corbyn (a centrist for these purposes), Hilary Benn, George Osborne, Nicola Sturgeon, Tim Farron, John Major, Tony Blair, Gordon Brown and most of the various front benches.
And who will they be up against? Well, whoever can be persuaded to share a platform with Nigel Farage: it could be Boris Johnson if they're lucky, or Michael Gove if they're having a really good day.
The truth is that members of the cabinet, backbenchers of all parties, activists and voters all made their minds up on the referendum months, if not years, ago. The PM's deal with Europe will make little difference in or outside of the commons. Few wanted a referendum outside of the Eurosceptic wing of the Tory party. The nation is getting bored. We really do need to get it over with soon.
Join our new commenting forum
Join thought-provoking conversations, follow other Independent readers and see their replies