EU referendum opinion polls: Is Brexit starting to run away with it?
Our Chief Political Commentator assesses yesterday's EU referendum polls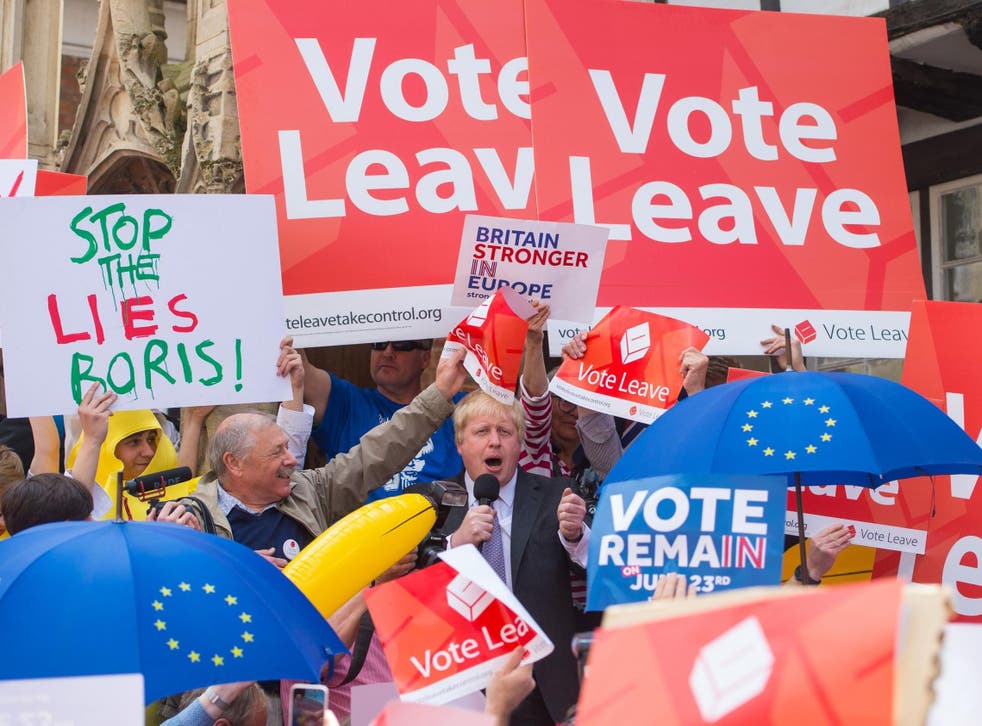 It is too early to panic – or to celebrate – yet. Three polls in a week showing leads for Leave could be significant. Especially as two polls published yesterday showed shifts in favour of Leave.
The most striking was ICM's phone poll, which showed Leave up seven percentage points to 52 per cent, and Remain down seven to 48 per cent. It was striking because it was such a large change over just two weeks, and because phone polls tend to be more favourable to Remain.
Only two phone polls have put Leave in the lead before, and one of those was a special one commissioned by YouGov to investigate the differences between phone and online polls. It was carried out over an unusually long period, in order to get hard-to-reach respondents.
EU Referendum: Latest Poll
Yesterday's ORB phone poll also showed a shift towards Leave, a four-point swing in a week, but with Remain still ahead, by 53 per cent to 47 per cent. Another poll, also carried out by ICM, but online rather than by phone, showed no change. It also showed Leave slightly ahead, 52 per cent to 48 per cent, as online polls have tended to do.
It may be that the shifts in the phone polls happened because they were carried out over a Bank Holiday weekend – pollsters' folklore is that such polls can throw up odd results. That there was no change in the online poll suggests either that there was a Bank Holiday effect on the phone polls, or that the changes are simply random variation.
All that can be said with certainty at this stage is that support for Remain does not appear to be growing, with little more than three weeks to go.
The four most recent EU referendum polls
ICM phone Remain 48% -7 Leave 52% +7 Fieldwork 27-30 May, change since 13-15 May
ICM online Remain 48% ±0 Leave 52% ±0 Fieldwork 27-30 May, change since 13-15 May
ORB phone Remain 53% -4 Leave 47% +4 Fieldwork 25-29 May, change since 11-15 May
BMG online Remain 50% +1 Leave 50% -1 Fieldwork 20-25 May, change since 22-26 Apr
Join our new commenting forum
Join thought-provoking conversations, follow other Independent readers and see their replies