Even if your GCSE results are good, don't commit yourself to years of academia too quickly
Sure that apprenticeships are only for manual labour? My creative media job proves that isn't true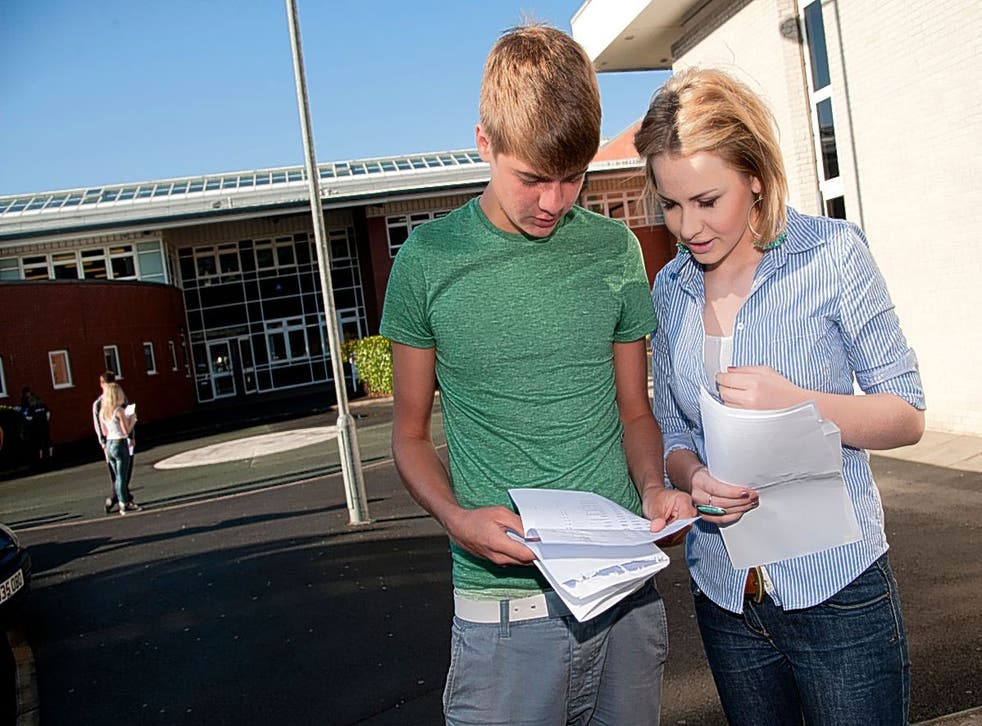 This week, as students across the country open their GCSE exam results, many will be doing so with fear and trepidation. For me, there was no excitement or anticipation on results day; all I ever felt was a foreboding feeling of dread.
Unlike many, I wasn't concerned about the letters on the page. I didn't want to go to university and I didn't know what I was going to do. All I knew is that pursuing academia wasn't for me.
Fast-forward and today I'm working as an apprentice in one of the most exciting creative agencies in the country - but the path here was not smooth. I started my journey at a state comprehensive where I was encouraged to continue with my studies because my test results were always good, but I felt increasingly sure that there was no obvious way for me to cultivate my talents through education. My time at sixth form was the most confusing of my life; writing essays and taking tests was increasingly uninspiring. I knew that if I attended university it would be for the wrong reasons.
I decided to take a year out of education after the completion of my AS Levels, in search for any sort of guidance or alternative path that suited my learning style. While friends completed their studies and headed off to further education – most because, in their own words, "What else is there to do if you're not going to university?" – I held back. And it was only after months of searching for full time jobs that I decided to try my hand at an apprenticeship.
Where to begin, though? I assumed there were no apprenticeship options outside of manual trades, having only been anecdotally aware of courses in plumbing, or building, but I quickly learnt that there were hundreds of choices. Through a company that helps to link up people like me with apprenticeships in less conventional industries, such as media and advertising, I was pointed in the direction of Grey London. I applied via the National Apprenticeship website and after a daunting but inspiring assessment day of tests, group work, presentations and interviews, I found out that I'd landed the role. The crippling feeling of falling through the vocational cracks felt as if it was finally being lifted.
Over the course of a year, I will gain experience in four of Grey London's departments (production, digital, account management and strategy) along with three other apprentices.
I've been welcomed and treated like any other employee, and I've been involved in all aspects of work a junior would. After the year is up, I will have a nationally recognised qualification under my belt and will be assigned to whichever department suits my skills best.
Six who went against the grain

Show all 6
As thousands of people open their exam results this week, hot on the heels of the A Levels a few days earlier, I can't stress how important it is to support alternative routes into work. Increasing diversity in the jobs market is incredibly important, especially in an environment where graduates are saddled with skyrocketing amounts of debt. To pay back that amount when you went to university for the wrong reasons in the first place is a bitter reality that too many feel they have to face.
Many students remain trapped in a system that doesn't offer support to choose a different route. I know if I had been aware of how many different options there are available for young adults, through work placements and apprenticeships, my time through school could have been a lot more enjoyable. To students who aren't sure that they want to spend three years of their lives taking further exams in the future, even if the letters on the page seem to tell you that you're a good candidate for academia, I say: there's a much greater diversity out there than your school has made you aware of, and companies across the country are only widening it. Apprenticeships aren't just for manual labour; they could be your ticket into a creative industry you never knew was happy to support school leavers. And that ticket will certainly cost you a hell of a lot less than a degree.
Join our new commenting forum
Join thought-provoking conversations, follow other Independent readers and see their replies