Ewan McGregor didn't do women a favour by ditching Piers Morgan on the GMB sofa – he let us all down
By choosing to be nothing more than a keyboard warrior, McGregor took the coward's way out. He should have taken Morgan to task for what he said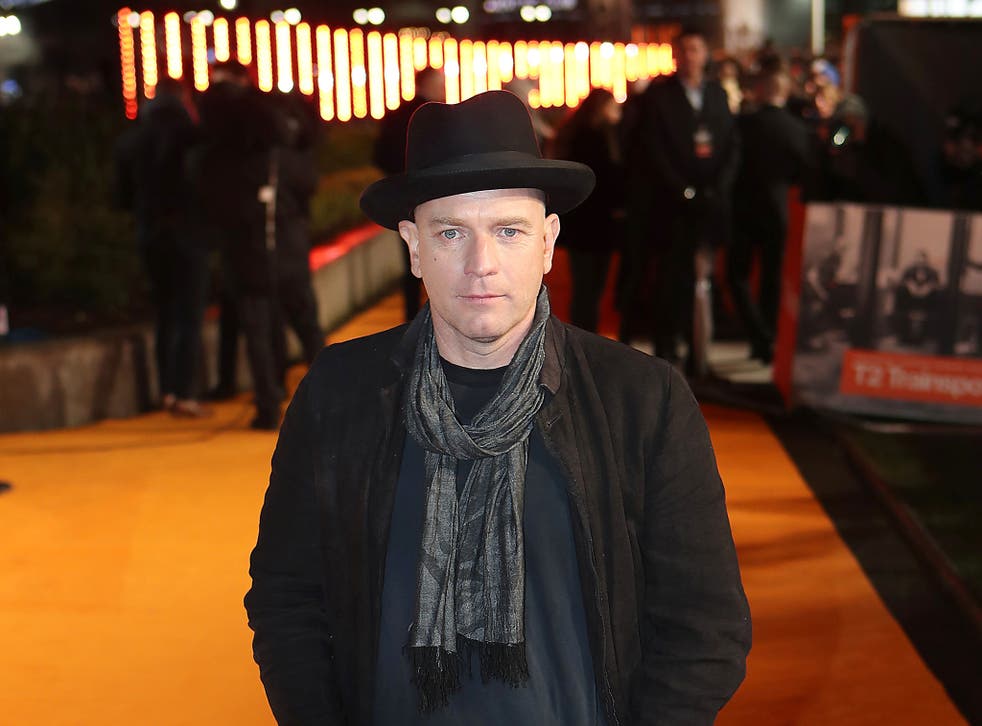 It seems that days in which Piers Morgan isn't featured in national press expressing some ultra-masculine opinion or another are rare. Most recently, it's been his comments on the women's marches against Donald Trump (attended by almost 5 million people worldwide) that have caused the Twittersphere to go into meltdown.
Piers isn't one to back down from an argument; quite the opposite. He puffs his big, manly chest out and spouts his opinion on matters he often knows very little about. Between breaths, he might listen to the contrary argument.
In a nutshell, his views on women who march against Trump's misogynistic remarks are as follows: women attending these marches are "rabid feminists" who don't like men, and "nasty woman" Madonna – who spoke at one of the marches – isn't worth anyone's time. "I'd rather eat burnt toast and die than listen to Madonna," he proclaimed, in his manly, manly way.
Piers often debates with co-presenter Susanna Reid on Good Morning Britain over such issues. And today, Ewan McGregor was due on the GMB sofa to talk all things Trainspotting 2 with Reid and Morgan. But once McGregor realised this was the same Piers Morgan who ridiculed Trump protesters, he he took to Twitter to tell his 1.17m followers that he wouldn't share a sofa with a man who held such views. On-air, Morgan was forced to admit that he'd just found out McGregor wouldn't attend after all.
Rebekah Vardy tells Piers Morgan not to call her a WAG
All right, Ewan, you have a valid opinion there. But maybe, just maybe don't be the fearless, life-saving keyboard warrior you are. Instead, walk into the studio, puff your chest out Piers-style and have it out with him.
Explain to Piers Morgan how his comments on the Women's March were inappropriate. As a UK ambassador to UNICEF, McGregor would have easily have had access to the statistics on how many girls leave school worldwide because they started their period and haven't access to sanitary products. In 2016, he visited Iraq and saw the devastation caused there. He could speak of the girls taken from their families and used as slaves. Closer to home, he could mention the gender pay gap.
McGregor had the opportunity that many protestors crave: he could put his views live on air, broadcasted to the nation. As someone with influence, he could have made a difference.
Instead, he hid behind his phone. He took the coward's way out. And now he'll move on to his next press event for Trainspotting 2.
To be fair to Ewan, he's brought more publicity to the film. A cynic would say that the eleventh-hour boycott of GMB was great for press. I didn't realise the movie was out so soon and maybe I wouldn't have if I hadn't seen his tweet this morning.
In pictures: Women of the world march against Trump

Show all 32
I can understand why he didn't hop on the sofa. I can think of many other things I'd rather do at 8am. I wouldn't fancy a heavy debate live on television before I'd ever had the chance to get my daily caffeine hit.
But, if he truly believes Morgan to be sexist as he seemed to imply, he wasted a massive opportunity here. We would have all gladly cheered him on if he took the time to really stand up for feminism.
He wasted this chance and went with the passive aggressive, "please don't make me discuss this with someone with opposing views stance". And he let everybody down.
Register for free to continue reading
Registration is a free and easy way to support our truly independent journalism
By registering, you will also enjoy limited access to Premium articles, exclusive newsletters, commenting, and virtual events with our leading journalists
Already have an account? sign in
Join our new commenting forum
Join thought-provoking conversations, follow other Independent readers and see their replies