Four sex experts reveal the most unexpected thing they learnt during their careers
A former stripper, a swinger, an Army veteran turned BDSM mentor and a psychology graduate working in sex therapy discuss their jobs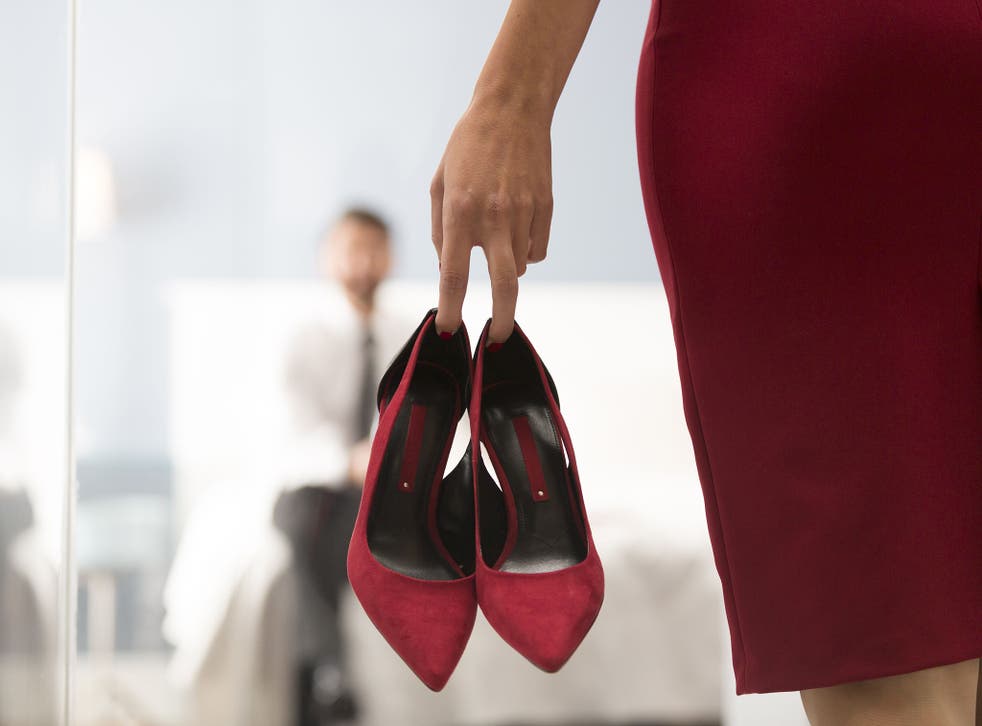 Michael Makai is a combat veteran with over 20 years of active military service, who has written a number of books on the BDSM lifestyle (including The BDSM Colouring Book). He works as a mentor and educator on BDSM and identifies as a lifestyle Dominant
I live in a D/s (Dominant/submissive) polyamorous household with a dozen members. Two of my girls call me "Master", four call me "Daddy", two call me "Papa", and the rest call me "Sir." I don't require them to do that. They just do. It flows naturally from the nature of our relationship dynamics. It is always their idea, and it makes them very happy. I think that principle should be applied across the board to everything that goes on in your relationships. If it works, it works. If what you're doing sexually or in your lifestyle makes you both happy, then ignore the people who tell you there's something wrong with it; there clearly isn't.
Rebecca Rosenblat is one of Canada's most prominent sexuality experts. A psychology graduate who concentrates on psychiatric sexual healing, she is published in several medical journals and hosts three TV shows and two call-in radio shows
As a host of a highly popular, live, call-in TV show – Sex @ 11 with Rebecca – I try to keep my composure, no matter what the callers ask: from 'Can you grow hair on your palms through masturbation?' to 'How do I convince my partner to engage in a threesome, anal sex, whatever?' But the call which made me lose it, after it shook me to my core and brought tears to my eyes, was one from an incest survivor, silent for forty years. She couldn't fathom how the most disgusting and painful experience of her life had also brought her pleasure. As I explained how the nerve endings in our nether zones can experience pleasure, even as our mind is traumatised by an incident, she blessed me for releasing her from this awful secret she's carried, that had contributed to a lifetime of shame and loneliness. I bawled my eyes out, unable to hold it together, fully expecting to become a laughing stock for losing my professionalism; but I didn't care. Little did I know that it was that very moment which connected me to my audience in the most profound way imaginable – for at the end of the day, it's important never to lose your humanity when discussing sexuality.
Maya Jordan is a former stripper who now works as a psychotherapist. She coaches men and women on sex and relationships, and writes for a number of publications including Ask Men
When I practice as a sex coach and trained psychotherapist it is as a woman with known complexity and numerous proclivities. I myself am a BDSM switch - neither a dom nor a sub, but someone who plays with both extremes. I also embody the wisdom of a practicing and experienced bisexual female, neither heterosexual or completely homosexual. I don't shut myself down to be the expert on the mountaintop and I'm completely transparent about what I like. I know how to have fun and coach my clients to do the same. We need to lighten up about sex and start playing again.
People like to call me "the vanilla whisperer" because I have this amazing way of bringing the kink out of individuals who are looking to add value and excitement to their sexual lives. I believe good mentorship and community is key to figuring out what makes you tick fundamentally. So when I work with someone who is curious about "furries", for instance, be it having sex with one or dressing up and taking on the persona of an animal themselves, we explore it. I introduce them to practicing furries, get them hooked up with their potentially kinky culture, and that's when the magic unfurls.
Sandi Andersen is a swinger who presents seminars and writes widely on the topic
Being in the sexuality industry for many years has allowed me to meet and talk with many people from pretty much all walks of life. I have talked about people's insecurities and their most outrageous sexual desires. In doing that I have found one very interesting commonality among them; everyone, whether they will admit it or even realise it, has a fetish, kink or fantasy that they want to fulfil. One of the most common ones is to have multiple sex partners without jeopardising their primary relationship.
Getting involved in the swinging lifestyle is a much better option to fulfil that desire, with the only alternative being to cheat on your partner. There are many people who do not realise that they even have these hidden desires until I start talking with them. I have talked with a lot of women who thought the idea of having occasional sex with other men would be fun, but after asking them some questions they also had a strong curiosity to see what it would be like to have sex with another woman. So be warned: talking with me can bring out your inner kink.
Love and sex news: in pictures

Show all 31
All work as sexperts for Top10AdultDatingSites.com as well as in their roles described above
Join our new commenting forum
Join thought-provoking conversations, follow other Independent readers and see their replies