The French have a bad habit of ignoring claims of political sleaze
Christine Lagarde, Nicolas Sarkozy, Alain Juppé and Jacques Chirac have all come under investigation yet remain in positions of power in France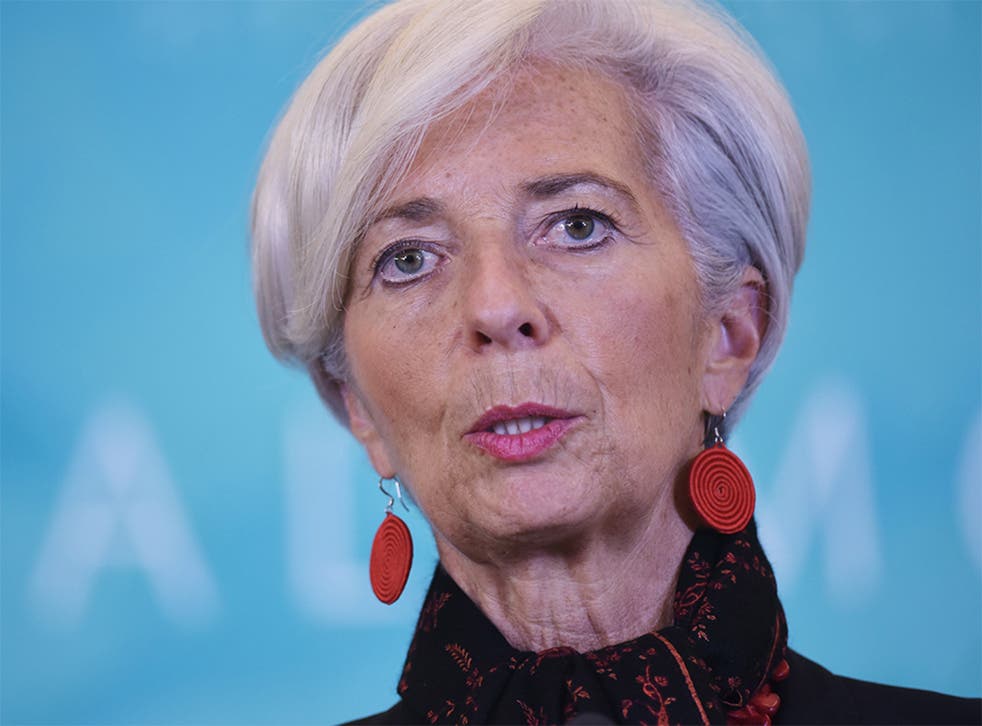 A suspected criminal has been reappointed to arguably the most powerful position in world banking. Christine Lagarde's second five-year term as Managing Director of the International Monetary Fund (IMF) was this month unopposed by anyone on its executive board, despite the fact that she is due to face trial in Paris for "financial negligence" and could spend up to a year in prison if found guilty.
This unusual state of affairs was barely commented upon in Lagarde's home country of France. Agence France Presse (AFP), the national news agency, did not even mention the former minister's problems with the law. Its report of the vote of confidence in Lagarde instead focused on "new challenges" and the need to direct the IMF's $1 trillion budget and staff of 2,600 to "support struggling countries".
Lagarde was initially acquitted last September, but a court specialising in ministerial misconduct subsequently ruled she should be charged. In turn, the IMF said this was "incomprehensible" and announced an appeal. Lagarde herself argued there was "no basis for charge" and that she had "acted in the best interest of the French state, and in full compliance with the law".
In December last year, Lagarde was in fact indicted for approving a £294m payment to support a struggling tycoon. She was finance minister under President Nicolas Sarkozy when, in 2008, Bernard Tapie was awarded the cash in compensation for disposing of his majority stake in Adidas. Tapie had to get rid of his sizeable investment in the German sports company in order to become a French cabinet minister in the 1990s, but he accused the partly state-owned bank Crédit Lyonnais of defrauding him during the sale of his shares. 

There was widespread dissatisfaction among ordinary French people when Lagarde gave Tapie such a huge amount of taxpayers' money, especially when it emerged that the multi-millionaire had backed Sarkozy during his 2007 election campaign.
Like Lagarde, Sarkozy is now also accused of corruption of his own, and could face trial and prison too. The allegations cover everything from accepting laundered funds from the late Libyan dictator Colonel Muammar Gaddafi, to trying to bribe a senior judge. The most recent charge is that he is "suspected of the illegal financing" of his failed bid to retain presidential power in 2012. 

Both Lagarde and Sarkozy deny any wrongdoing. They are, of course, as entitled to defend themselves as anyone else. Yet the French propensity to turn a blind eye to very serious claims of sleaze among senior politicians is becoming increasingly ludicrous.
Despite the current question mark over her financial probity, Lagarde considers herself best qualified to steer the world out of crisis, handing out multi-millions as she sees fit.
The IMF has backed Lagarde throughout the scandal with a spokesperson explaining: "The executive board continues to express its trust in the managing director's ability to effectively carry out her duties." Even France's Socialist finance minister, Michel Sapin, said of his former political sparring partner: "She's innocent until proven guilty".
Meanwhile, Sarkozy himself thinks he can still become President again in 2017. His immediate rival for the Republican party ticket to stand as head of state is Alain Juppé, a convicted criminal who in 2004 received an 18 month suspended sentence for misuse of public funds (It was reduced to 14 months on appeal). The thought of someone with a similar criminal antecedent running for high office should be unimaginable, yet Juppé is a frontrunner to win next year.
One of Juppé's co-conspirators was Sarkozy's political mentor, Jacques Chirac – President of France for a full 12 years up until 2007. He was immune from prosecution throughout that period, in spite of being accused of paying members of his own political entourage to do fictional jobs while mayor of Paris. It was not until 2011 that Chirac was finally given a token two-year suspended sentence for diverting public funds, abuse of trust and illegal conflict of interest. The convictions came with no discernable hint of public ignominy at all. Chirac, 83 and not in good health, is nowadays viewed as a much-loved veteran, and regularly tops popularity polls.
Like all former heads of state, Chirac keeps hold of a wide range of benefits including a very generous pension, personal security and lifetime membership of France's Constitutional Council. He continues to cost the French taxpayer the equivalent of at least £1m a year, while the figure for Sarkozy is £1.7m. 

The apparent amorality of the French system in regards to alleged financial wrongdoing can be blamed on numerous factors, including a largely toothless media. Reverential attitudes remain intact among the electorate too, despite centuries of revolutions and other popular uprisings. It is an indictment of a country that appears to allow a cosy clique of establishment power brokers to put all their efforts into supporting an entitled few.
Join our new commenting forum
Join thought-provoking conversations, follow other Independent readers and see their replies