Everything you need to know before moving into one of the government's 'garden villages'
Like Brexit, the idea peddles a delicious slice of half-remembered nostalgia; of unlocked doors, clean steps and summer-long den-building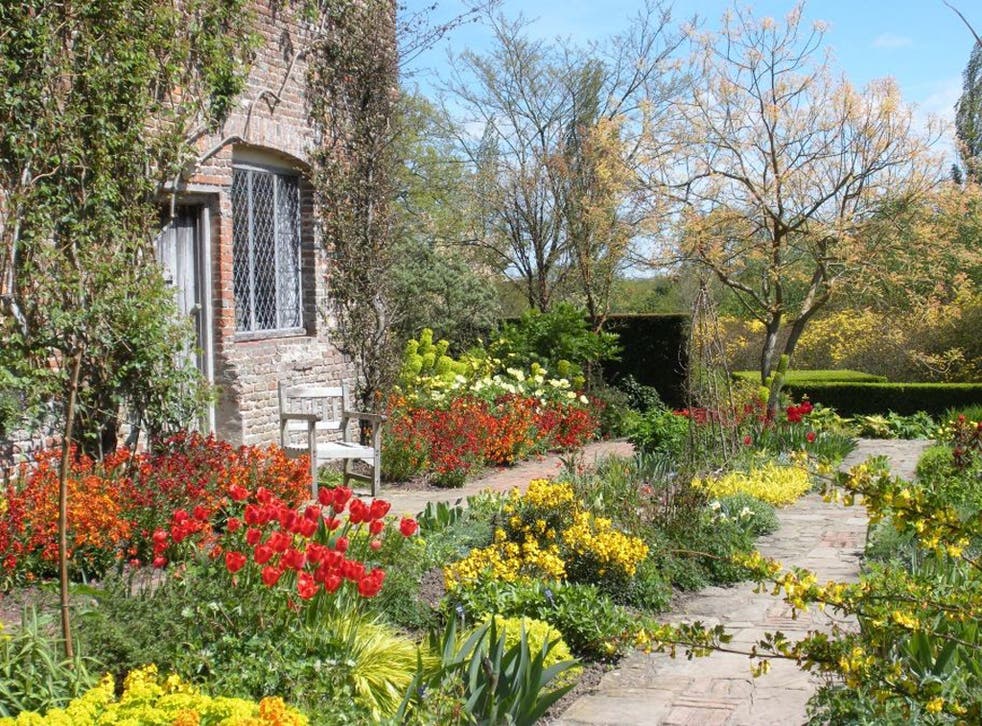 Dawn on 2 January, a moment seeped in lingering post-holiday discombobulation, feels like a timely moment to unveil strange news. In fact, people waking to news of the 14 new "garden villages" that have been announced throughout Britain, near to the likes of Lancaster, Knowsley and my home city of Carlisle, could well mistake it for a spare plotline from the Dr Who Christmas special – a plot where bold new utopian worlds are randomly created all over this fair but problematic isle.
Lush greenery, bounteous employment, plentiful and fast transport links. Yes, I've read the planning report for St Cuthberts, just outside Carlisle (or to be more exact, the patch of nondescript land round the back of my now defunct Brownie Methodist Hall). It's a little slice of heaven off Junction 42 on the M6. Fresh air; new hope; a space to raise a family. In Dr Who such an idyllic opportunity would seem too good to be true. It would, in fact, involve being gobbled up by a duplicitous stalking alien.
But back in the real world. It is difficult to quibble with 48,000 planned UK homes in Lincolnshire, Surrey Heath, Cheshire and 11 more locations. The problem is homes, we say endlessly. Homes for the millennials and the just-about-managings, the greys without pounds and the key workers. Homes for the loved-ups, the living with their mothers and totally fed-ups. Homes for folk from other countries who are propping the whole place up.
And who could argue with a project with the quaintly verdant tag of "garden village". One senses nothing bad can happen in a garden village that Martin from Ever Decreasing Circles couldn't assuage with a stiffly run rota, no misdeed that Pam Ferris and Felicity Kendal couldn't solve with bit of amateur horticultural-based sleuthing.
Worst Cities To Live In Worldwide
Regional readers should probably remember that London's planned "Garden Bridge" project used similar green-washing tactics to glean approximately £50m from taxpayers – as well as much criticism over how its contracts have been awarded.
It is nigh impossible to argue against architectural imaginings of wisteria, rose gardens and re-titivated marshlands. How can anyone not like protected rolling meadows and council-sponsored bird boxes? Why are you dampening the bonfire with talk of stretched NHS services, school places and house deposit affordability? Here, look at our plans again! There's a place for kiddies to collect frogspawn!
The "garden village" – in quite the same manner as Brexit – peddles a delicious slice of half-remembered nostalgia; of unlocked doors, clean steps and summer-long den-building. Nimby protesters to the "villages" may be asked why they despise the thought of making Britain great again.
Still, in the case of St Cuthberts near to Carlisle, for what it's worth, I feel largely pro. Cumbria is a fantastic place to live and grow up. That said, I'm not entirely convinced on the proposal's promise to potential investors of mega-fast transport links. The nearest major city to St Cuthberts is Newcastle, 57 miles away, which takes 1 hour 38 minutes on a stop-start commuter train. There is no direct fast train.
Don't fret, either, about noisy flight paths over St Cuthberts village: Carlisle does have a small airport, but no airlines choose to land there. The Virgin Pendolino train to Euston, however, is whip fast and will have you there in three or four hours – which is just long enough for a man from Paisley to tell you four or five times why his wife doesn't let him near his son.
The air is so clean in Cumbria it will reach parts of your lungs your body has forgotten. There may be torrential rain from September through to April, with a chance of precipitation throughout August, but you can always shelter in B&M where you will be driven literally mad by the bargains.
I love the place. And it's not that a bit or rain will bother you anyway in St Cuthberts. It'll be wonderful for your garden.
Join our new commenting forum
Join thought-provoking conversations, follow other Independent readers and see their replies