Gavin Williamson is positioning himself as the next Tory leader in the most cunning way possible
Williamson was known when Chief Whip for having a pet tarantula on his desk, which he would take out of its glass case and stroke like a Bond villain while talking to rebellious Tory MPs – it seems he hasn't changed much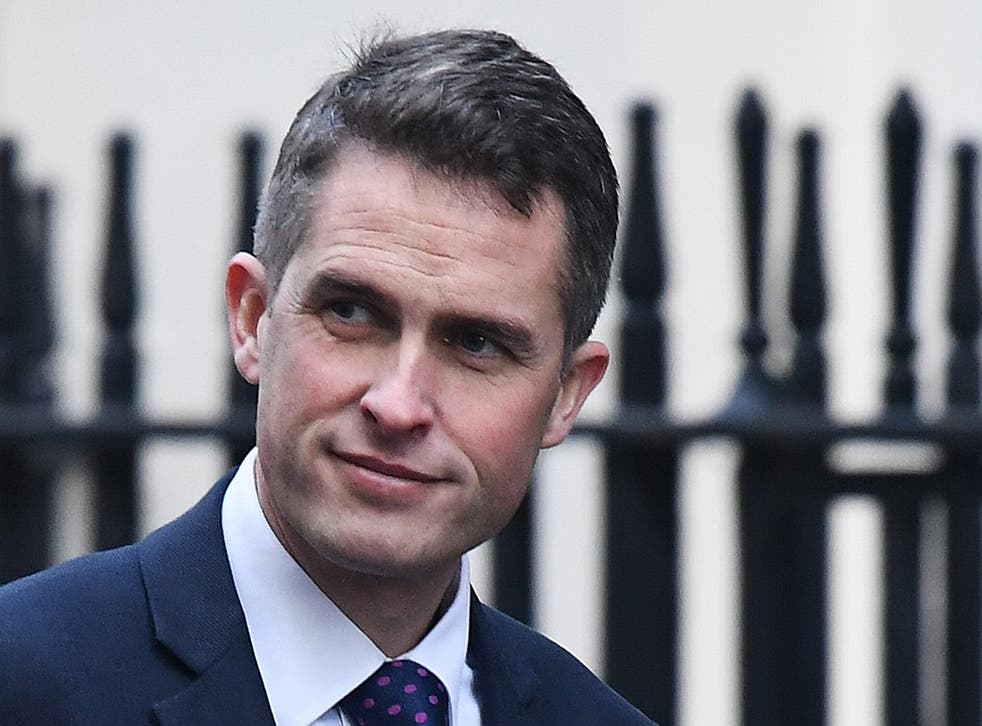 The most eye-catching move during this week's cabinet debates on Brexit was the shift by Gavin Williamson, the Defence Secretary, who backed Remain in the referendum, into the Brexiteer camp led by Michael Gove and Boris Johnson.
His defection matters as it gives hardliners a 5-4 majority on the Cabinet's Brexit subcommittee, with Theresa May also there in the chair. Williamson strongly backed Gove at the full Cabinet on Tuesday when he argued that the UK must be free to diverge from EU regulations. Perhaps Williamson enjoyed Gove's pop at the Chancellor Philip Hammond; Gove urged ministers to avoid repeating the referendum's "Project Fear" by being too pessimistic about Brexit.
For Williamson and Hammond have produced the Conservative Party's very own Christmas pantomime. After his surprise promotion to the Cabinet last month, Williamson launched a very public campaign to protect his already stretched defence budget. The Chancellor's allies suspect the former Chief Whip fomented a Tory backbench rebellion, so he could win stripes by claiming he had headed off further cuts.
UK news in pictures

Show all 50
In case you missed the panto, Williamson has been likened to Private Pike, the weedy "stupid boy" in the BBC comedy Dad's Army. Williamson's allies are said to have likened Hammond to the gloomy Private Frazer, whose catchphrase was "we're doomed!" In real life, Williamson banned the Chancellor from the RAF planes used by ministers and royals, alleging the Treasury had not paid a six-figure bill.
Hammond was upset by suggestions that he failed to protect spending during his time as Defence Secretary. In a condescending put down to the Cabinet's new boy, he said he would be happy to discuss the budget once Williamson had a chance to "get his head around" it.
The panto reached its climax when Williamson and Hammond had a verbal spat during a Commons vote in front of a bemused Theresa May. One witness told the Mail on Sunday: "She made it clear the two of them should grow up and calm down. After slugging it out toe to toe, they trudged off like naughty schoolboys."
Williamson has also flexed his muscles by suggesting that Isis terrorists should be hunted down and killed, and saying the UK must "step up" to deal with the "massive threat" posed to it by North Korea. He showed a softer side by intervening to stop two Army dogs who saved lives in Afghanistan being put down.
Williamson was best known as Chief Whip for having a pet tarantula on his desk, which he would take out of its glass case and stroke like a Bond villain while talking to rebellious Tory MPs. He called it Cronus, after the Greek god who came to power by castrating his own father and then ate his own children so they would not topple him.
Who is new Defence Secretary Gavin Williamson?
An MP since 2010, the 41-year-old Defence Secretary is on the march and in a hurry. When the sexual harassment allegations spread from Hollywood to Westminster, May forced her loyal Defence Secretary Michael Fallon to fall on his sword. Williamson, who as Chief Whip would have advised May on the ensuing mini-reshuffle, landed the defence post he coveted, despite never having been a departmental minister. His Whips' Office deputy Julian Smith took over his job, no doubt on his recommendation.
The word among Tory MPs is that Williamson, who never lost a vote on government business as Chief Whip, "got out in time", knowing there was trouble ahead on the EU (Withdrawal) Bill. Downing Street is said to have been unimpressed with Smith's handling of last week's Commons defeat which saw 11 Tories rebel to ensure MPs get a meaningful vote on a Brexit deal.
Despite this setback, Williamson has accomplished his first mission at the Ministry of Defence: he has gotten noticed, and thus entered the frame for the next Tory leadership race. It started on 9 June, when it was clear May would never lead the Tories into another election after needlessly throwing away their overall majority. Might Williamson be one of those unnamed ministers now urging May to stay on beyond Brexit in 2019 – ostensibly to complete trade talks but perhaps also to allow him to get the experience to be a credible leadership contender? He might be the continuity May candidate, and enjoy the backing of her now exiled guru Nick Timothy, who could make a comeback if he won.
Allies of Williamson insist he was always a Brexiteer at heart but as his Parliamentary Private Secretary, loyally backed David Cameron in the referendum. Yet some Tory MPs believe his conversion is all part of a barely disguised campaign to succeed May.
The Tories' Christmas panto would be funny if it were not so serious. As May negotiates with her own Cabinet as well as the EU, the danger is that Brexit is more about holding the squabbling, divided Tories together than pursuing the country's economic interest.
Join our new commenting forum
Join thought-provoking conversations, follow other Independent readers and see their replies