General Election 2015: Blur's Dave Rowntree is drumming up support for Labour in Norwich until he's red in the face
My Campaign: The activist on launching a manifesto, pouring scorn on David Cameron - and try and tempt the local press out of the pub to cover the event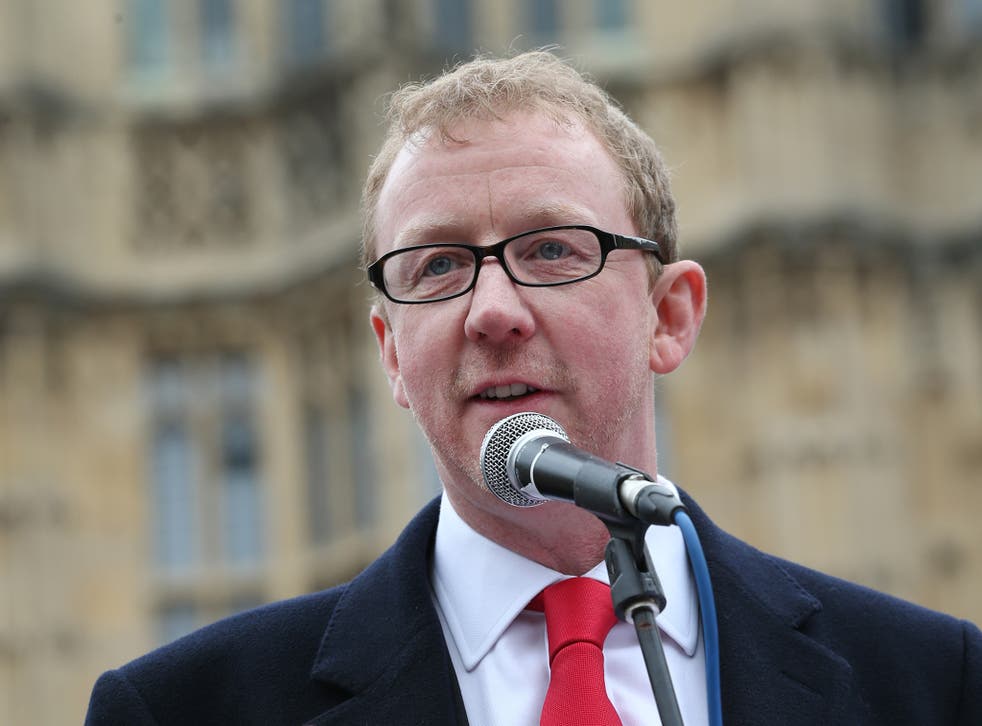 In Norwich city centre for the launch of the local Labour party manifesto. It's cold, wet, and increasingly blustery. Around 30 hardy party members and activists are braving the elements for a short session of speechifying and a photo op.
I put myself forward to be Labour candidate here a few years ago. Clearly I didn't win, but I did I did make a lot of friends here, and unexpectedly fell head-over-heels in love with the lush Norfolk countryside. When the excitement and disappointment of the selection was over I bought a tumbledown farmhouse in a tiny village, and now divide my time between here and London.
Norwich has two parliamentary constituencies (perhaps a little unimaginatively) called Norwich North and Norwich South. Both Labour candidates are in the city centre for the launch. From the south, Clive Lewis is a TV reporter and is well known locally. From the north, Jessica Asato is a seasoned campaigner on leftie issues, and works about as hard as any candidate I have ever seen.
Both are hoping to get pictures taken for their election leaflets. You know the type; the candidate stands smiling in the foreground, determined yet approachable. Behind, a vast crowd of supporters cheer, waving colourful placards. Done well, you look like you're leading a jubilant party to victory. Done badly, you look like you're leading a primary school party to Clacton.
My job is to provide the speechifying, and to use what little celebrity I have to try and tempt the local press out of the pub to cover the event. I have been asked to talk for no more than five minutes. From long experience in the Labour Party I know this actually means around a minute.
General election 2015: The worst gaffes and controversies

Show all 36
I have planned a small tub-thumping speech in which I hope to pour scorn on David Cameron's election strategy - a bunch of promises in the manifesto, a bunch of excuses in the debates.
"How do we know he's going to do this?" I'll end by asking the crowd.
"Because it's what he did last time!"
Hopefully it will raise a laugh. Hopefully they won't stare at me blankly, wondering what on earth I'm talking about - the secret dread of every man about to address an audience.
There is no PA or megaphone, and the crowd have sensibly set their backs to the rising gale. I'll have to shout and hope.
I'm introduced, and launch into the speech, setting out exactly how David Cameron plans to use deceit to win power. "And how do we know he's going to do this?" I ask the crowd, looking up and pausing for effect.
A voice from the audience chips in: "Because he did it last time?"
Er, yes. Thunder stolen, at least I know they can hear me.
Next we launch the manifesto, which is set out in the form of five pledges, on health, housing, transport, pay and education.
Each pledge has been written on a card attached to a red balloon. After reading out the card, each balloon will be launched, carrying the pledge into the heavens, symbolising – well. I don't know what. The inevitable rise of socialism? That good ideas float to the top? The triumph of hot air?
But the wind has now reached storm force, and has other ideas. As the balloons are released, they unexpectedly bolt sideways, straight into the branches of a nearby tree.
In interviews afterwards, a recurring question is why I turn out for these local Labour events. The truth is it's easy to get involved at election time; it's busy and exciting, and there's a great sense of camaraderie as polling day looms.
For me the really rewarding part is what happens outside the elections - knocking on doors in the community, seeing if there are any problems you can help with. It's not glamorous and nobody applauds at the end, but by being willing to help you can make a huge difference to people's lives, and that's what activism in the Labour Party is really all about.
---
The Independent has got together with May2015.com to produce a poll of polls that produces the most up-to-date data in as close to real time as is possible.
Click the buttons below to explore how the main parties' fortunes have changed:
All data, polls and graphics are courtesy of May2015.com. Click through for daily analysis, in-depth features and all the data you need. (All historical data used is provided by UK Polling Report)
Register for free to continue reading
Registration is a free and easy way to support our truly independent journalism
By registering, you will also enjoy limited access to Premium articles, exclusive newsletters, commenting, and virtual events with our leading journalists
Already have an account? sign in
Join our new commenting forum
Join thought-provoking conversations, follow other Independent readers and see their replies