Why bankers and billionaires in Kensington turned away from the Tories – and why it'll probably stay that way
Kensington has changed. Yes, it's demographically diverse, but even among the wealthiest of the super-rich, support for what the Conservative Party – or what it has become – has faded. As a Kensington resident myself, I saw it happen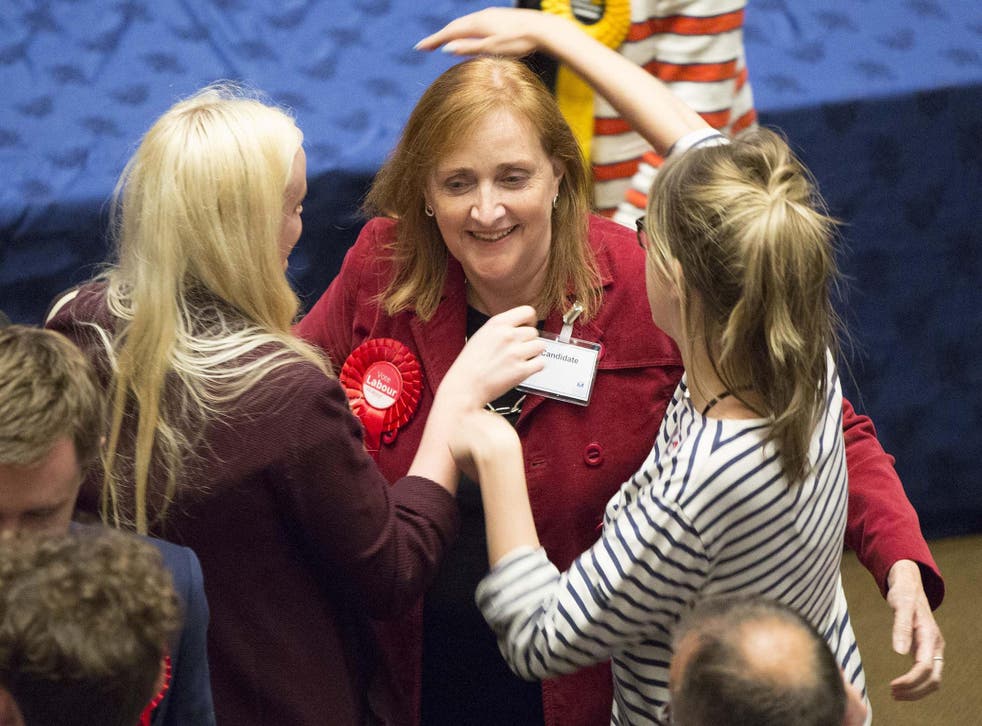 If on Friday night you'd have exited the Tube at High Street Kensington, walked north up Church Street and eavesdropped on the conversations being held outside the Churchill Arms, or over the catch of the day at Sally Clarke's restaurant, then you'd be forgiven for writing off the borough's razor-thin Labour victory as a freak anomaly – or yet another example of world politics gone completely insane.
Today's iteration of the gilet-clad Notting Hill set, basking in the evening twilight, third Pimm's of the day in hand, lamenting the Coalition of Chaos, would be enough for anyone to question whether the sleep-deprived counters did indeed do their sums properly in the end.
Kensington – one of London's richest neighbourhoods and the land of million-pound bedsits, Bentleys, second homes and Eton reunions – falling perilously into the hands of Labour? Surely that's even more absurd than suggesting a vicar's daughter would be capable of doing something naughtier than frolicking through a field of anything.
But if you were to keep walking, cross Notting Hill Gate and head down to the southern end of Portobello Road, or if you were to head east to Imperial College or even south towards Cromwell Road, then you might start to change your mind. You could find yourself encountering a gaggle of overseas students – some of the brightest minds around – cherishing an education at a world-leading university, whose value rests at least partially on its cultural diversity and international flair.
Election fallout: Queen's speech could be delayed
You might happen upon a crowd of European professionals, propping up business for local bars, restaurants and shops, or a group of Londoners from elsewhere in the Commonwealth, quick to tell you how bitter and confused they still are by the outcome of last June's referendum.
There is definitely an argument that Labour's victory surprised many because the wealth divide of the constituency is routinely and grossly misunderstood – I live in an apartment building in the borough that's flanked by council estates – but as a resident of Kensington, I think there are other deeply important reasons why last week's outcome should not shock anyone, and why the Tory reign here may even be over for good.
Although an official demographic breakdown is yet to be published, we've all seen the figures that indicate turnout surged among young voters this year. From chats I've had with my fellow constituents, it seems that many under the age of 40 are feeling disenfranchised, especially after the Brexit vote. Having a political opinion has become, if not exactly fashionable, then at least mainstream.
Millennials are waking up to the fact that it's primarily their future that's at stake. The UK is a mess. Even if nothing else, casting a vote will at least give us the right to bitch and moan when prices rise, job markets splutter, and wages stagnate because a government we didn't want made bad decisions that we're forced to live with.
And many young people's opinions – whether consciously or subconsciously – will have been informed by social media, the preferred platform of our generation. Victorious Labour candidate Emma Dent Coad and Liberal Democrat candidate Annabel Mullin both ran respectable social media campaigns and seemed to have leveraged the power of Twitter and Facebook to their advantage. They're visible: they've sent more than 10,000 and 18,000 tweets respectively. Conservative candidate Lady Victoria Borwick had posted 918 as of Tuesday morning.
General election 2017: Irish PM warns May about deal with the DUP
I tend not to share my political persuasions on Facebook, so I like to hope I'm neutral to the algorithmically targeted ads. The only mention of Lady Borwick that crept into my Facebook feed during the weeks before the vote related to her campaigns in defence of the antique trade. At a time when the UK is hurtling towards the unknown, my French, German and Spanish neighbours are fretting over work permits, and British born-and-raised bankers face being relocated to the continent if they want to keep doing their jobs, safeguarding the free trade of ivory is hardly the most pressing issue on my mind.
For lack of better phrasing, it seems to be Brexit wot won it for Labour. It was Lady Borwick's stance on it that changed the collective orientation of historically blue-blooded Kensington.
Kensington and Chelsea last year had a greater proportion of EU nationals than any other London borough, and Lady Borwick has for many become the closest thing to the face of the Leave campaign. She assisted Eurosceptic think tank Open Europe from 2009 to 2015 and – together with her son Thomas – she campaigned hard for Brexit in 2016.
Labour's Dent Coad, an architecture and design writer who's spoken out against gentrification, has vowed to fight to protect the UK's access to the single market, the rights of EU nationals and job security for those who rely on the EU for trade.
In the days before last week's election, Lib Dem Mullin's supporters distributed thousands of leaflets emblazoned with the simple slogan "Against Brexit". It struck an obvious chord and her party secured over 12 per cent of the vote, up from just over 5.5 per cent in 2015. People I've spoken to who were won over by her were largely traditional Tories.
She ticked other boxes too. She's been a frontline officer in the Metropolitan Police, was an NHS assistant clinical psychologist, worked in the City and is studying for a PhD from UCL.
She's acknowledging the concerns of the young, professional, Europhile constituents, especially the 69 per cent who rejected Brexit, largely because she genuinely seems to share their concerns on a personal level.
Kensington has changed. Yes, it's demographically diverse, but even among the wealthiest of the super-rich, support for what the Conservative party has become, has faded.
Lady Borwick, Kensington's MP since 2015 and president of the British Antiques Dealers' Association, who campaigned with the slogan "Standing with Theresa May", might have started by alienating her lefty, lower-income constituents, when she deputised Boris when he was Mayor. She might have subsequently turned off the swing voters who don't like her talk of antiques at a time when economic stability, national safety and immigration are paramount.
Now she's managed to turn off those who in the past formed the backbone of her support: the bankers, the hedge fund managers, the billionaires. Those for whom a bad deal is not necessarily worse than no deal, and those for whom a Labour or Lib Dem MP is most definitely much better than a Brexit MP.
Join our new commenting forum
Join thought-provoking conversations, follow other Independent readers and see their replies