George Osborne the journalist has accepted that this is the end of the road for George Osborne the politician
The former Chancellor today wrote to his constituency party to say that he would be standing down as MP for Tatton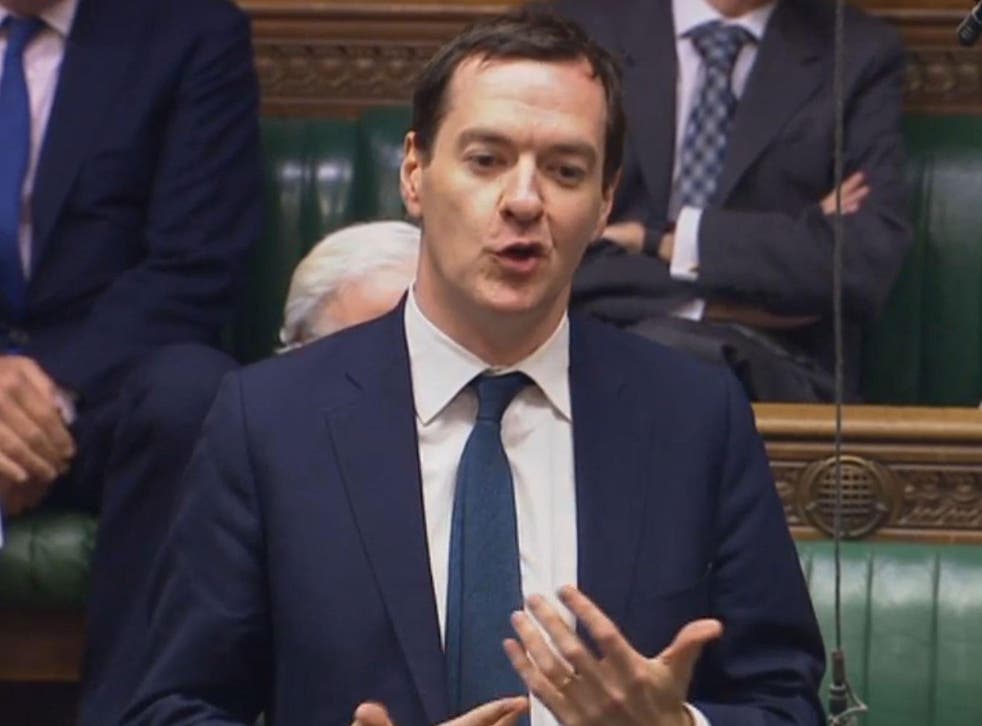 It is a long time since George Osborne has held the distinguished role in the unwritten British constitution of the Next Prime Minister. He gave up the post with his ill-judged 2012 Budget in which he trashed his own slogan, "All in it together", by cutting the top rate of income tax. Since then he has been trying to win back the Next Prime Minister title, but today he finally accepted that his political career is over, announcing that he will not be contesting his Tatton constituency on 8 June.
Of course, he suggests that he may be back, saying: "I am stepping down from the House of Commons – for now." And it could happen. Westminster is alive with speculation at the moment about the possible return of David Miliband and Ed Balls. But it is mostly bravado with a dash of mischief. There is no recent precedent of a prime minister who had left the House of Commons and came back to take the top job. The closest analogy is Osborne's rival Boris Johnson, but he left the Commons to take another political office as Mayor of London and then didn't quite make it to No 10 after he returned (although his political career is not over yet).
It may be that Johnson's example is why there was speculation that Osborne might see the editorship of the London Evening Standard as a stepping stone to succeed Sadiq Khan at City Hall. That rather circuitous route to No 10 does not seem likely. Osborne is a talented politician, but it takes an exceptional populist to become Mayor of London, especially if you are a Conservative in a Labour city. Johnson may not be suited to be prime minister, but he could be mayor, whereas with Osborne it is the other way round.
As Chancellor, Osborne used the Treasury as a power base in the Gordon Brown model. He had a vast entourage of special advisers and, as the junior partner in the Cameron leadership, he had a network of patronage among Conservative ministers. If he were to become prime minister it would not be by being popular with the crowd, as Boris was, but by building a following in Parliament with a reputation as an experienced minister.
George Osborne defends appointment as editor of the Evening Standard
I remember talking to David Cameron before the EU referendum and, while he praised his Chancellor to the skies, he seemed to accept that Osborne was unlikely to succeed him as prime minister. He thought his successor would be an opponent of EU membership, because the party members' "hearts beat in that direction". As it turned out, he was succeeded by a Remainer, but that was only because the Brexit vote had already happened and Theresa May was trusted to deliver it.
One of the first things she did was to sack Osborne. It was a rather unnecessary public humiliation, as her people briefed journalists that he had not been allowed the dignity of saying he had resigned. Even so, he did not accept that his glittering career in politics was over. He stayed in the Commons when his friend Cameron quit in order to avoid being a "distraction" for the Government.
He had not lost the capacity for surprise by securing the editorship of the Evening Standard. That was always an awkward fit with being an MP for a northern English seat. He even said today that he will continue to promote the Northern Powerhouse, but it is an unusual preoccupation for the editor of the London newspaper. Many people assumed he would give up his seat in 2020, not least because it would cease to exist in the next boundary review, due next year. Paradoxically, the early election makes that less important, because Tatton will survive for another five years now. But it required him to make a decision. So he bowed to the inevitable, and decided to throw himself wholeheartedly into his new career in journalism.
Welcome to this side of the fence, George.
Join our new commenting forum
Join thought-provoking conversations, follow other Independent readers and see their replies