George Osborne's Help to Buy ISA won't work - new homes need a new strategy
It completely fails to address the rather basic and urgent need for 240,000 new homes a year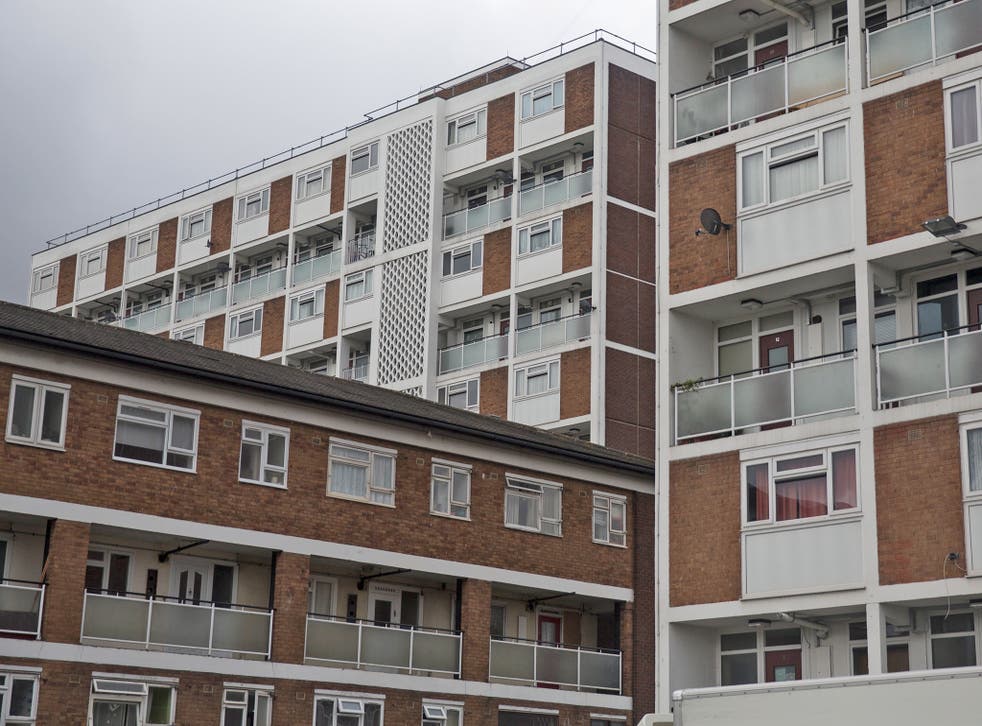 In a Budget joke at the expense of both Ed Miliband (cost: a red face) and the taxpayer (cost: £40m), George Osborne announced research into the "internet of things" which, as he told the double-kitchened Labour leader, means you can "control both fridges from the same mobile phone".
I'm all in favour of public money being spent on technology: it is what makes Britain great, or GREAT, to use the Government's branding. It is what drives our economy to the top of the global league table. If you think about Maslow's hierarchy of needs – the one where basic things like food and sleep are at the bottom of the pyramid, with shelter and security above it, then love and friendship, and, at the apex, complete fulfilment – the internet of things must be at the very top.
The British people are an aspirational bunch. There's nothing wrong with wanting to aim for the top of that pyramid. What nagged away at me, as I sat in the press gallery listening to the Chancellor talk about sunshine and phones and fridges, was a bottom-of-the-pyramid question: "What about building new homes?"
Osborne's glittering new policy of the Help to Buy ISA, where the Government will top up every £200 saved for a new home with £50, up to a maximum of £3,000 subsidy for £12,000 saved, completely failed to address the pressure at the bottom of the pyramid – the rather basic and urgent need for 240,000 new homes a year. It will in fact fuel demand because it will drive up prices.
Edward Clarke from the Centre for Cities think tank says that in the five years it will take to save up for the full £3,000 (because there is a limit of £200 a month you're allowed to save), house prices are expected to be £40,000 higher. The £2.1bn cost to the Government could instead be spent on 65,000 new homes directly, or, says Clarke, it could be better spent buying agricultural land near the least affordable cities, including London, which could provide enough space for 1.3m homes. There would be extra money needed from central or local government to build the new homes, of course, but they could be sold on at a profit or rented for social housing, covering the initial cost of building the homes and infrastructure, says the Centre for Cities.
The problem is that much of this land would be green belt, which hardly any politician – apart from Nick Boles – wants to talk about developing. Yet not all green belt land is green – some of it is what would be normally deemed "brown field" such as disused petrol stations, or is too low quality to be farmed. At the same time, in our towns and cities, communities are losing green space that is classified as fit for development – such as Sefton Park Meadows, near to where I grew up in Liverpool.
The wrong land is being developed. Communities need their green spaces to thrive – that is a basic necessity no one should surrender. But politicians need to address the demand for housing in a more strategic way. There is no point focusing on the top of the pyramid and giving people state-of-the-art technology when too many do not have a decent place to live.
If our society does not have a solid and secure base, then the top of the pyramid will not be stable either.
Whisper it: libraries gain Wi-Fi
One of the things in Osborne's Budget that didn't get much fanfare was the £7.4m for installing free Wi-Fi in the half of England's libraries that aren't currently online. Was this announced quietly – if you pardon the pun – because libraries are toxic for this Government, given 324 have closed since local authority cuts started in 2011?
Free Wi-Fi in all libraries was one of the key proposals in William Sieghart's Government-commissioned report published last year into modernisation of the service, and I know at my local library it will boost visitors. So it's a shame that the coalition can't be more proud of this announcement.
Osborne should loosen up
The Chancellor's mother, Felicity, and wife, Frances, are regulars in the gallery for his set-piece occasions but on Wednesday his father, Sir Peter Osborne, also watched the Budget from inside the Commons for the first time. Sir Peter, a baronet and wallpaper tycoon, is rather more flamboyant than his austere son – he featured in the FT's "How to Spend It" feature a few years ago, where his must-have luxuries included a £39 moisturiser and £233-a-bottle wine.
I know Osborne says we're all in this together but I wonder whether he should give up the clipped haircut and the calorie counting and give in a little to his waistband. I think voters will forgive him looking a little more prosperous – it's what he does, rather than how he looks, that people care about.
Queen's quiet sentiments
Away from the jaw-dropping evidence of David Duckenfield at the Hillsborough inquests over the past couple of weeks, two of the stalwarts of the families support group, Trevor Hicks and Margaret Aspinall, received CBEs from the Queen last week for their 26-year fight for justice.
According to Aspinall, who lost her son James in the tragedy, the Queen told her: "Things are better for you all now, hopefully? Things are looking a little bit different now." The Queen cannot offer too strident an opinion on anything, so I thought her comforting words were a small yet significant step in the way the Establishment views the Hillsborough tragedy – the way Liverpool fans were maligned, back in 1989, went all the way to the top of government.
Join our new commenting forum
Join thought-provoking conversations, follow other Independent readers and see their replies